Outdoor events popular for decades in the Pentland Hills have been cancelled this year due to new restrictions and price demands from a secretive land manager's group and the Ministry of Defence.
They include the Pentland Skyline Race, which has run for almost 40 years, the Summer Solstice Triathlon, and a children's race. Organisers largely cited new restrictions imposed by the Pentland Land Managers Association (PLMA), which does not reveal its members.
It requires organisers to pay £5 per entrant, submit lengthy impact assessments, and agree to route restrictions and a cap on entrants.
The MoD asked for up to £700 to cross its land. The new rules have led to at least three event cancellations in 2023, forced others to hike entry fees and put 2024 events at risk.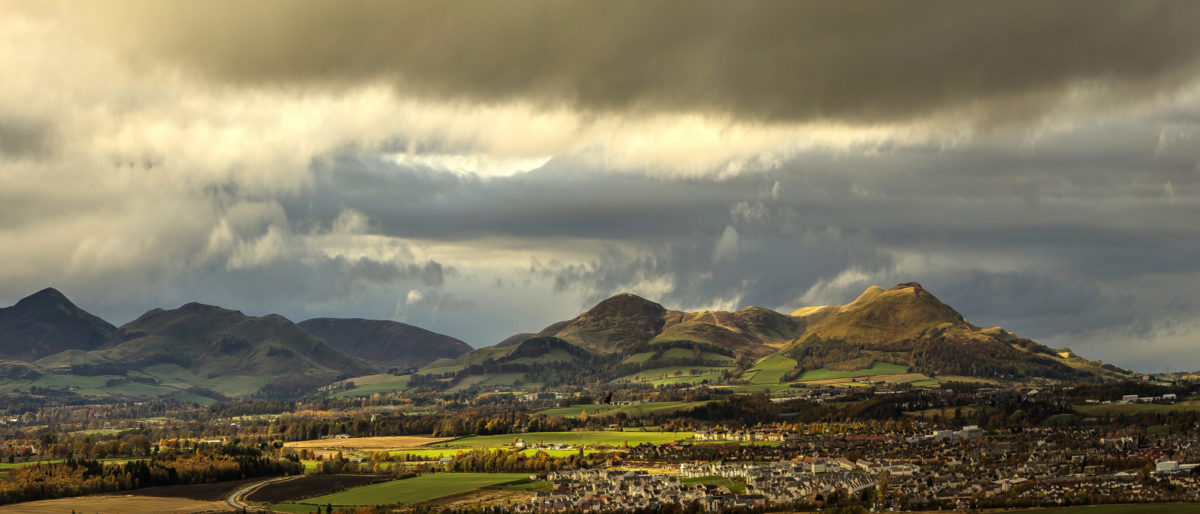 MSPs questioned whether the landowners met their "legal duty" to respect access rights, and promised to press the Scottish Government.
Outdoors groups were previously able to liaise with Edinburgh council, set their own prices and donate to the park or a local charity, but must now give proceeds to the PLMA or MoD.
The PLMA said it was happy to support events, but aims to reduce their impact and protect vulnerable land. The group said a lack of public funding had left repairs to farmers and charities, whereas its fees let runners "give back" to the hills.
The MoD said events were "charged and licensed" to benefit taxpayers and ensure "public liability".
PLMA 'demands'
The Skyline Race, in which runners cross the Pentland's major hilltops, has been running for almost four decades. But Carnethy Hill Running Club's organiser, Joel Sylvester, cancelled the 2023 event, citing PLMA rules.
Aside from a fee, the group required lengthy risk and environmental impact assessments, a cap of 200 runners and two popular hills being off limits, due to alleged erosion and other concerns.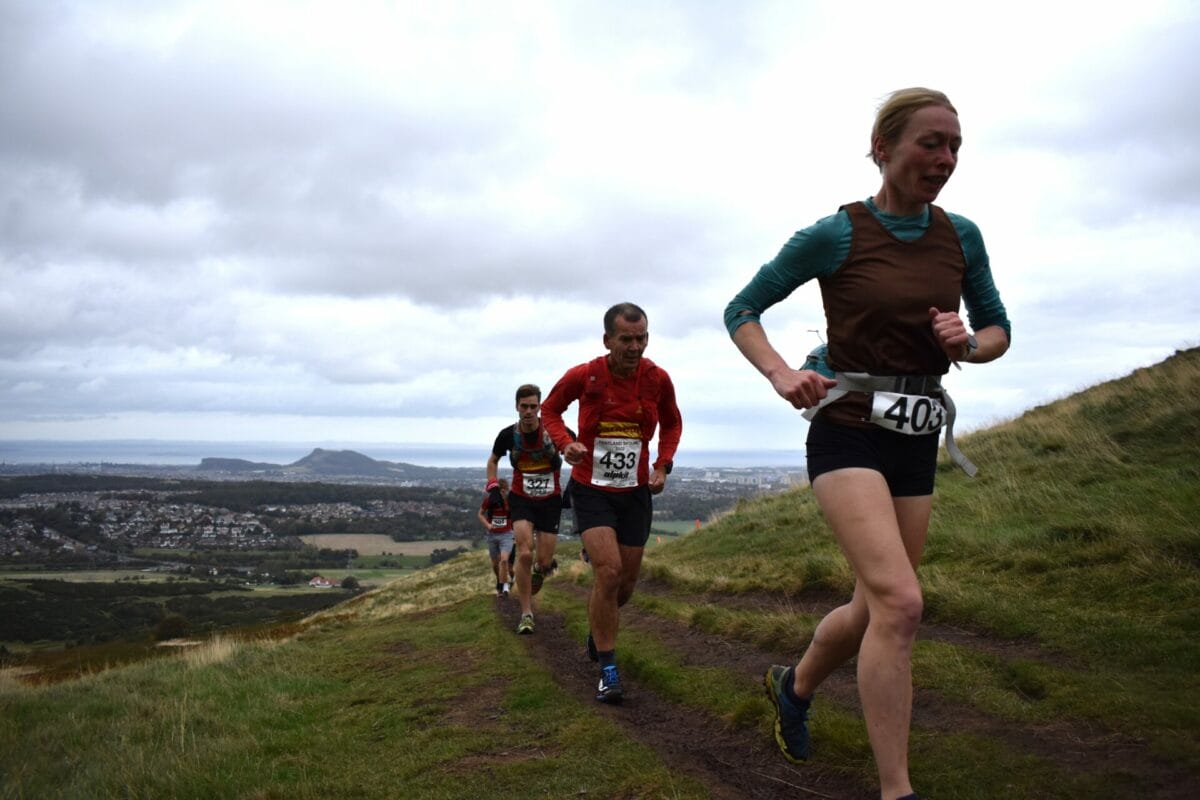 "They were making more and more demands," claimed Sylvester. "They don't need to negotiate or compromise or come to an agreement… and if you don't like that, you don't get permission.
"…this isn't the spirit of the [land reform act] and the spirit of land users and managers understanding each other and finding common ground and agreement".
He believes the rules aim to deter outdoors events, and warned the 2024 race could also be axed. Sylvester added: "The PLMA will be in the same position where we have to meet all of their demands. They're using environmental impact as an excuse to give themselves complete power over events that have been running without problems for decades."
For the last 12 years, the Summer Solstice Triathlon has seen people swim, cycle and run through the Pentlands on the longest day of the year.
Pentland Triathletes volunteer organiser Frank Tooley said the event had gone without issue, and donated its annual surplus of around £1,000 to the council and local charities.
It gained PLMA consent in 2022. "So this year when they said we couldn't hold the race, it was really surprising," he said. He met the group to negotiate, but claimed requirements kept shifting.
"There was never going to be an end to it and eventually it was impossible," he said.
"We had to cancel it which was very sad". But Tooley couldn't understand the impasse:
"It's all over in an hour. The impact of having 70 mountain bikers go round really well-trodden paths like the ones we've always used is absolutely minimal… To me it just didn't seem logical. They just decided we couldn't go on their land."
The popular race is one of few off-road Scottish triathlons, won Triathlon Scotland's event of the year and is a crucial recruiting exercise for Tooley's club.
"We need the PLMA on our side," he added. "We want to work with them and be supportive… We need to be supported in what we want to do by some other, higher authority than individual clubs or sporting bodies".
Kids' events face cancellation
The Hunters Bog Trotters group organises an annual hill race to introduce children to running, charging £1 per entrant to cover costs and prizes for 40 participants.
Organiser Dr Megan Mowbray said that as a single working parent, she has to spend her nights planning. "I'm passionate about getting kids out to exercise," she said. "All these events require many volunteers, therefore I'm keen to do my bit and give back".
But in 2023, PLMA fees would require each child to pay £7.
In addition, Landmarc, which manages MoD land, told Mowbray that "after seeking further advice" from the PLMA, "reasonable charges" would be made for "administration, time and services".
Mowbray argued her submission was identical to 2022 – for which no fee was requested. "At the moment I'm not going ahead with the race," she said.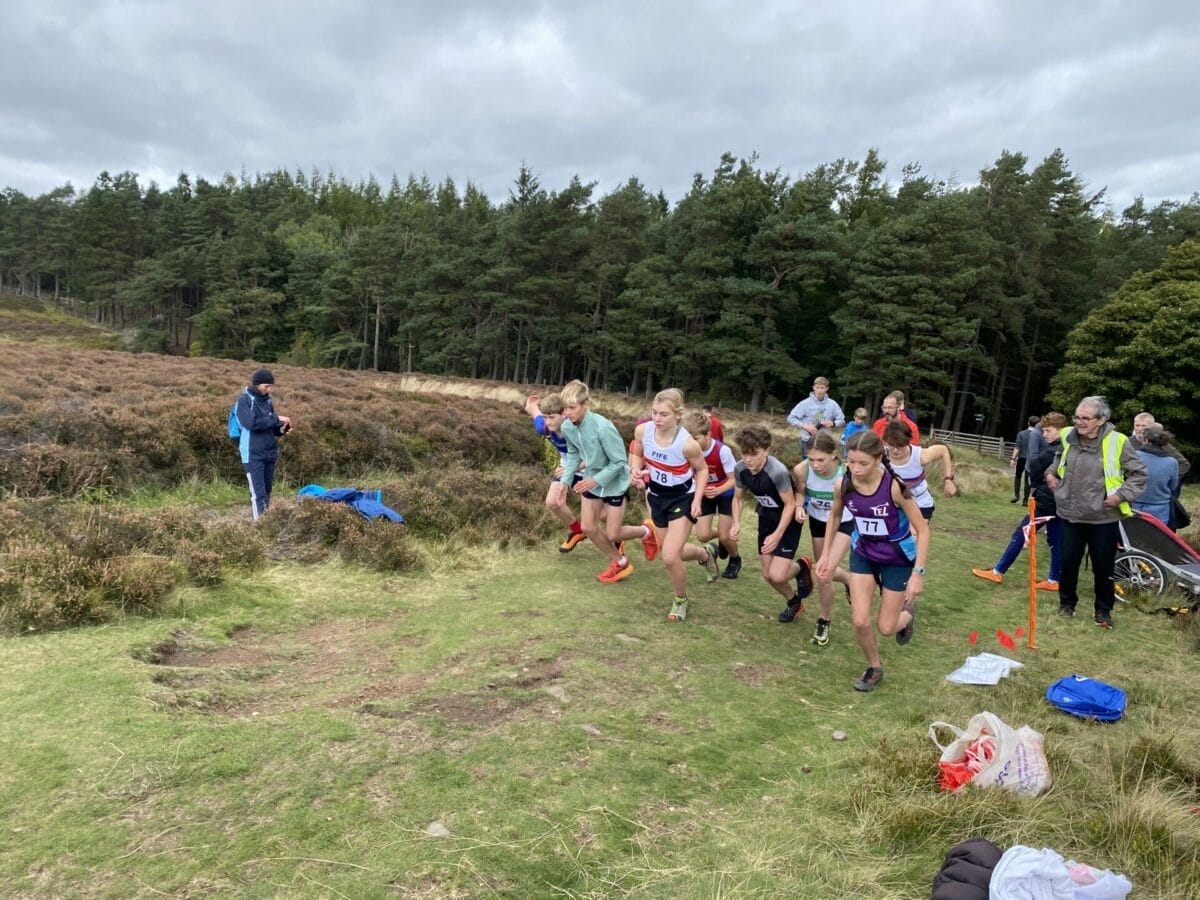 "I've essentially had enough of the lengthy application process and charges… It's a shame that a low key event for local kids has suffered in this way." Mowbray added that when the MoD's charges were clear, she would decide "whether to rekindle the pain next year."
For the last 18 years, Cargilfield School's annual Pentland Round walk for children has raised money for charity. But this year, "the conditions imposed upon us by the PLMA… forced us to consider the viability of the event," said organiser Iain Tinkler.
"As a school, we've spent time with Friends of the Pentlands carrying out conservation work, and have made considerable efforts to alleviate concerns around parking for the event through the introduction of a park and ride scheme."
The PLMA was "inflexible and unwilling to engage in conversation," he claimed. "It's an enormous shame that an event run for the benefit of children and charities is being held to ransom by this organisation".
Pentland events could 'run at a loss'
Harmeny Pentland Runners' Donald Sandeman is race director of the Seven Reservoirs half marathon, which has run since 2012 and is restricted to 120 people.
Despite never previously demanding payment, the MoD asked for a £696 – £580 plus VAT – "administration fee" to use Phantom's Cleuch path, and more onerous paperwork. Landmarc needed to conduct "safety checks and deconflict military activity," Sandeman was told.
An MoD spokesperson said: "We are required to ensure all third party activities that are hosted on our estate are appropriately charged and licensed to achieve value for money for the taxpayer from the use of public land and to ensure that public liability is in place for the protection of all parties."
Sandeman previously donated profits to the council and local charities which maintain the hills, but claimed his event may now run at a loss and be unable to donate without hiking entry fees.
Apart from a short section of Phantom's Cleuch, the race route uses only surfaced tracks or tarmac roads. "There's no land deterioration," he argued.
"I carry out voluntary work at least once a week in the Pentlands, usually involving path maintenance, litter picking or structure repairs. I'm not yet convinced the money paid to PLMA will be of equal environmental benefit to the work done by the local charities".
Rob Wilson, volunteer organiser with the Penicuik Harriers Running Club, helps plan the annual Turnhouse Hill Race. He easily secured a council permit in 2022, and voluntarily donated half the £6 entrant's fee to the park, using the rest to cover costs.
But securing a PLMA permit "was lengthy and complicated" and an environmental impact assessment (EIA) of 80 runners using a popular hill was unnecessary, he claimed.
Harriers' secretary Julianne Friedrich said her group wanted to "'give back' to the hills we're lucky to be able to run in" but do so voluntarily.
Once the £5 fee per runner was agreed – pushing the entrant price to £8 – the issues raised in the EIA were "ignored by the PLMA" and the race was greenlit, claimed Wilson. "I think this [speaks] volumes as to where their priorities really lie."

"We discussed cancelling the race, but affordable and inclusive events like ours are important for the hill running community," added Friedrich. "It's sad there wasn't any chance of a dialogue – [it was] either their way or no race."
'Legal duty' to respect access rights
Liberal Democrat MSP Willie Rennie, said: "As a keen hill runner I was very disappointed that the Pentland Skyline race was cancelled this year because of the fees and the endless requirements set by the landowners. This and other iconic races are the soul of the hill running community.
"I hope we see a change of attitude from landowners so that these races can take place once again. I will be taking this matter up with the sports minister to explore what can be done."
Scottish Greens land reform spokesperson Ariane Burgess MSP said: "It's the legal duty of landowners to respect the public's access rights in Scotland. With so many long-standing community events being cancelled, the landowners involved here need to seriously ask themselves whether they are meeting that duty.
"And if they're not, then immediate action needs to be taken to ensure cooperation and transparency with event organisers before more damage is done."
PLMA 'happy to support events'
The PLMA claims to represent 80 per cent of the Pentlands, but did not reveal its membership. Known members include farms, estates, businesses and local farmer Graham Barr – PLMA's chair.
"Since the pandemic, the pressure from access has never been greater, and we're also now in a climate and nature crisis," said a spokesperson. "To protect nature and the landscape, we need to find a more sustainable approach to all events".
While most small events have "minimal impact", larger events and those using vulnerable ground can be problematic, they said, adding that runners had allegedly damaged peatland, which holds carbon.
"Advice was sought from an ecologist and NatureScot who both confirmed there is a danger of the moorland habitat being negatively impacted by running events and advised directing them away from the more sensitive areas," they claimed.
Some £2.5m was needed to fix "badly eroded" paths and "public funding has stopped", leaving urgent repairs to be carried out by the PLMA and charities. The spokesperson defended charging competitors but acknowledged concerns about producing impact assessments.
"All requests are consistent with published government guidance," but discussions were underway with the council and Scottish Athletics to simplify the process.
"Local farmers and land managers, many of whom are keen runners themselves, want to support sustainable events and we welcome organisers to engage with us," they added.
The council's Pentlands committee, which includes the PLMA, has not met since January 2022. A council spokesperson said there was no one to coordinate meetings following local elections and internal restructuring.
Discussions were underway to appoint a new parks manager and arrange an October meeting. Visitor management was also discussed at a Pentland rural crime group's meetings, which had occurred "regularly" this year, they added.
Header image: Serge_Bertasius/iStock
This Ferret story was also published with Sunday National. Our partnerships with other media help us reach new audiences and become more sustainable as a media co-op.  Join us to read all our stories and tell us what we should investigate next.