The Ferret is an award-winning investigative journalism platform for Scotland and beyond.
The Ferret is a registered co-operative with places reserved on the board for both journalists and subscribers.
This hybrid model makes us unique in Scotland and means that when you subscribe to The Ferret you become more than just a passive supporter – people become part-owners of the project and can influence how it will develop. People can also stand for election to our board.
The Ferret was the first publisher in Scotland to be regulated by Impress and we have pledged to uphold the principles of the voluntary code of practice for social enterprise in Scotland.
None of our Journalist Directors are members of a political party and The Ferret is committed to taking a non-partisan approach to everything we do.
All stories are reviewed by experienced journalists before publication and checked by lawyers, when required. Our Reader Directors deal with any complaints.
We operate as transparently as possible and publish reports to provide our supporters with information on progress and how we use our resources.
We invite you to become a paying supporter.
The Ferret is also trying to build a community of like-minded people:
those who want to run their own national or local investigations

campaign groups with specific areas they'd like to investigate

those who care about the future of Scotland, Britain and the wider world.
We do this by offering our supporters news, resources, training and events. As a community, we can learn from one another.
Diversity is important and we are seeking members and contributors who can bring different gender, race and class perspectives to The Ferret.
We aim to cover important issues that the mainstream media often misses so please subscribe – and The Ferret will keep nosing up the trousers of power.
How our board works
There are two types of members and each type can vote for the directors to the board who will represent them.
The journalist members – those who write for The Ferret and have become members – can elect the journalist directors.
The reader members – those who read The Ferret and have become members – can elect the reader directors.
This happens each year at the AGM.
The journalist and reader members can then appoint two further independent directors if they wish. They may do this to fill skills or knowledge gaps.
The operations of The Ferret are split so that only journalist members, and the people they appoint, can be on the editorial committee.
The editorial committee takes the day to day decisions about the stories we commission and write. This ensures our editorial independence.
The reader directors are the only directors that can take internal decisions on complaints received by The Ferret. Along with our independent regulators they are therefore able to hold the journalists on the board accountable to our editorial standards.
You can find out more about our core team below.
Alastair Brian – Fact-Check Lead
Alastair is a freelance journalist who has worked for STV News, ITV Border and BBC Scotland across features, news and politics.
He is the lead for fact-checking at the Ferret Fact Service and runs fact-checking workshops across the country.
He graduated in MA Multimedia Journalism from Glasgow Caledonian University in 2013, and has a BA Politics and International Relations from the University of Aberdeen.
Billy Briggs – Co-Editor
A former staffer at The Herald, Billy is co-founder of The Ferret. He focuses on human rights and has reported from more than 20 countries including Iraq, Pakistan and Syria. He's written for, among others, The Guardian, Politico, New Statesman, The Sunday Times, Al Jazeera and the BBC.
Billy has won awards from Amnesty International, European Union, British Press Awards and Scottish Press Awards. He contributed to Routledge's academic book – Journalism, Power and Investigation.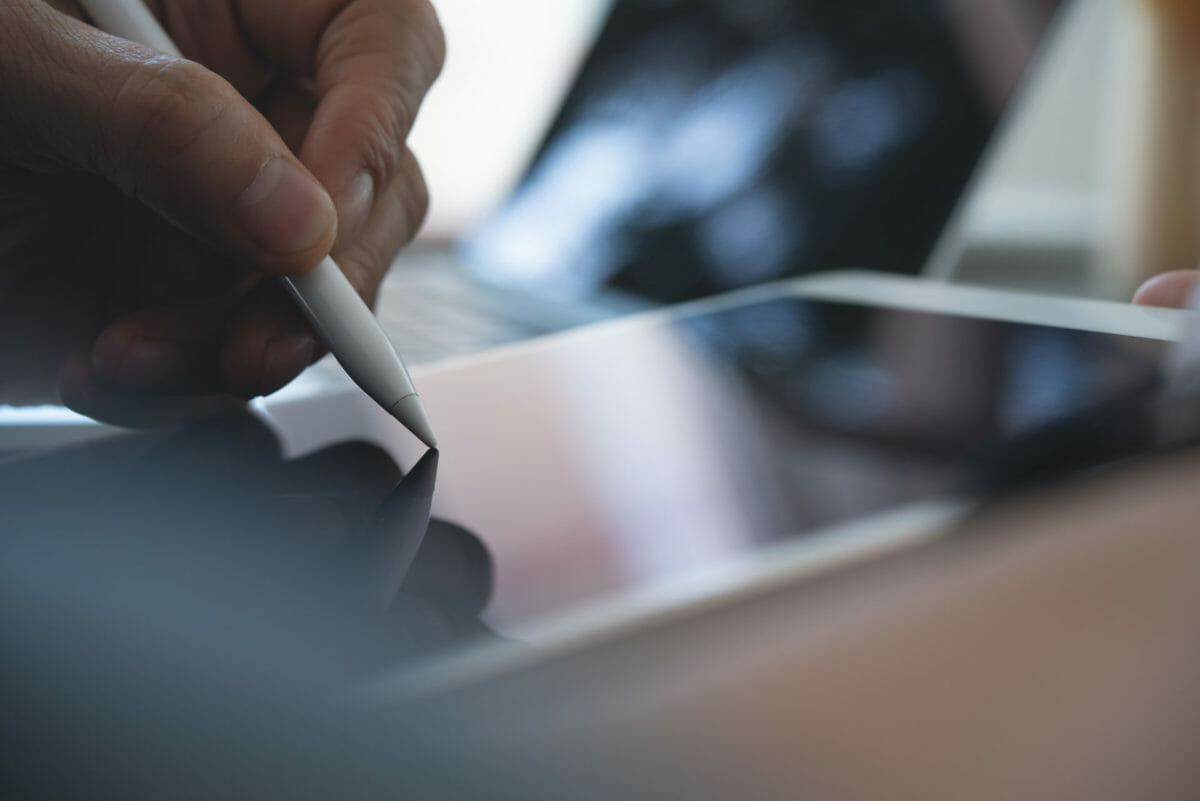 Paul Dobson – Journalist Director and Reporter
Paul has written for The Ferret since 2020 with a particular focus on issues like the environment, energy and climate change. His work has been featured on Channel 4 News, The Guardian, The Herald and the Sunday Mirror.
He also co-hosts The Ferret's award nominated fact-checking and misinformation podcast, For Fact's Sake.
Rob Edwards – Journalist and Co-Founder
Rob Edwards is freelance journalist specialising in environmental issues with more than 30 years experience.
He worked as environment editor of the Sunday Herald and as a correspondent for The Guardian. He has co-authored three books about nuclear power, produced radio and television programmes, and won awards. He likes muckraking.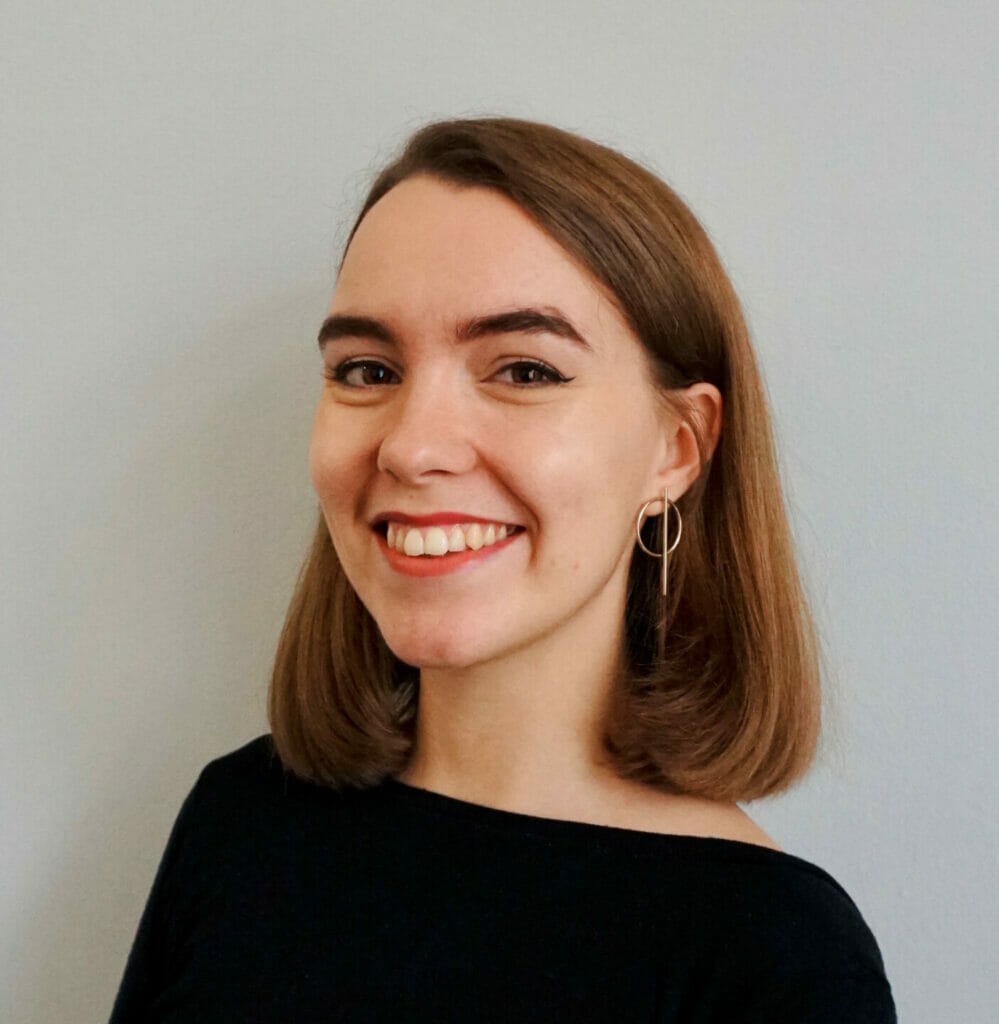 Susannah Fitzgerald – Reader Director
Susannah is an anti-corruption advocate. She works at the Natural Resource Governance Institute, where she focuses on how corruption in the extractives sector could undermine a just energy transition. In particular, she works on tackling corruption in transition mineral supply chains.
In the past, Susannah worked for Transparency International UK and the UK Anti-Corruption Coalition, advocating to decision-makers at Holyrood and Westminster on issues around dark and dirty money, political integrity, and public procurement.
Karin Goodwin – Co-Editor
Karin Goodwin is an investigative journalist and co-editor of The Ferret.
Specialisms include migration, housing and homelessness, and other social issues.Past roles include reporting for the Sunday Times, the Sunday Herald and the Sunday National and she has contributed to outlets from the Guardian and the Independent to inews and Vice.
She was the reporter for a documentary in co-production with The Ferret and BBC Scotland's Disclosure, and has worked on radio and film projects.
She has also worked in communications and participatory media and runs workshops for those whose voices are often excluded. Past work includes editing the Pavement magazine, which is for a homeless readership, and with refugee and migrant groups.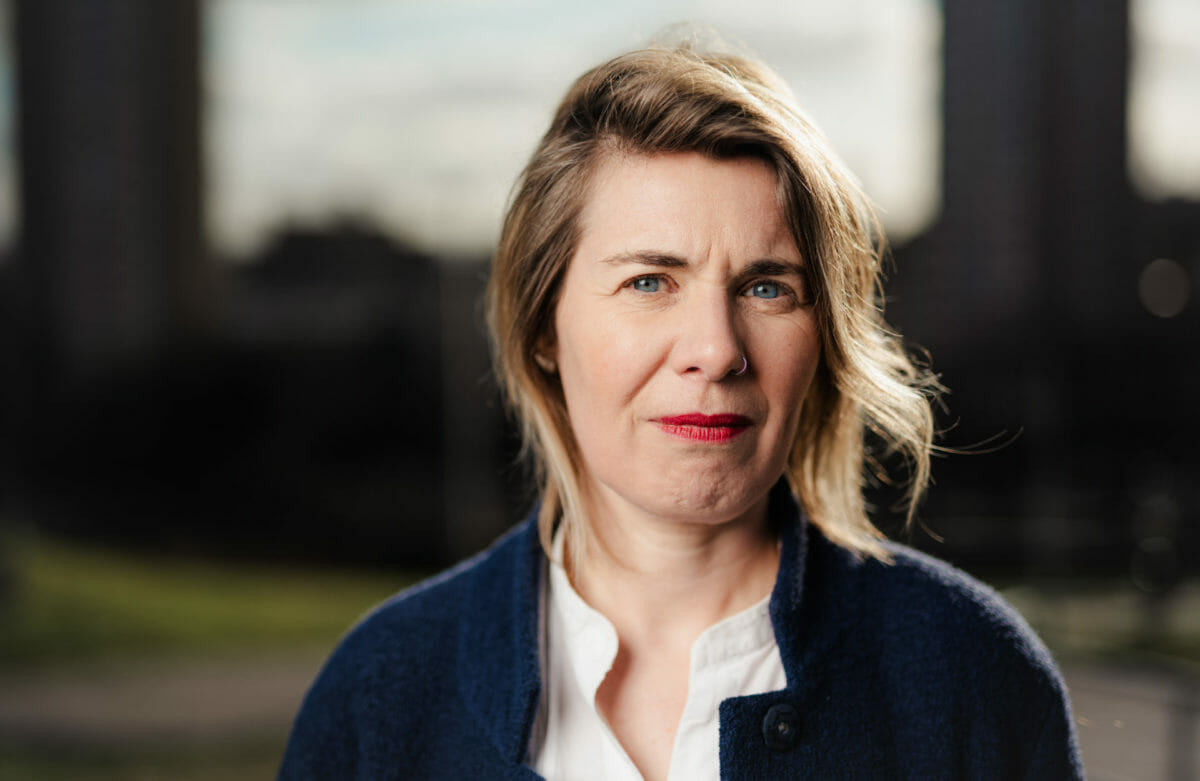 Rachel Hamada – Journalist Director and Co-Chair
Rachel Hamada is a founder and Journalist Director of The Ferret. She also works as a journalist and community organiser for the Bureau Local at the Bureau of Investigative Journalism, where she has recently published several investigations on health inequalities, ranging from access to housing for disabled people to migrant healthcare. She also led on the Change the Story project, which looked at reimagining local news journalism.
She also contributed to Routledge's recent Investigative Journalism Handbook, created the New Models of Journalism course with the NUJ and Centre for Investigative Journalism, and was a member of the Scottish Government Working Group on Public Interest Journalism.
Jamie Mann – Journalist Director and Reporter
A contributor to The Ferret since 2015, Jamie focuses on issues like land use and ownership, rural issues, housing, lobbying, tax havens, animal welfare, extremism, the environment, local democracy and dark money.
His work has also been featured in The Herald, Herald on Sunday, Sunday Post, Sunday National, Daily Record, BBC, ITV and Ian Fraser's book, Shredded: Inside RBS, the Bank that Broke Britain.
Petra Matijevic – Journalist Director
Petra Matijevic is a data journalist and focuses on finding stories in open data and public registers. She joined The Ferret in 2022.
Petra previously worked as data analyst and data visualisation designer in the private sector. She holds a PhD in Anthropology from SOAS and was Postdoctoral Research Associate at UCL.
Sean McNamara – Reader Director
Sean McNamara is Head of CILIP Scotland, the professional body for library and information workers in Scotland. Sean has worked there for 10 years across policy and leadership roles, supporting professional development, member support, sector development and advocacy for the 1200 CILIPS members across all sectors of the library world. A key part of CILIPS' work is combating misinformation and censorship and supporting media and information literacy skills in society.
Sean previously worked in public libraries in Inverclyde providing adult learning and was a freelance journalist and writer before that, following undertaking a BA in Media Theory and Production at the University of West of Scotland.
Alastair Tibbitt – Tech support and Co-Founder
Ally Tibbitt is a journalist and digital marketing professional, specialising in audience engagement.
He works as Head of Audience at openDemocracy and freelance for The Ferret. He also works on digital marketing projects for private sector clients including multi-national blue chip firms and small businesses.
He has a work history that spans the voluntary, public and private sectors, and has raised money for various non-profits during his career, including youth, digital inclusion, environment and homelessness projects.
He has won awards for hyperlocal journalism and his work on environmental projects. His journalism has appeared in STV News, The Herald, The National and other outlets.
Ally is a co-founder of The Ferret and maintains The Ferret's website.
Nik Williams – Reader Director
Nik is a media freedom advocate based in Glasgow. At the European Centre for Press and Media Freedom (ECPMF), he coordinated the inaugural year of the European Commission-funded Media Freedom Rapid Response (MFRR), which monitors and responds to violations of media freedom in EU Member States and Candidate Countries.
Previously, Nik led Scottish PEN's campaigning and advocacy, focusing on defamation reform, anti-SLAPP, free expression, digital rights and surveillance policy.
He has written for Index on Censorship, openDemocracy, The Times, The Herald (Scotland) and The National (Scotland) among other titles. He holds an MSc in International Public Policy from University College London (UCL).
Talat Yaqoob – Independent Director
Talat has been working across equalities issues for over 12 years, she is a campaigner and consultant who has worked on policy change and influencing as well as public participation in decision making. Her work focuses on women, particularly women of colour and marginalised communities and on intersecting inequalities.
She was previously the director of a national organisation focused on women's equality in the workplace. She has a background in social research, campaigning and training and development. She has previously worked across further and higher education, mental health and wellbeing and men's violence against women.
In 2014, she co-founded the campaign group Women 50:50, advocating for fair representation of women in councils and in the Scottish Parliament and in 2019 she founded Pass the Mic, a national directory of women of colour experts in Scotland, pushing for their voices and expertise to be fairly amplified across media and policy-making.
Richard Walker – Independent Director
Richard has been a journalist in Scotland for more than 40 years, working in various positions in local newspapers, Scotland on Sunday, the Evening Times, the Scotsman and the Daily Record before joining the launch team on the Sunday Herald.
He became the editor of the Sunday Herald in 2005, launched the National in late 2014 and edited it and the Sunday Herald until he left both papers in 2015.
He later worked with the Paisley City of Culture bid team, helped launch the Scottish Business Insider website, was content editor for Business for Scotland, completed a Masters Degree in Creative Media and launched the Sunday National newspaper.
He works in the Journalism, Media and Creative Media department at the University of Strathclyde.
What they're saying about The Ferret
Chris Packham, Broadcaster and naturalist: "I turn to The Ferret far more than what you might call the mainstream news to find out what's really going on."
Irvine Welsh, Author – "Democracy thrives in the light, and part of the reason it has become so sick in the west, is that the mainstream media with its wealthy proprietors now act solely as mouthpieces for the interests of an international elite. Such people are seen as beyond reproach or investigation, while, paradoxically, the activities of ordinary citizens become more and more proscribed.
"A fledgling, emergent democracy like Scotland needs to develop the highest standards of investigative journalism to protect and nurture itself."
Karine Polwart, singer and songwriter – "Collectively we can't take responsibility for governing ourselves in a just and sustainable manner if we're unaware of the stories, the science, the values and vested interests that underpin what's happening in the world we inhabit.
"The kind of in depth independent investigative journalism that The Ferret promises has never been more essential. And it's ours to own and support together."
Paul Wood , Managing Director, West Highland Publishing Company Limited – "We need more independent media asking the questions the powerful don't want to answer. We need that media to be independent and we need it to thrive. All at the West Highland Free Press wish The Ferret every success; it's vital they succeed."

Nicole Kleeman, Executive Producer, Firecrest Films – "Scotland is crying out for a dedicated outlet investigating what is really going on, without political slant or pressure to hit sales targets and viewing figures."
Dave Boyle, Writer and Consultant – "You can't have a fearlessly independent media to serve the public interest which relies on something other than the public's support to pay the people doing the journalism. If it's for the people, then it also needs to be paid for by the people, too."
Ferret Fact Service
In Spring 2017 we launched Scotland's first fact-checking service, Ferret Fact Service.
Ferret Fact Service checks claims from politicians, public figures and organisations about issues affecting Scotland. Viral claims, hoaxes and memes are also fact-checked.
The project was initially made possible by funding from the Google Digital News Initiative (DNI), which supports technology and innovation in journalism.and is now funded by subscribers and grant-funding.
Ferret Fact Service is led by our fact-checker Alastair Brian, and overseen by our co-editors Karin Goodwin and Billy Briggs.
Each fact-check uses publicly available primary sources to allow readers to conduct their own verification and research into the topics covered, and statements are rated on a special scale to give an indication of accuracy.
Our methodology is available to read here, and queries, corrections and suggestions for fact checks can be made via factcheck@theferret.scot
Founding Statement
The Ferret was founded in 2015 by Billy Briggs, Fiona Davidson, Rob Edwards, Peter Geoghegan, Rachel Hamada and Alastair Tibbitt.
Good, investigative journalism is suffering in Scotland. The advertising revenues that traditionally funded journalists to uncover scandals are being swept away in the whirlwind of the electronic information revolution – and nobody is quite sure what to do about it.
We believe that something has to be done. In a democracy like ours few things are more important than a free, fair and independent media holding the powerful to account by discovering their secrets. Without serious, fact-based journalism in pursuit of the public interest and beholden to no-one, Scotland would be a smaller place.
That is why we are now proposing The Ferret: a new platform for investigative journalism unlike any that have gone before. It will not be owned by some distant corporation: it will be owned by its members and run as a not-for-profit operation in Scotland. It will not be aligned with any political party or any vested interest. It will be utterly transparent and totally accountable in all it does.
But The Ferret will not be dour. It will be challenging, irreverent, cheeky even. It will tap into the rich vein of Scottish journalism to produce good writing, exclusive, and must-read stories. And it will listen to its readers, who will all have a say in what it does.
There is still much detail to work out. We are open to suggestions on the best combination of grants, donations, subscriptions, crowdfunding, sales and other sources of income to help transform an important idea into a working reality. We welcome all thoughts on how we should be organised, and how members should be involved.
But this is the starting point. Scotland needs good, investigative journalism and the Ferret is our way of helping to ensure that. Let us know what you think and watch this space.
Funders
The Ferret has a number of sources of income. These are member subscriptions, grant funding, event and training fees, and story sales to other media organisations.
The Ferret relies upon the support of more than a thousand individuals to keep going. We are extremely grateful to all the people who have attended our events, subscribed or donated to the project so far.
We're also pleased to acknowledge financial support from these organisations.
Other media organisations have also paid us for stories or material. We have also worked in partnership with other media organisations on investigations without money changing hands, co-publishing the results instead.
Media organisations we have worked with include: Daily Record, The Times, The Sunday Times, The Irish Times, ITN, BBC, The National, Sunday National, The Herald, The Sunday Post, The i, The Bureau of Investigative Journalism, Firecrest Films, The Bristol Cable and The Spurtle.
We have collaborated with a number of organisations who have provided non-financial support to the project. These include Poynter, Duke Reporter's Lab, Centre for Investigative Journalism, the Centre for Community Journalism.
Our editorial independence is vital. Any collaborations are strictly on the basis we maintain our editorial independence.