A plan for the first reintroduction of beavers in northern Scotland has been postponed by the Scottish Government's forestry agency following opposition from landowners, aided by the local SNP politician, Kate Forbes.
A dossier of emails released under freedom of information law also reveals disagreements within Forestry and Land Scotland (FLS) over its support for the proposal to bring beavers back to Glen Affric in the Highlands.
Campaigners were disappointed by the delay, though they still hoped that beavers would be reintroduced in 2024. One has accused FLS of "foot dragging", "a chronic lack of ambition", and of being "deeply undemocratic".
FLS said the Glen Affric plan did not have "overwhelming support" and needed further discussion. Forbes said she was acting on behalf of constituents concerned about the damage beavers might do.
Over 1,500 beavers are now thought to have spread along watercourses around Tayside where they were illegally or accidentally released before 2006. But so far they have not been able to go north of Pitlochry, where there is a hydro-electric dam.
From 2019 to 2022 the Scottish Government's wildlife agency, NatureScot, licensed farmers and landowners – who fear the flooding beavers could cause – to shoot 352 of them. A further 124 have been moved to other areas, mostly in England.
In November 2021 the Green minister, Lorna Slater, announced a change of policy allowing beavers to be reintroduced to areas in Scotland beyond their current range. In March 2022 she asked Forestry and Land Scotland (FLS) to identify land it owned to which beavers could be moved.
The campaign group, Trees for Life, then launched a bid with FLS and four private landowners to bring beavers back to Glen Affric and Strathglass. This would, they said, be the first official release of beavers to the northwest Highlands since they were driven to extinction 400 years ago.
Public consultations were held, and in March 2023 Trees for Life announced that the proposed area for the reintroduction had been reduced, omitting Strathglass and the four private landowners. The one remaining landowner involved was FLS.
Trees for Life said it would apply for a licence to start the reintroduction in Loch Beinn a' Mheadhoin, in Glen Affric, in the autumn. But that plan has now been delayed by FLS insisting on another round of consultations with the aim – if all goes well – of releasing beavers in spring 2024.
Forestry agency supportive of beaver plan – or not?
What happened behind the scenes in the run-up to the delay is disclosed in over 130 files released in response to a freedom of information request, and published by the Scottish Government in September.
The files show that Kate Forbes, the MSP for Skye, Lochaber and Badenoch and a former SNP leadership candidate, emailed FLS on 30 May 2023. She asked FLS to clarify whether it was "highly supportive" of the beaver reintroduction, as suggested by Tree for Life.
Forbes had received representations from local landowners opposed to the move. Her email prompted a confused flurry of emails within FLS, with one official noting that there had been "a few queries in from Ms Forbes".
At first FLS were "unsure what is best to say". On 14 June an official, whose name is redacted, circulated a long draft response to Forbes, which said that FLS was "neutral" rather than supportive.
Another official responded by saying that FLS was able to "take a more proactive stance" by "expressing support" for the reintroduction plan.
On 26 June a second, much shorter draft response was written, which said that describing FLS as "highly supportive" was "not an accurate reflection of the position". It suggested there had been "some difficulty" with "editorial control" of Trees for Life.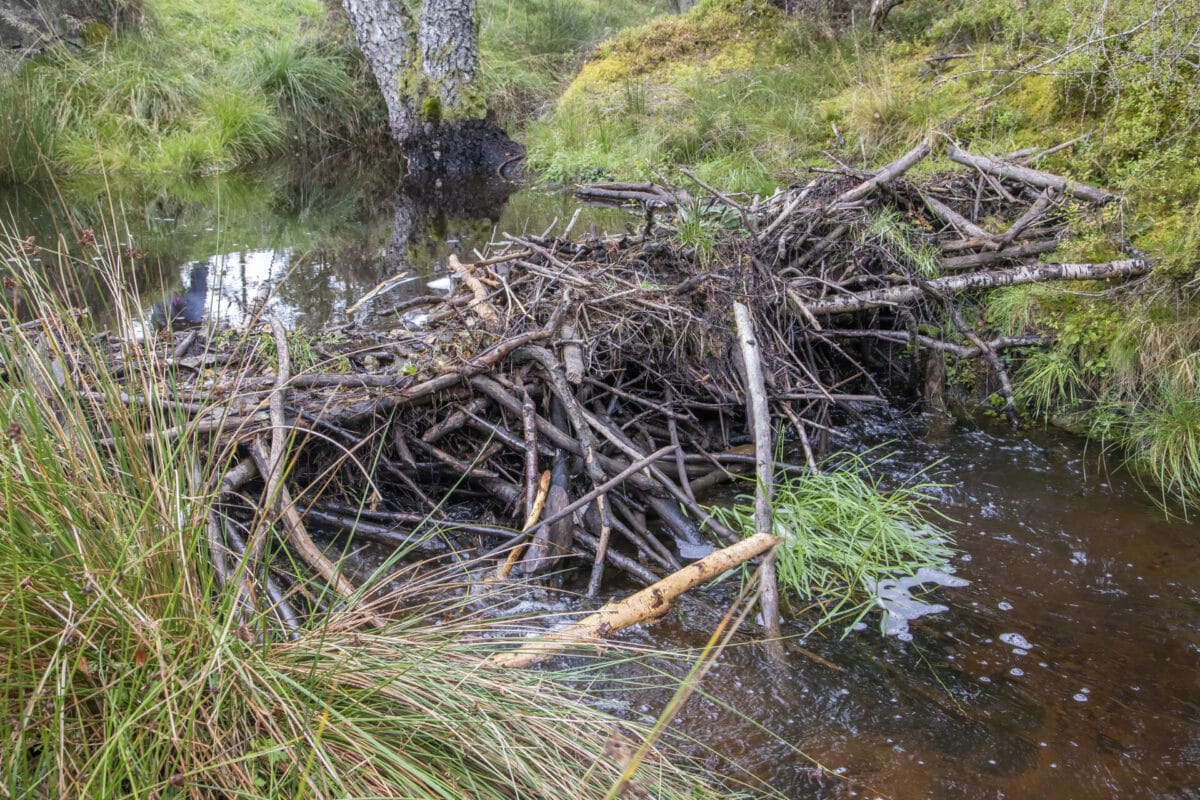 But the email finally sent to Forbes on 29 June said that Trees for Life had correctly reported that FLS was "highly supportive of the project in principle". It stressed, however, the importance of obtaining agreement from local communities and individuals.
The email concluded: "We feel that consensus has not yet been built with the local community, and we are not confident the community is broadly supportive of the current proposal. At present we are not ready to submit a licence application for the release of beavers for Glen Affric for release in 2023."
When Trees for Life were informed of the delay, it wrote a three-page letter urging FLS to reconsider. It said it was "aware that you are receiving a significant amount of pressure from the relevant constituency MSP".
The delay, with an extra round of consultations, was confirmed on 28 September by the forestry minister, Mairi Gougeon. The aim was to evidence "the community and stakeholder support that gives FLS the assurance to then submit a licence application for a Spring 2024 release," she said.
Tom Bowser, a wildlife campaigner and farmer who runs the Argaty conservation estate near Doune, in Perthshire, accused FLS of "a chronic lack of ambition". He said he would have "deep concerns" at any suggestion SNP backbenchers were "weighing in" against beaver reintroductions.
"The foot-dragging and indecision concerning Glen Affric is deeply disappointing," he told The Ferret. "It strikes me as deeply undemocratic that unelected FLS officials should be able to repeatedly deny the will of a beaver-supportive Scottish public and government by blocking translocations."
Trees for Life stressed that it had worked hard to undertake a "thorough, inclusive and comprehensive" public consultation. It had been told by senior officials that the process was "exemplary", said chief executive, Steve Micklewright.
"We have developed a beaver monitoring plan together with the community, and will soon appoint a beaver management officer to maximise the benefits of reintroducing beavers to Glen Affric, and to ensure no problems for residents," he added.
"All this was done with the full knowledge and agreement of FLS. So of course we were surprised when FLS officials told us they felt that a further period of community engagement is needed, although we remain happy to support them in this."
Forestry agency will not 'rush' beaver reintroduction
FLS insisted that it was still "working towards" releasing beavers in Glen Affric. "Because of the significant change in the scope and scale of the project since last year's consultation a further round of community engagement is required," said an FLS spokesperson.
"We are working with Trees for Life towards undertaking this next exercise later this year. We would anticipate a spring 2024 release subject to a successful licence application early in the New Year."
The spokesperson added: "We are not going to rush into this and damage the good relationships we have built up by not properly engaging with everyone on a matter that needs further discussion, especially when the proposal did not meet with overwhelming support last year."
Kate Forbes confirmed that she wrote to FLS seeking clarity on its position "following correspondence from constituents". This was "fairly standard practice" for an MSP, she said.
She added: "I understand that almost two-thirds of respondents from the Affric and Strathglass area opposed the original proposal, so it's not surprising that FLS have decided to have a further round of consultation on the revised plans.
"Any significant changes to the local environment should only proceed with the involvement and support of those most likely to be affected. The Trees for Life survey showed there was considerable concern expressed about damage to the riverbank as well as the increased risk of local flooding."
According to NatureScot, Scotland's national beaver strategy set out the benefits of expanding the beaver population. It understood that FLS and Trees for Life were "continuing discussions on the next steps" for bringing beavers back to Glen Affric.
In September 2023 Rob Edwards, along with other journalists, was the guest of the Beaver Trust and The European Nature Trust on a four-day, expenses-paid trip in Scotland to learn about beavers.
Cover image thanks to iStock/CreativeNature_nl. Other image and video thanks to Beaver Trust.
This article was updated at 14.33 on 26 October 2023 to state Doune is in Perthshire.