Tax haven-based firms and corporations are among large companies which have bought up 40 per cent of Scotland's veterinary practices amidst surging pet healthcare prices, we can reveal.
Data from the Royal College of Veterinary Surgeons shared with The Ferret shows that five companies collectively own 231 of Scotland's 585 registered surgeries.
One in five Scottish practices are now owned by just one company – Independent Vetcare Limited, which owns thousands of vet surgeries around the world and is ultimately owned in Luxembourg.
Our study comes weeks after the Competition and Markets Authority (CMA) opened a review into the veterinary industry over fears pet owners lack transparent information about who owns their local surgery, and how prices and treatment options are set.
The Scottish Society for the Prevention of Cruelty to Animals (SSPCA) said there is an "animal welfare crisis" in Scotland currently and that its frontline staff witness daily the "heartbreaking consequences of pet owners not being able to afford vet fees". The consumer organisation Which? claimed pet owners are "often footing eye-watering bills".
The companies, however, said they offer "world-class veterinary facilities" and that prices "reflect fair value". They also welcomed the CMA's review and said they would cooperate fully.
Many Scottish vets surgeries have retained their original names since being bought out, meaning pet owners may be unaware their local practice is no longer independently owned.
| | | |
| --- | --- | --- |
| Company | Number of Scottish veterinary practice premises | Percentage of Scotland total |
| Independent Vetcare Limited | 117 | 20 |
| VetPartners Limited | 42 | 7 |
| Companion Care/Vets4Pets | 28 | 5 |
| CVS Group Plc | 28 | 5 |
| Linnaeus Veterinary Limited | 16 | 3 |
| All Scotland | 585 | |
Independent Vetcare Limited
Independent Vetcare Limited is Scotland's largest veterinary firm. It owns 117 practices – 20 per cent of all vets surgeries in the country.
Since 2017, the firm has been reportedly snapping up independent practices and small chains after it was bought by the Swedish private equity firm EQT and became known as IVC Evidensia after a merger.
The company's latest accounts show its ultimate parent is Islay New Group Holding SA, which is incorporated in the tax haven of Luxembourg.
The group defines its expansion programme as a process of "building the world's best veterinary group", claiming to own 2,600 clinics across Europe and North America – 1,000 of which are in the UK. Its website encourages owners of independent practices to sell up.
The CMA opened investigations into IVC's takeover of eight independent vets businesses in December. The authority was concerned IVC would no longer face "sufficient competition", risking "higher prices or a worse quality of service, including more limited treatment options or reduced opening hours" for pet owners.
IVC takeovers in Ireland led to calls to ban corporations from running veterinary practices. The closure of one practice in Donegal reportedly left some farmers without access to 24-hour veterinary care.
In July this year, Unite the Union claimed redundancies IVC had made to non-clinical staff risked pet safety. IVC Evidensia reportedly saw gross profits of nearly £1bn in the 2022 financial year.
VetPartners
VetPartners owns practices across the UK and Europe, including 42 in Scotland. It was acquired by the private equity buyout firm BC Partners in 2018 for around £720m.
According to its latest accounts, VetPartners is ultimately owned by Scooby Equityco Limited, which is based in the tax haven of Jersey. But it is ultimately controlled by BC European Capital X – a specific buyout fund that closed to investors when it hit around £6bn in 2018.
The fund was also registered in Guernsey, another tax haven.
VetPartners' largest parent firm in the UK, Scooby Bidco, had operating profits of £50.2m in the year ending 30 June 2022, up from £44m in 2021, according to its accounts.
In January, BC Partners reportedly hired two banks to help auction off the company for £3bn.
Vets4Pets/Companion Care
With 28 practices in Scotland, Vets4Pets/Companion Care is ultimately owned by the Cheshire-based pet retailer, Pets At Home Group.
Pets At Home bought Vets4Pets for around £40m in 2013 and announced plans to incorporate Vets4Pets' 93 veterinary practices with its existing 116 in-store vet business, Companion Care.
According to the companies' latest accounts, Companion Care is based in Cheshire, whilst Vets4Pets Limited is registered in the tax haven of Guernsey.
The group reported an operating profit of £136.8m in the year to the end of March 2023.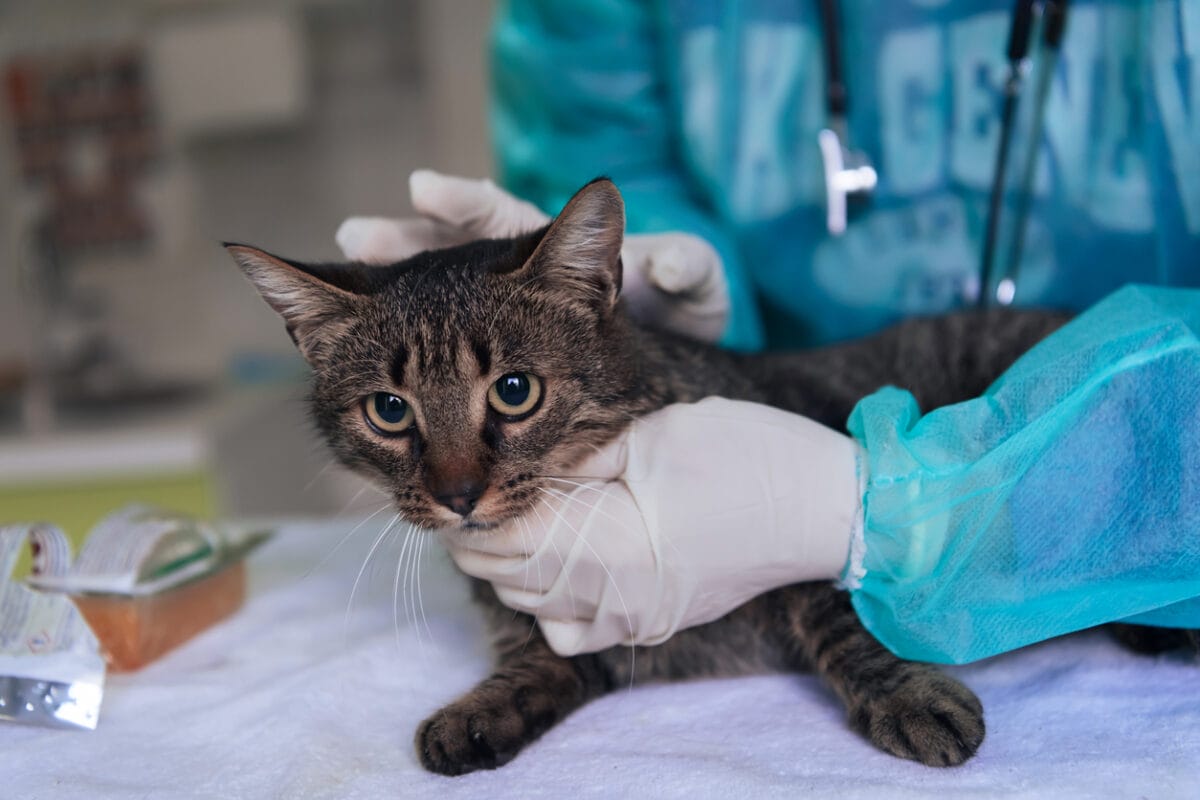 CVS Group
The Norfolk-based CVS has 28 surgeries in Scotland. In 2022, the CMA opened an investigation after the group bought Quality Pet Care, which trades as The Vet.
CVS, which encourages independent vets to sell their practices on its website, reported an operating profit of £31.5m in the first half of 2023.
Linnaeus
Linnaeus now claims to own more than 180 practices across the UK and Ireland, including 16 in Scotland. It is ultimately owned by Mars Incorporated, which is registered in the US state of Delaware – another tax haven.
As the name suggests, the corporation owns the Mars Bar, numerous other chocolate brands including M&M's, Milky Way, Snickers and Twix, as well as other food and confectionery brands.
In 2022, it announced revenues of around £36bn – larger than that of Coca-Cola.
But Mars is also a pet healthcare giant, and owner of numerous pet food brands including Cesar, Chappie, Dreamies, Iams, kitekat, Pedigree, Royal Canin, Sheba and Whiskers.
Its website claims that its 100,000 "petcare associates" operate in more than 130 countries.
Regulator probe into vet sector
In September, the CMA opened a review into how veterinary services are bought and sold in the UK industry.
While independent practices accounted for 89 per cent of the UK veterinary industry in 2013, the proportion had nearly halved to around 45 per cent by 2021. Despite the cost of living crisis, the CMA said "figures suggest that the cost of vet services has risen faster than the rate of inflation".
Almost two-thirds of households in the UK own a pet, with the number of owners having surged during the Covid-19 pandemic. However, the impact of Brexit has resulted in a shortage of vets.
In 2022, data from the Royal College of Veterinary Surgeons found that the number of registered vets coming to work in the UK fell by more than two-thirds since Brexit.
In light of higher vet fees, some pet owners have resorted to taking their animals abroad to take advantage of cheaper vets bills, according to reports.
Scottish SPCA chief superintendent Mike Flynn said he welcomed news the CMA is reviewing the provision of veterinary services in the UK, and acknowledged "the brilliant work vets do every single day to rescue animals".
Flynn added: "More and more we are hearing from pet owners across Scotland that they simply can't afford veterinary treatment for their pets, with even the initial consultation fees becoming a barrier to basic care. Our inspectors are on the frontline of the animal welfare crisis in Scotland and every day they see the heartbreaking consequences of pet owners not being able to afford vet fees.
"Rising costs has a knock-on effect on the Scottish SPCA and other animal charities. The financial impact of caring for a pet can lead to more people looking to give up a pet, and make it harder for us to rehome animals as people can be put off by the potential costs of ongoing care."
Sue Davies, Which? head of consumer protection policy, said: "Consumers have no choice but to turn to vets when their beloved pet is sick or injured.
"Which? research has uncovered a number of areas of concern, such as pet-owners not knowing the price of treatments until after their appointment, people being unaware their vet is part of a chain and difficulties shopping around for cheaper medication.
"The Competition and Market Authority's review must consider these issues and lead to a more competitive veterinary industry which makes it easier for pet owners to shop around for the best option for them and their pet."
A Pets at Home spokesperson said: "Whilst we have a national brand, our practices are locally owned and led by the practice owners who have control of their businesses and are responsible for their teams.
"Our practice owners are shareholders in their businesses, own the assets and are entitled to the entirety of their company profits. They have complete clinical freedom to choose the products, equipment and services to best care for their patients, and pricing, product choice and service provision are decided locally by the practice owners."
A Linnaeus spokesperson said: "Linnaeus is a UK-based business and meets its UK tax commitments. Our track record of investments in our associates and world-class veterinary facilities help ensure pets and their owners can access a wide range of services and treatment options, evidenced by clients travelling thousands of miles to access our world-class care.
"As part of Mars – a family-owned business – we are committed to making a better world for pets and the people who care for them for the long term, with more than 80 years of experience and heritage caring for pets and investing in our people. In Scotland, our investments have included the expansion of emergency and critical care services, improved pet-friendly sites, and clinical research into regenerative medicine to improve our patients' quality of life."
A spokesperson for CVS Group said: "We always work closely with our regulators and we and our colleagues will support the CMA review. Our purpose at CVS is to give the best possible care to animals and we continually invest in our colleagues, practices and clinical equipment to enhance the care to our clients and their patients. The group has always sought to ensure its prices are appropriate and reflect fair value to our clients. Our pricing structures are set by clinicians to ensure these align with our purpose.
"As the CMA have recognised, there continues to be a significant shortage of vets in the UK and employment costs represent the most significant proportion of our cost base. Our pricing reflects this and other inflationary pressures experienced in recent years."
BC Partners and VetPartners declined to comment.
Main image: megaflopp/iStock
This Ferret story was also published with the Herald. Our partnerships with other media help us reach new audiences and become more sustainable as a media co-op.  Join us to read all our stories and tell us what we should investigate next.