More than half of Scotland's most popular beaches have been contaminated with sewage in breach of safety limits this summer, according to the Scottish Environment Protection Agency (Sepa).
Since May this year, 49 of the 87 designated bathing waters around the country have recorded levels of faecal bacteria that could endanger the health of swimmers, surfers and paddlers.
Heavy rain has caused public sewers to flood and washed animal faeces off the land, resulting in concentrations of bacteria in the water that can cause stomach, ear, nose and throat infections.
The worst contamination — reaching more than 50 times the limits — was found in June at Eyemouth in Scottish Borders and at Lower Largo in Fife.
High levels of bacteria were also detected at Ettrick Bay on the Isle of Bute; West Sands at St Andrews; Seafield at Kirkcaldy and Harbour Beach at Kinghorn in Fife; Broad Sands and West Beach, near North Berwick; and Belhaven Beach in Dunbar. Six bathing waters recorded very low levels of pollution.
Campaigners expressed concern about the pollution and urged increased investment to upgrade Victorian sewers. They called for monitoring of sewage overflows to be increased.
Sepa said it was working with partners to reduce "short-term pollution" after rain. "Bathing is not advised during or 1-2 days after heavy rainfall," it warned. "This is due to the risk to bathers' health from water pollution."
Scottish Water accepted that there were sewage spills after storms, which presented a "challenge" because of climate change. Its sewage facilities had performed "as intended", it said.
Sewage pollution 50 times the limit
In the four months to the end of August, Sepa has sampled 87 bathing waters between five and 17 times. It checked whether concentrations of two harmful faecal bacteria, E Coli and intestinal enterococci, exceeded European safety limits.
Samples at 49 sites around Scotland's shores recorded one or more breaches, which Sepa said posed a risk to health. At 39 of them Sepa mentioned risks from sewer overflows, with pollution from farms also widespread.
On 1 June concentrations of intestinal enterococci in the water at Eyemouth were at least 50 times the limit, while levels of E Coli were more than 20 times the limit. Sepa blamed heavy rain, with 35mm falling over the two days before the sample was taken.
Eyemouth also suffered very high contamination on 16 August and again on 29 August, when Sepa said there was a "blockage in a sewer". The agency attributed "poor water quality" at the site to faeces from people and grazing animals, and highlighted overflowing sewers as a risk.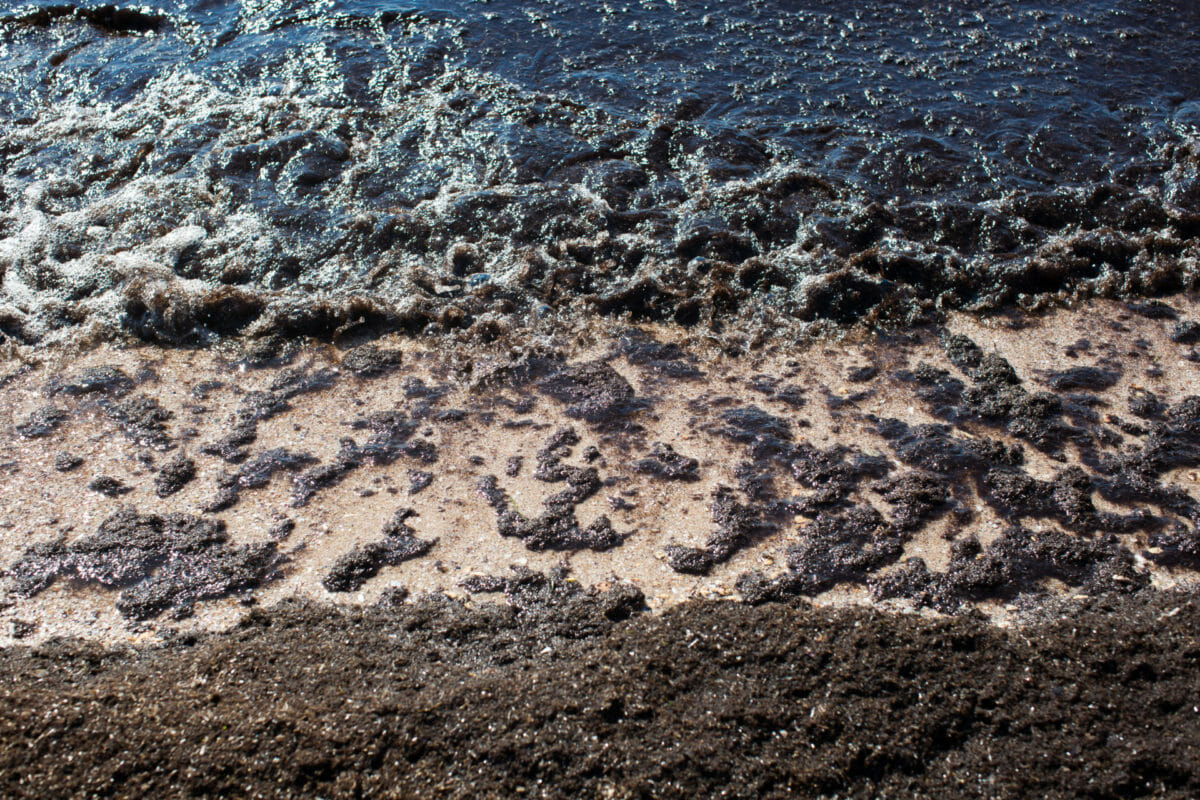 On 16 June levels of bacterial pollution in the newly designated bathing water at Lower Largo were similarly high. "Our testing indicated a human source was highly significant," Sepa told The Ferret.
Scottish Water is investigating local sewers and what might need to be done to reduce pollution. "We expect this to help drive improvements in future," said Sepa.
On 24 August faecal contamination at Seafield in Kirkcaldy was more than 20 times the safety limit for E Coli. According to Sepa, the "principal risks" came from overflowing sewers.
On the same day levels of E Coli at West Sands in St Andrews were similarly high, where the risks were from both sewer overflows and farms.
Pollution at Ettrick Bay 9-10 times safety limits on 2 August was due to "agricultural run-off" after heavy rainfall, Sepa suggested. On 16 August concentrations of intestinal enterococci at Broad Sands near North Berwick were 18 times the limit.
Clean beaches
Sepa's monitoring also showed that six bathing waters recorded very low levels of pollution. At Elie Harbour and Earlsferry in Fife improvement works have been carried out at sewage pumping stations.
At Kingsbarns in Fife during the summer sewage effluent is disinfected using ultraviolet light to improve water quality. At Montrose in Angus Sepa said the sewage works were "designed to ensure high water quality".
Other bathing waters in Highland and Argyll have stayed clean because population levels were low, sewers have not overflowed and farming has been less intense.
The Marine Conservation Society pointed out that sewage pollution was not just a problem in England and Wales. Sewage pollution has erupted into a major row south of the border, with reports that more than 100 beaches have been contaminated this summer.
"There is still much more that can be done to improve water quality at Scotland's bathing beaches, the value of which for relaxing has only increased in recent years," said the society's head of conservation in Scotland, Calum Duncan.
"It is therefore crucial we understand when and why samples fail, and if they arise from combined sewer overflows, where the sewer network is only meant to overflow into rivers and coastal waters after extremely heavy rain."
Duncan argued that targets should be set to cut discharges so they didn't impact bathing waters. He pointed out that only a tenth of Scotland's sewer overflows were checked for spills.
Scottish Water told The Ferret it had installed spillage meters at 354 of its 3,600 sewage overflows. It is planning to fit 1,000 new meters by the end of 2024 where the risks are the highest.
The Scottish Greens warned that there was "no room for complacency" on the pollution. "Our Victorian sewage systems show problems and need continued programmes of investment," said the party's environment spokesperson, Mark Ruskell MSP.
"There needs to be concerted capital investment to improve water quality and improve monitoring. Other measures such as a ban on wet wipes need the UK Government to step up and act jointly with the Scottish Government to deliver progress."
Working to cut sewage pollution
The Scottish Environment Protection Agency urged bathers to make an "informed choice" on when and where to swim. Regularly updated advice is available on the agency's website and on electronic signs at 29 beaches.
A Sepa spokesperson said: "The most common causes of water quality issues in Scotland are short term pollution following heavy rainfall which can cause sewer overflows, agricultural run-off from land, and surface water discharges from roads, car parks, and pavements etc. This means bacteria from dog fouling and from gulls can also be factors.
"Scotland's bathing water quality is the best it has been since 2015 when tighter standards first came into force. Sepa continues to work with partners to raise or maintain the state of bathing waters throughout the country for the benefit of the communities and visitors who use them."
Sepa has asked Scottish Water to install spill monitors on all the sewer overflows that discharge to designated bathing waters by December 2024. Data from the monitors will be used to help prioritise investment, Sepa said.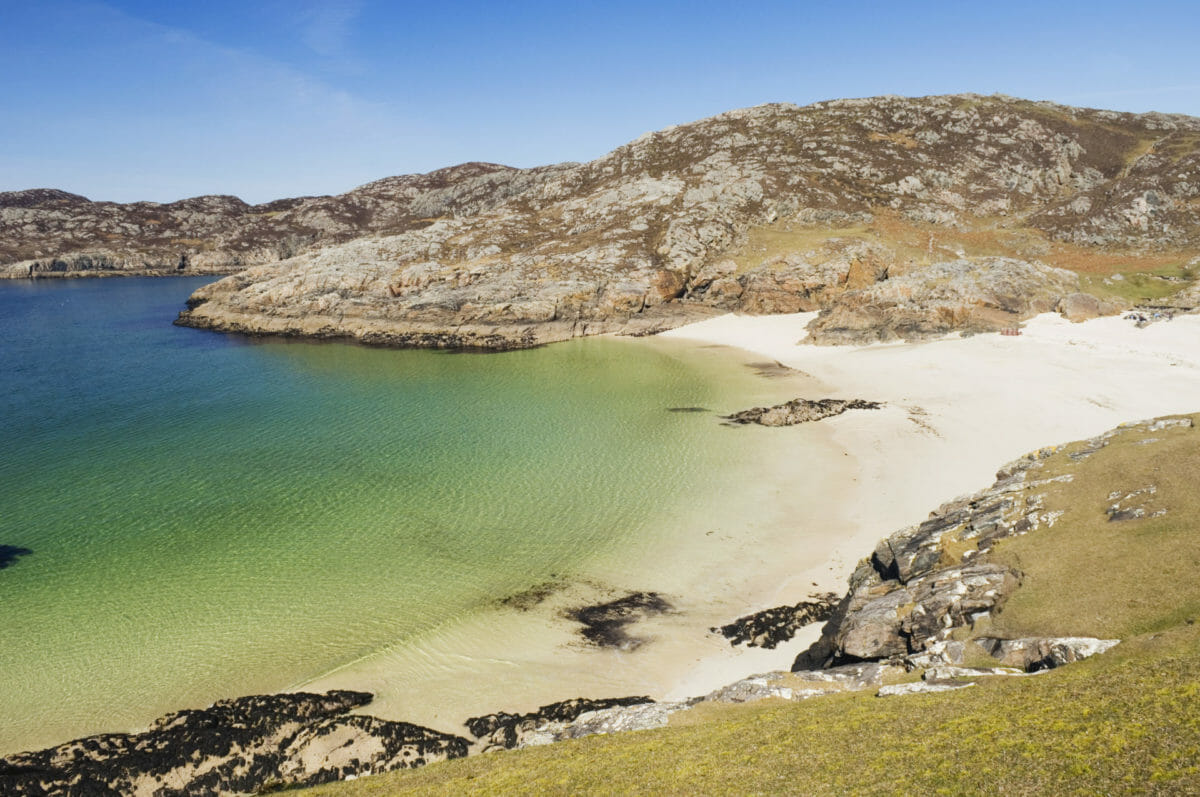 Scottish Water, which is a government company, pointed out that some sewers were designed to overflow in bad weather. It also highlighted other causes of pollution.
"During some of the intense summer storms that we have had, we expect combined sewer overflows to spill and bathing water performance to be at risk from these discharges and from other run-off," said the company's waste water manager, Andy Mortali.
"Climate change, and more variable and extreme weather, present a challenge but we will continue to work with partner organisations to improve bathing water quality where required."
Mortali urged people not to put the "wrong items" down toilets as these can cause blockages and spills. "We have no evidence that any of the high bathing water quality results recorded so far in 2022 are attributed to Scottish Water assets not performing," he added.
"We inspected all of our assets before this bathing season to ensure they would be working as intended and we reviewed asset performance through the season and investigated our assets whenever high results, meeting trigger levels, were recorded.
"We continue to do all we can to make sure our assets are performing as they should throughout the season. Interaction with the sewerage network is not the only risk to bathing water quality and, particularly during wet weather, run off from rural and agricultural land and urban areas is a significant risk to bathing water quality."
Map thanks to Petra Matijevic and Ally Tibbitt. Cover image thanks to iStock/L-Hamilton. This story was published in tandem with the Sunday National.