Researchers claim a dramatic drop in the number of HIV tests being done during the first lockdown – along with a failure to get testing back to pre-pandemic levels since – could endanger progress on tackling Glasgow's ongoing HIV outbreak.
The article by Scottish academics, published on 31 January, shows HIV testing in drug services across the country and prisons across Scotland fell more than 90 per cent from mid March to July in 2020, during the initial Covid-19 restrictions.
In 2015 a sharp rise in HIV diagnoses was noted among people who inject drugs with cases spreading rapidly – the first outbreak that Britain had seen since the 1980s.
Pre-pandemic figures showed there were 162 new diagnoses of HIV between the start of the current Glasgow outbreak in 2015 and December 2019. Figures suggested that by the end of 2019 it had not been contained.
NHS Greater Glasgow and Clyde says it responded with a raft of preventative measures. In February 2020 new HIV tests that provided results in minutes were rolled out in Glasgow to help tackle the worst outbreak of the infection in decades.
But new research has shown that a month later – as drug services closed their doors due to ongoing Covid-19 restrictions – HIV testing rates plummeted.
Though tests increased on average 12-13 per cent a week as restrictions lifted in July, researchers said the number remained below pre-pandemic levels.
The paper – published in the international journal of Drug and Alcohol Dependence – states that "significant gains made pre-Covid-19 in relation to increased HIV test uptake among PWID [persons who inject drugs] in response to the outbreak could be in danger of being reversed."
The impacts of the pandemic on transmission levels of HIV are therefore "uncertain" due to the reduced testing, they add.
But reduced access to needle exchanges and drug services could have resulted in a dangerous increase in sharing and reusing of needles, researchers claimed.
"Disruptions to the provision of harm reduction services, particularly drug treatment, could also have serious consequences for Scotland's ongoing drug-related death epidemic where rates are amongst the highest in the world," stated the article.

Dr Kirsten Trayner, of Glasgow Caledonian University sexual health and blood borne viruses research group and one of the study's authors, said: "During the first wave of Covid-19 some prevention services were significantly negatively impacted – particularly needle and syringe provision and blood-borne virus testing in drug services and prisons.

"Glasgow has been experiencing an HIV outbreak among people who inject drugs since 2015. HIV testing is one of the cornerstones of the public health response to the outbreak. Any disruption to HIV testing could impact the ability to detect new infections early and break potential transmission chains."

She said while testing levels had increased within six months, the ongoing social distancing restrictions – which meant reduced face-to-face contact with people who inject drugs – continued to be a barrier to testing despite "huge efforts" on the ground to address the issue.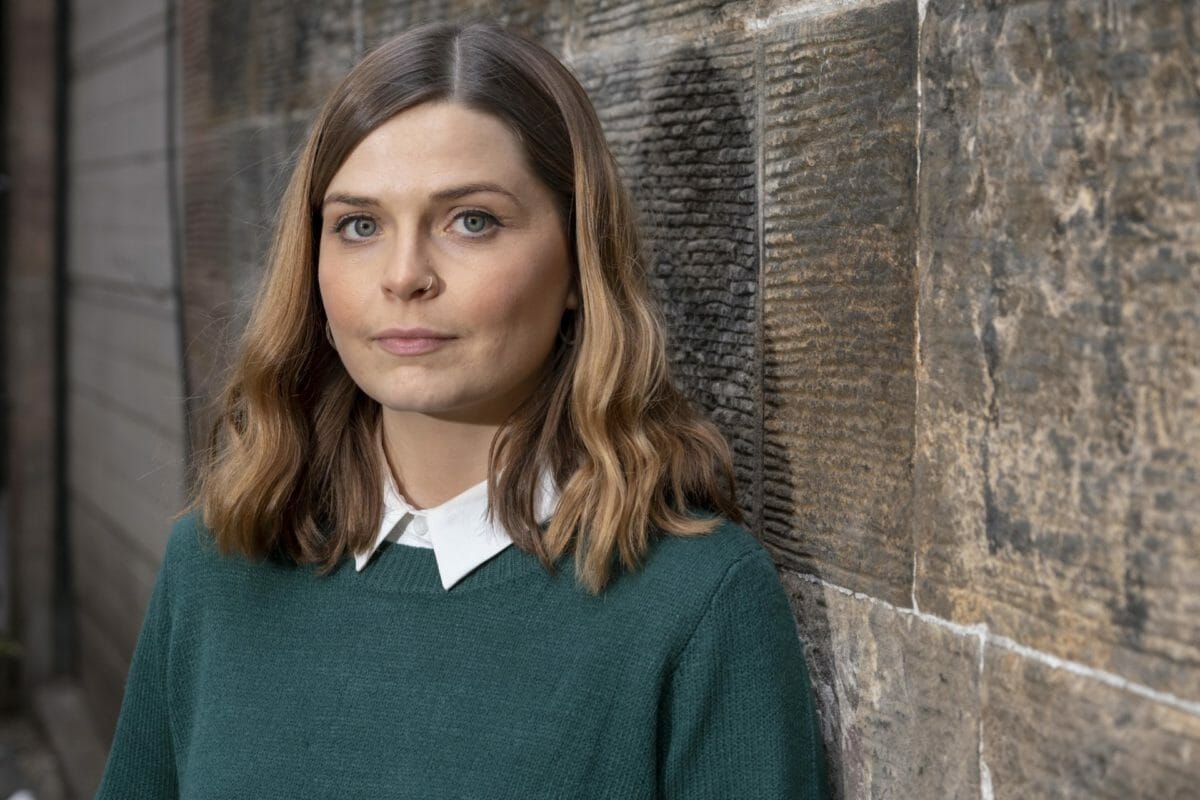 In September 2020 the WAND initiative – which combines wound care from injecting with assessment of injecting risk, Naloxone provision [to reserve opioid overdoses] and dried blood testing – was introduced in Glasgow.
People are given financial incentives to get involved with the programme – which aims to up levels of testing for HIV and other blood borne viruses like Hep C – every three months.
"Drug treatment, delivered alongside needle and syringe provision blood borne virus (BBV) testing and HIV treatment, is fundamental to preventing HIV transmission among people who inject drugs," Trayner added.
"Efforts to maintain and enhance drug treatment provision during the pandemic are therefore critical to controlling the outbreak and other drug-related harms including Scotland's drug-related death epidemic."

According to the latest annual figures 1,339 people died of drug overdoses in 2020.

The Scottish Government has said it aims to eliminate HIV by 2030.

Charities and academics raised concerns when the city's busiest needle exchange, in Central Station, was closed in September of 2019. It was replaced by an NHS van, but some warned it was "less discrete" meaning not everyone would access it.
A Scottish Government spokesperson acknowledged that Covid-19 made sexual health and blood borne virus testing "more challenging".
"Last year we published Reset and Rebuild which set out a number of actions to help services recover, including a commitment to continue to fund a pilot of home HIV testing for a further year," they added.
"Work is also well underway to develop a plan to eliminate HIV transmission in Scotland by 2030, which we expect to publish in the autumn. A testing strategy that takes into account the challenges and learning from the pandemic will be integral to this."

A spokeperson for NHS Greater Glasgow and Clyde said many of its services were effected when it moved into Covid-19 "contingency planning".

"This impacted the blood borne virus (BBV) testing programme which resulted in a reduction in the amount of testing," they added.

Testing remained available at a number of services, including its run its a mobile injection equipment provision – or needle exchange – van and postal testing kits.
"However, as we recover from COVID-19, scaling up BBV testing back to pre-pandemic levels is one of our top priorities," they said.
Photo Credit: Peter Devlin