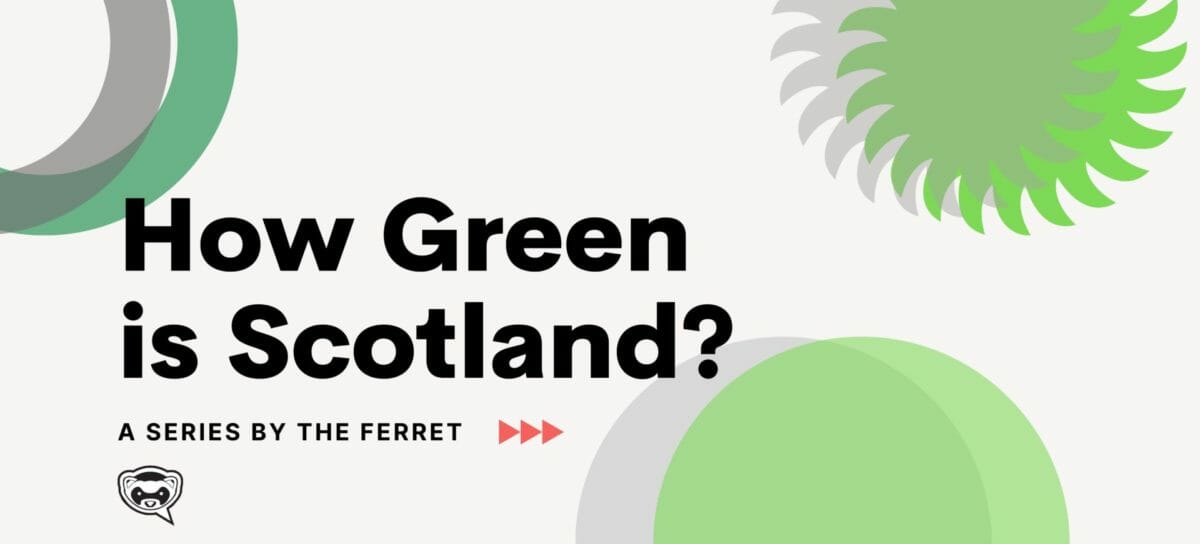 The Scottish Government must take "radical action" on green job creation and ending fuel poverty if it is to achieve a Just Transition to net-zero carbon emissions, The Ferret has been told.
The Scottish low carbon economy provided 21,400 jobs in 2019, the most recent data available, a nearly five per cent decrease from 2018. It was also fewer than the 22,800 roles provided by the sector in 2015.
Trade unionists said this was only a "fraction of the green jobs promised" by the Scottish Government. They argued that a "large scale public intervention" was needed to ensure that the move to net-zero benefits workers.
Meanwhile, 613,000 Scottish households were in fuel poverty in 2019 with 311,000 of these considered to be extremely fuel poor.
The figures show a slight drop in overall fuel poverty from 2018, but the number remains higher than it was in 2017. The amount of homes in extreme fuel poverty increased by 1.1 per cent between 2018 and 2019.
Energy campaigners are concerned that "unprecedented" rises in energy costs could see another 100,000 households plunged into fuel poverty this year. The situation would be exacerbated by the UK Government's removal of the universal credit uplift and the ending of furlough, they said.
In response, the Scottish Government said it was working to ensure that actions to decarbonise heat tackled social inequalities. The government wanted to "deliver a green recovery that delivers more for all of Scotland", a spokesperson added.
The concept of just transition was developed by the trade union movement to describe the need to protect workers and communities during the shift to net-zero.
In 2018 the Scottish Government set up a Just Transition Commission – which includes trade unions, business and third sector voices – to "ensure that Scotland's journey to net-zero is fair for everyone".
Holyrood has pledged to slash rates of fuel poverty to no more than five per cent of households by 2040. No more than one per cent of homes are expected to be extremely fuel poor by the same date.
The total number of fuel poor households decreased by 4.4 per cent between 2012 and 2019. If fuel poverty continues to reduce at its current annual rate, then it will affect more than five in one hundred households until at least 2049.
The Scottish Trades Union Congress (STUC) published a report in April which estimated that the country's low carbon economy could support as many as 367,000 jobs, if the right policies are adopted.
It argued that the current downwards trajectory of green employment could mean job creation is capped at 131,000 new roles, however.
General secretary of the STUC, Roz Foyer, told The Ferret that as it stands Scotland is "not on track to achieve a just transition".
"Central to our response must be radical action to decrease domestic emissions in heat and transport and the development of new technologies in energy and manufacturing," Foyer said.
"What we need is large scale public intervention that will ensure that the move to Net Zero will benefit workers."
Frazer Scott, chief executive of Energy Action Scotland, said that this year's rise in energy costs will have "a devastating impact on households across Scotland".
He added: "Pre-pandemic, a quarter of households in Scotland, over 600,000, were struggling with their energy costs.
"We estimate that this is set to rise by over 100,000 as the universal credit uplift is removed, furlough has ended, and more people are spending time at home.
"The impact of this will undermine the health and wellbeing of many people and put pressure on the NHS."
A Scottish Government spokesperson said: "There are many definitions of green jobs and we are currently reviewing how we best capture these in Scotland. We are taking action to deliver a green recovery that delivers more for all of Scotland."
They claimed the recently published Heat in Buildings Strategy, details the "bold steps" it is taking to reduce emissions from our homes and buildings.
"It sets out the guiding principles that will ensure our actions to decarbonise heat serve to tackle social inequalities," they added. The UK Government has yet to produce an equivalent plan.
How Green is Scotland? is a week-long series for The Herald by The Ferret, an award-winning investigative journalism platform in Scotland. It is an editorially independent, not for profit co-operative run by its journalists and members.

You can join for £3 a month.
Photo Credit: iStock/RossHelen