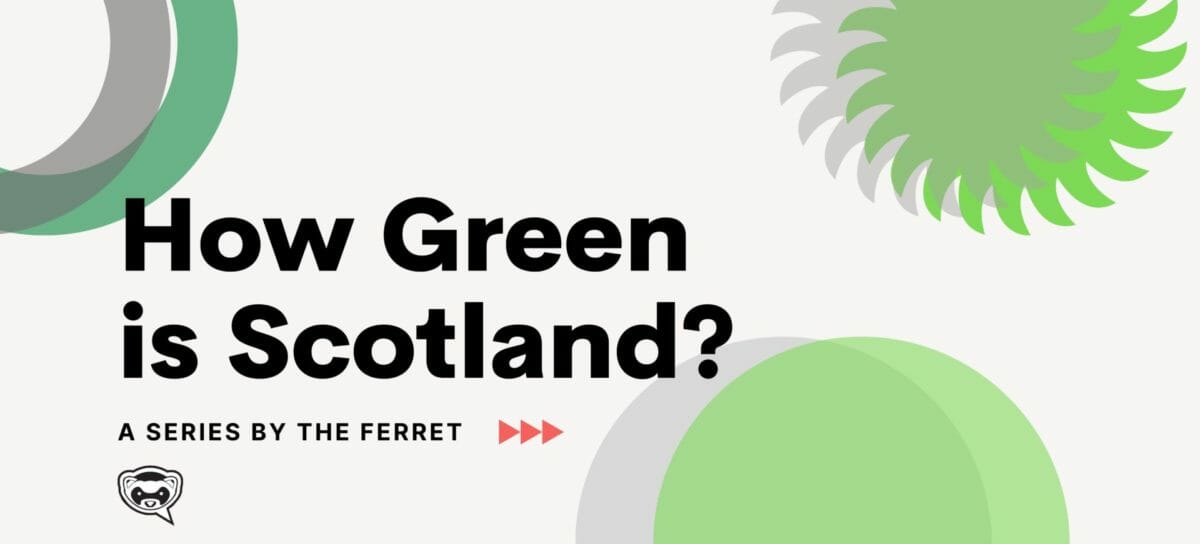 Nearly 50 sites run by Scottish Water including sewage and wastewater treatment are "poor", "very poor" or "at risk", according to Scotland's environmental watchdog.
Almost all these "unsatisfactory" sites are considered to be among Scotland's critical national infrastructure – operations deemed essential for the state to deliver vital public services.
Campaigners warn that leaks put Scotland's waters at risk of becoming an "open sewer".
The Ferret revealed in July that sewage spilled into Scotland's rivers, lochs and seas at least 12,000 times in one year – a figure likely to be much higher. Scottish Water has faced criticism over spills, which increased by 40 per cent over the last five years, an August BBC investigation found.
In the Scottish Environment Protection Agency's (Sepa) 2019 draft compliance assessments – the latest available – Orkney's Lunnon Quarry and the sewage treatment works in Falkirk were the worst-rated Scottish Water sites.
Both were rated "very poor", with the former deemed "unsatisfactory" four years in a row.
Orkney was also home to the worst performing Scottish Water sites in Sepa's "poor" category. Big Breck Quarry at Twatt – a village on Orkney's mainland – the Orphir Community School and the Sanday Drying Beds were all deemed unsatisfactory for four consecutive years.
Also poorly performing were sewerage networks in Shotts, North Lanarkshire and Bo'ness, near Falkirk.
Comments from Sepa officers in 2018 assessments reveal Scottish Water failed to monitor Lunnon, Big Breck and Sanday, appoint "technically competent" people, and make promised upgrades.
The water supplier failed to remove waste from Lunnon and Big Breck, and kept waste it was not permitted to store at Sanday. Sepa found "continuous gross and significant [water] sample failures" at Orphir, while "sewage related debris" spilled onto a beach near Bo'ness.
Scottish Water told The Ferret it was working with Sepa to improve Orphir's wastewater treatment by 2022-23.
Although deemed low risk, factors like the "disposal of water treatment sludge" at Lunnon, Big Breck and Sanday were "driving the need for improvement projects," a spokesperson said. A new strategy was in place in Orkney to manage sludge.
Improvements in Bo'ness "to help reduce impacts from sewage related debris" would be part of Scottish Water's new investment proposals, while monitoring and clearing was ongoing in Shotts.
A "range of actions" were taken to improve Falkirk's site after sewage reached one unnamed watercourse, the spokesperson added.
Climate change boosts sewage spill risk
The 49 unsatisfactory Scottish Water sites made up just six per cent of its 770 total, The Ferret's analysis of Sepa's leaked 2019 draft assessments shows. Some 52 per cent were rated "excellent" or "good" while 41 per cent were not assessed at all.
Scottish Water sites rated by Sepa in 2019
Excellent
361
46.88%
Good
41
5.32%
Broadly Compliant
1
0.13%
At Risk
7
0.91%
Poor
40
5.19%
Very Poor
2
0.26%
Not Assessed
318
41.30%
Total:
770
Sepa said it assesses poorly performing sites more frequently than others, but would not comment on or confirm the data, which it stressed was stolen and leaked during a December cyber attack. The data was "illegally published by likely international serious and organised criminals," it said.
Asked about sewage spills, Sepa said it continually regulates sewer networks and leaks from combined sewage overflows (CSOs), particularly those deemed unsatisfactory.
CSOs are pipes which allow rainwater and untreated sewage to be released into waterways during heavy rainfall, reducing the risk of sewage backing up in homes and businesses.
"Climate change is leading to an increased frequency of high-intensity rainfall events and there is a risk that the number of unsatisfactory sewer overflows may progressively increase," said a Sepa spokesperson.
"We are working with local councils and Scottish Water to take a radical new approach to… reduce flood risk and minimise sewer overflow spills."
Scottish Water declined to comment on the leaked Sepa figures, but stressed it continually invests in and improves its infrastructure.
A spokesperson put the estimated cost of improving all unsatisfactory CSOs at at least £650m "given the pressure of climate change and population growth", with £150m earmarked recently.
Scottish Water would also increase the number of CSOs it monitors – currently 350 of a 3,700 total – to "reduce unsatisfactory spills". New technology would soon allow for "early warning capability" and "improved real time control" to reduce flooding and pollution incidents, the spokesperson added.
How Green is Scotland? is a week-long series for The Herald by The Ferret, an award-winning investigative journalism platform in Scotland. It is an editorially independent, not-for-profit co-operative run by its journalists and members.

You can join for £3 a month.
Photo Credit: The Herald