The "naming and shaming" of the 75 salmon farms that have shot 180 seals around the Scottish coast over the last two years has prompted calls for a boycott by consumers and supermarkets.
The caged salmon industry, backed by the Scottish Government, fought to keep the identities of the individual fish farms and companies that killed seals secret. But they lost a fierce freedom of information battle with anti-fish farm campaigners.
So now Scottish Sea Farms, which supplies Lochmuir-branded salmon to Marks and Spencer, can be named as the company that has killed the most seals since 2013. And Shetland can be identified as the region with the largest death toll, responsible for almost half of all the seals shot by salmon farms in Scotland.
Where the seals were shot
Salmon farmers say they sometimes need to kill seals as a last resort to prevent them attacking nets and eating fish. Campaigners, however, argue that better nets and seal-scarers could eliminate the need for killing.
The Scottish Information Commissioner, Rosemary Agnew, previously ordered the Scottish Government to name seal-shooting salmon farms in 2012 and 2013. But in 2014 officials stopped publishing the information because of fears that farms could be targeted by protestors.
The Global Alliance Against Industrial Aquaculture (GAAIA) appealed to Agnew, who dismissed government concerns and in July again ordered the release of the information. The government has now complied, releasing 250 documents showing the number of seals reported shot by salmon farms from 2013 to January 2015.
Scottish salmon is dripping with the blood of dozens of seals

Don Staniford, GAAIA
According to GAAIA's analysis, this put Norwegian-owned Scottish Sea Farms, which shot 56 seals, at the top of the killing league. It was followed by Grieg Seafood Hjaltland, which shot 36, and the Scottish Salmon Company, which shot 29.
The individual farm with the record for killing the most seals was run by Grieg at East Voe Laxfirth in Shetland. It reported shooting 20 seals between February and July 2013, and four in May, July and August 2014.
Altogether 84 seals were reported shot by Shetland fish farms, approaching half of all those shot by farms across Scotland. A salmon farm operated by Scottish Sea Farms at Veantrow Bay, Shapinsay, Orkney reported killing seven seals in 2013, and six in 2014.
GAAIA is now writing to supermarkets urging a boycott of seal-shooting salmon farms, and to the US Department of Commerce suggesting a ban on imports, as well as threatening protests. "Scottish salmon is dripping with the blood of dozens of seals," said GAAIA director, Don Staniford.
He claimed that that many of the seal carcasses were not recovered or collected for analysis. "The gory image of zombie seal corpses stagnating with gaping bullet wounds is hardly an appealing advert for tourism in Scotland," he declared.
GAAIA was backed by animal welfare groups. "When you buy Scottish salmon you pay for bullets to shoot seals," said John Robins from the Save Our Seals Fund.
Shooting seals was cheaper than installing nets to deter them, he argued. "Our government must close every salmon farm which refuses to use seal exclusion nets."
Libby Anderson, policy consultant to OneKind, pointed out that some fish farming companies had managed to reduce their seal culls. "Anyone who buys salmon should refuse to pay for fish reared or trapped at the cost of seals' lives," she said.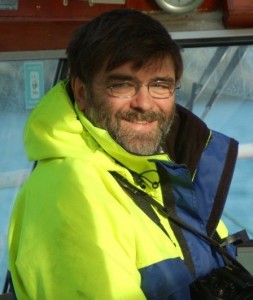 Dr Jonathan Wills, a Shetland councillor who runs a local wildlife-watching business, attacked multinational companies for "battery farming salmon". Naming those that killed seals enabled the public to avoid buying their salmon, he said.
Scottish Sea Farms declined to comment. But Marks and Spencer, which sells the company's salmon, stressed it had no wish to see any marine life harmed.
"We have led the industry on this issue and invested time and money to avoid this happening," said a spokeswoman for the retailer. "The Royal Society for the Prevention of Cruelty to Animals (RSPCA) supports our approach, and is equally concerned about the welfare of farmed salmon."
The RSPCA argued that seal attacks on farmed salmon were a "sad reality" that could cause fish a great deal of suffering. "The RSPCA doesn't want any seals to be shot but sadly there are occasions when there may be no other option," it said.
According to Scott Landsburgh, chief executive of the Scottish Salmon Producers' Organisation, the number of seals shot by salmon farmers was falling year on year, and was fewer than those shot by salmon netters and river fisheries. The 80 seals shot by salmon farms in 2014 were from a total population of 148,000, he said.
He added: "The Scottish Government licenses fishermen, netting stations and fish farmers to shoot seals to protect fish in the event that other methods to deter them are unsuccessful.
A very small number of seals can be persistent killers, resulting in the slow and painful deaths of thousands of fish

Scott Landsburgh, SSPO
Grieg Seafood in Shetland stressed that the number of seals it had shot had dropped significantly since 2013 because it was installing extra, stronger nets to protect the salmon. "By autumn 2016, all our sites will be fully protected by anti-predator nets," said the company's regional director, Sigurd Pettersen.
The Scottish Salmon Company, which operates more than 40 sites around the west coast, said it applied "rigorous measures" to deter seal attacks. "The action highlighted was taken as a last resort under a government licence over a two year period, when rogue seals persistently interfered with the integrity of the nets," added a company spokesman.
According to the Scottish Government, the number of seals shot by salmon farms had decreased 66 per cent between 2011 and 2014 . "All fish farms which have applied for a seal licence already employ at least one, and many a range of, non-lethal alternatives, with shooting to be used only as a last resort," said a spokeswoman.
A version of this story was first published in the Sunday Herald on 30 August 2015.
Map and chart by Ally Tibbitt, based on data supplied by GAAIA and Scotland's Aquaculture.
Cover image: Nigel Smith/Don Staniford