"The things I've seen…" Laura – script gripped in one hand, her other on her hip – delivers her line with convincing knowingness.
That her performance has such authority should be no surprise. It's drama night at Simon Community Scotland's We See You project, and she and other participants taking part in this rehearsed reading of their play, about the homeless hotel system in the city, have got plenty of experience to draw on. 
This seven-day-a week, out-of-hours Simon Community service launched last summer, aimed at keeping homeless people using drugs and based in Glasgow's city centre, safe from harm. 
People here include those most at risk in Scotland's drug death emergency, many of them using multiple substances at often dangerous levels including benzodiazepines, heroin and crack cocaine. The majority are also accommodated in the city centre's homeless hotels for months on end where there are lots of rules but not much in terms of facilities or support.
In the last year almost 300 people have been welcomed through the doors, almost all at risk of dying from a drug overdose on any given day, according to workers. 
But none have died – they are all still here to tell the tale.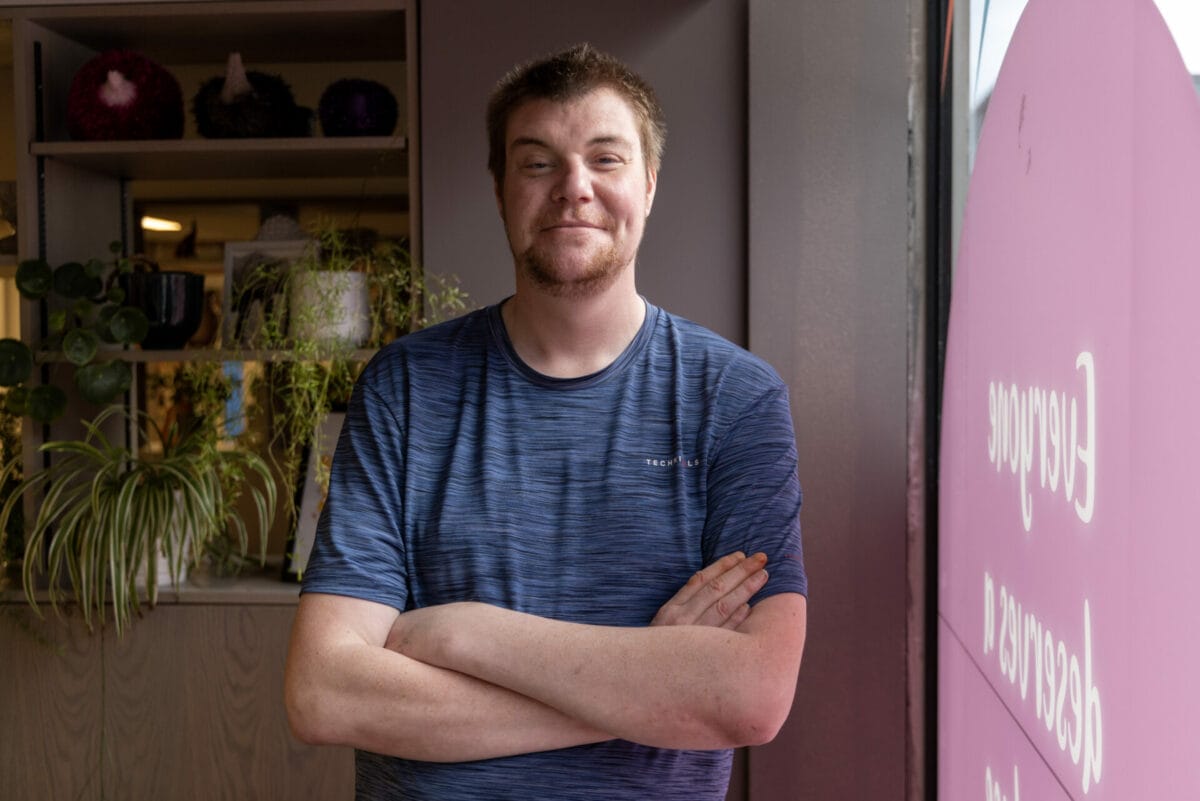 Such is the success of the We See You project – open five evenings from 5.30 to 8pm and during the day on Saturday and Sunday – the charity is now planning to launch in Edinburgh in coming months.
In recent years, the number of people dying from preventable drug overdoses has been heralded as 'Scotland's shame'.  In 2020 a record-breaking 1,339 people died across Scotland with the number falling marginally to 1,330 in 2021.
But this year there's finally been a shift –  the number of deaths has fallen for the first time in nine years to 1,051, the lowest number since 2017 and the highest decrease on record. 
Analysis by the National Records of Scotland, which published its latest report on 22 August, found Greater Glasgow and Clyde health board had the highest rate of drug misuse deaths with 34 deaths per 100,000 people over the period 2018-2022. The death rate in Glasgow City was higher in 2022 than the rate in Dundee, which was previously tagged drug death capital of Europe.
But though the reduction in deaths is welcome, there's widespread agreement it's still unacceptably high. Scotland still holds the unenviable title as the country with the highest rate of drug deaths both in the UK and across Europe.
Over toasted sandwiches and a cup of tea, Owen – who has been coming to the We See You group from the start – tells me what it's like to be a compulsive drug user in the city centre.
"Everywhere you go in the town there's someone offering you something," he explains. "Valium, smack, cocaine…every drug you can think of, every corner you go past. You never get left alone anywhere in the town." Coming here, he says, gives people a safe place to go.
Owen has a long past with drugs that includes heroin use, treatment with methadone and then swapping to street Valium (or benzodiazepines) and cocaine. "At one point I was taking 100 of those street valium a day," he says. He was also smoking crack pipes, buying more until he had no money left, unable to stop. "Money's a trigger for me," he says.
He's never overdosed. "I don't know how," he admits. "But people around me have taken overdoses hundreds of times. I've had to use Naloxone [which reverses opioid overdoses] on people and I've also lost a lot of pals to overdoses."
The worst loss, he says, was that of his brother two years ago. It inspired him to start trying to change things. "It's been working," he says. "But I keep on slipping."

Here, he tries to be honest about his drug use, knowing people at We See You know what he's up against and have his back — and that's been helping. When we speak, he's just been booked into the Drug Crisis Centre tomorrow morning to get a bit of a break by detoxing, help to deal with his bereavement and support to understand what's driving his drug use.

Right now though, it's time for the group to get started. Drama facilitator Georgia calls everyone to form a circle and starts a stretching routine. "Let your arms flop…and stretch up tall," she instructs them, shouting encouragement at regular intervals. "That's it. Well done." "I think I just pulled a hamstring," someone moans.
Scripts written by the group at an earlier session  – working title, Hotel Casablanca – are passed out and Laura takes centre stage as Aggie, a cleaner in one of the city's homeless hotels. Laura, who has also stayed at hotels like this herself, is quickly immersed in her character, telling the story of a woman called Pauline, found dead during a welfare check at the hotel where she works. 
Most people at this session know someone who's died over the last year due to a drug overdose, including in the hotels they've been living in. In November 2022 a freedom of information request showed that 23 people had died in three Glasgow homeless hotels since March 2020.
But it's not just a Glasgow issue. In Edinburgh 40 people died while homeless in 2022 – and statistics suggest about half of those deaths would be due to drug overdoses. In Dundee the city's Soapwork Lane hostel closed in 2020 following concerns about deaths there. 
Observing the performance is Jim Thomson, the group's coordinator. A decade ago he too was homeless and using drugs but he's been supporting others in the city centre for eight years now and can't count the number of people he's lost.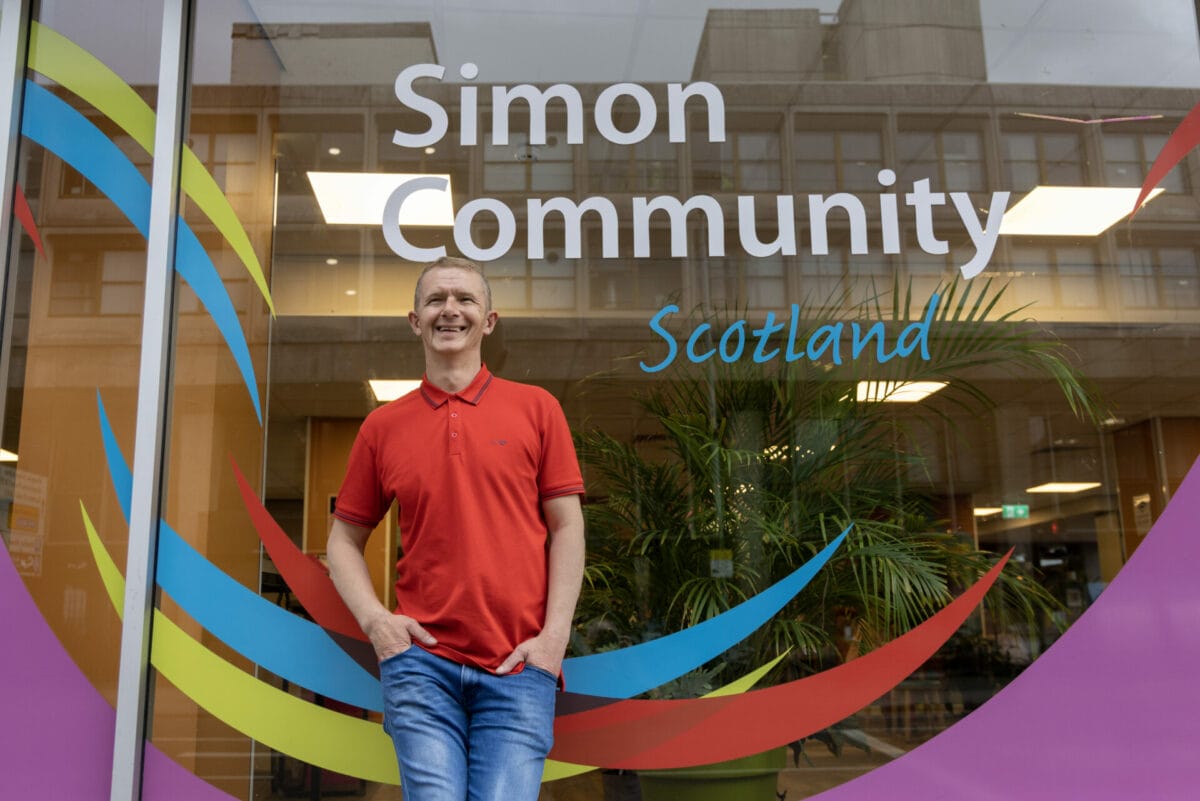 Being street homeless is inherently risky, he says. But so too is being placed in an unsuitable homeless hotel where you are told you are not allowed anyone else in your room at a time when people using drugs are advised it's safer not to use alone.

Jim says the marginalised people he works with just don't get enough support. "That's what the We See You project is about," he says. "Most of the support that is there doesn't meet people's needs," he adds.
Some of those needs are simple. "Just someone to talk to," he says. "I know what it feels like to be alone in your room, stuck in your own head with all that stuff that you've carried with you your whole life.
"The only way you can get through it is to get to a place where you can't feel anything and that's with taking a copious amount of drugs. One way or another you're putting yourself at risk of death. And I know for me, personally, that was alright – that would have got me away from everything."

He's relieved that the number of deaths is coming down, but he insists that is not enough. It's those left behind we have to worry about, he says, "those waking up to find someone in the room next door has died of a drug overdose and left wondering if they will be next. People are scared."
Reading the part of Tam – the grieving partner of the woman found dead in her hotel room – is Ryan, who has been in-and-out of  homelessness for about 15 years. Now 37-years-old, he previously stayed in the Rennie MacIntosh where "nine times out of ten people are in chaos". "Best thing to do is go in and lock your door," he says. "Don't get caught up in the madness." 
He was moved after a suicide attempt, triggered when he lost both his parents in the course of ten months. "It helps coming down here every night and meeting other people that are in the same boat as yourself," he says. "Better than sitting in a room staring at four walls, taking drugs or drinking."
Better mental health support is needed, he says. He's also worried that reports of rough sleeping rises in both Edinburgh and Glasgow will see both drug and alcohol deaths creep back up.
"There's no money in the pot so it feels like we're screwed," he shrugs. "But the MPs, the Scottish Government, the council… they need to get their fingers out. People are going back to their big, fancy houses and there's people lying out in the street. I just don't get that."

So what have politicians and authorities been doing? In January 2021 Nicola Sturgeon launched the National Mission on drugs with £250m pledged over five years.

Standards about what treatment services are expected to deliver were launched a few months later. But two years on they are very far from being fully implemented. And while funding for residential rehabilitation beds was increased, there are still widespread reports of people struggling to get access.
Investment in drug services
Justina Murray, chief executive of Scottish Families Affected by Drugs, says despite the reductions in deaths, things often don't feel that different for families struggling to support loved ones. 
The same issues, she says, crop up in every Scottish town and city with many rural areas in particular struggling due to a lack of investment.
"Most of the money has gone into statutory, NHS-led treatment services," Justina says. "But those services seem to have high staff turnover and high staff vacancy rates, making it really difficult [both] for the people left working there and also individuals trying to develop trusting relationships with their workers."

"There has been far less investment in models of relationship-based, holistic and person-centred support, such as those offered by the Simon Community and other third sector organisations." These, she says, are more likely to be the ones they would choose.
Drugs and mental health charity We Are With You – which runs services across Scotland – also believes more needs done. Policy manager Graeme Callander adds: "We must always remember that these deaths are not inevitable. 
"We know that people are using these drugs because of underlying trauma and mental health issues – they are looking for a way to numb painful feelings. We need to ensure that people feel able to ask for help and that, when they do, help is immediately and easily available."

Less than 40 percent of people using drugs are currently accessing treatment like opioid replacement therapy according to Kirsten Horsburgh, chief executive of Scottish Drugs Forum, who says improving that access must be a focus.

But she also notes that top down services just don't work. "People need to be empowered to address the issues they want and need to address – and not necessarily the priorities others may have for them, no matter how well intentioned," she says.

"Isolation is a significant problem. So a place where people are safe and in the company of people with whom they can feel safe is often a key priority."
Back at the Simon Community the play rehearsal is coming to a close with Ryan/Tam coming to terms with the loss of his partner."I'm doing all I can to hold it together," he reads. It's hard to know where art and life meet here.
To Jim Thomson, supporting people like Ryan, Owen and Laura "just isn't rocket science". It's just about believing in people and getting alongside them.
Right before he took steps to change his life, he says, "the drugs stopped working". "At the end, it didn't matter how much I took," he remembers. "I still felt a pain that was never dulled. And I see that in the people I work with today and that's what hurts me."
What dulled that pain in the end was something different. "It was people coming around me, treating me as a person and not just a problem. At the We See You Project we let people know that they are valued and that's what matters. They are more than numbers to us."

Images by Robert Perry.

This article is part of our Mind the Health Gap project, funded by the European Journalism Centre, through the Solutions Journalism Accelerator – a fund supported by the Bill & Melinda Gates Foundation.