Two oil and gas sites which already pump out more climate pollution than anywhere else in Scotland saw their emissions increase further in 2022.
Climate polluting carbon dioxide (CO2) emissions from the Ineos Grangemouth oil refinery surged by nearly a third last year, while SSE's Peterhead power station saw a 20 per cent increase in CO2 releases.
Grangemouth and Peterhead are already Scotland's two most polluting sites and were among 30 industrial facilities whose annual contribution to the climate crisis grew last year.
Overall, Scottish industrial sites collectively released 400,000 tonnes more CO2 in 2022 than 2021.
The Scottish Environment Protection Agency (Sepa) blamed the rise on a "bounce back" in production levels after Covid-19 restrictions were eased. It pointed out that industrial emissions had reduced by seven per cent since 2019 – the last full year before the pandemic.
But campaigners claimed the sites were going in "the wrong direction" on climate change and said the figures undermined claims that Scotland would "build back greener" after the pandemic.
The findings come from analysis of Sepa's Scottish Pollutant Release Inventory, which monitors air pollutants at 1,287 industrial sites across the country.
Fossil fuels and incinerators
The Ferret has been reporting on Scotland's top 20 polluting sites – which were previously dubbed the "rogue's gallery" – for a number of years. These 20 sites produced 80 per cent of all the emissions from industry in Scotland in 2022.
SSE's Peterhead gas power station retains its status as Scotland's single dirtiest industrial site, emitting over 1.3 million tonnes of CO2 last year.
As well as the increase in CO2 pollution at the site, Peterhead also emitted 20 per cent more methane in 2022 than 2021. Both methane and CO2 are greenhouse gases which cause global warming, but methane is considered to be 25 times more potent.
SSE is planning to replace the existing plant at Peterhead with a new one equipped with carbon capture and storage technology to cancel out most of its climate impact. But, as reported by The Ferret earlier this year, there are concerns that both the existing and new plants could run side by side, risking an increase in climate pollution.
The combined carbon footprint of the five facilities owned by Ineos at Grangemouth is more than double that produced at Peterhead.
CO2 emissions at the petrochemical giant's Grangemouth oil refinery increased by 250,000 tonnes last year. There was also a 20 per cent rise in methane pollution from the Ineos chemical plant in the town.
Other sites where big rises in pollution were recorded included the William Grant whisky distillery in Girvan, South Ayrshire, Shell's St. Fergus gas terminal in Aberdeenshire, and RWE's Markinch biomass plant in Fife.
The Baldovie waste incinerator near Dundee saw its emissions nearly double between 2021 and 2022. MVV – the German firm which owns Baldovie – said pollution had risen because the amount of waste it burned doubled in 2022 with the permission of Dundee City Council and Sepa.
A large increase was also observed at Viridor's Glasgow Recycling and Renewable Energy Centre in Polmadie, in the city's south side. Its CO2 emissions increased by a third, to over 100,000 thousand tonnes in 2022.
Both Baldovie and Polmadie are 'waste-to-energy' plants, meaning incinerated waste is used to generate electricity or for heat. The companies who operate the plants argue this makes them low carbon because waste would otherwise create emissions at landfill sites and not be used for energy.
However, green groups are concerned that burning waste for energy could reduce recycling rates by creating demand for waste as an energy source.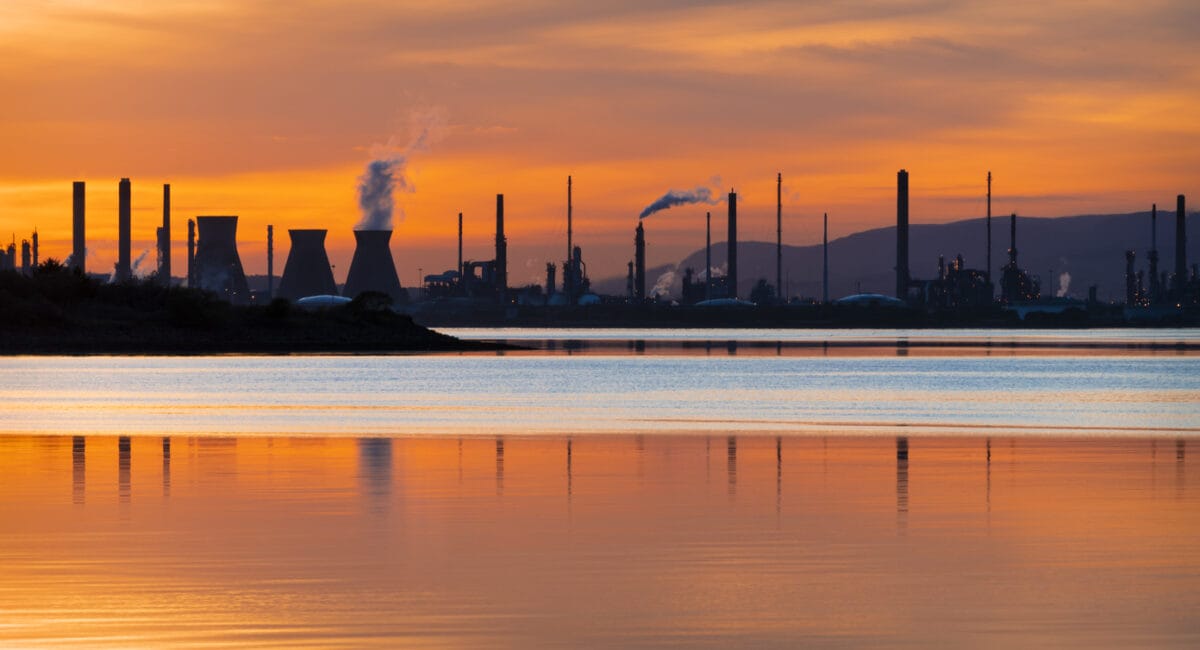 'Usual suspects'
Shlomo Dowen, the national coordinator for the UK Without Incineration Network, told The Ferret incinerators are taking Scotland in "the wrong direction" on climate change.
"More incineration means more pollution," Dowen argued. "There is an urgent need for the Scottish Government to exercise their power to stop Sepa from issuing any new environmental permits for waste incinerators anywhere in Scotland."
Friends of the Earth Scotland's climate campaigner, Alex Lee, claimed regulators and the government are allowing "repeat climate offenders" to keep on polluting with "impunity".
They added: "Peterhead once again tops this list of the usual suspects by being the worst climate polluter in the country. It beggars belief that the Scottish Government is considering allowing SSE to expand their polluting activities with an additional gas-fired power station.
Lee said it was "high time" for the government to "set a clear direction of travel" and ensure companies like SSE and Ineos are "ramping up efforts to transition away from these high-carbon industries.
Their views were echoed by the Scottish Greens MSP, Mark Ruskell, who called on the operators of industrial sites with rising emissions to "take their environmental responsibilities seriously".
"Some of them are run by huge companies, who should be investing in green change that is led by workers and embraces their skills," Ruskell said.
"What this list of polluters underlines is the urgent need for a shift away from fossil fuels and to a fair and just transition with workers and communities at its heart."
The owners of all the sites named in this story have been asked to comment.
A spokesperson for SSE said Peterhead was "critical" to Scotland's electricity system and provides "vital backup when the wind doesn't blow and the sun doesn't shine".
"As anticipated, we saw a rise in electricity demand as the country exited Covid-19, which led to a subsequent rise in emissions.
"We are fully committed to decarbonising Peterhead, which is why we continue to develop a new power station equipped with carbon capture technology which would effectively replace the existing plant and capture more than 90 per cent of emissions."
A spokesperson for the owners of the Baldovie incinerator, MVV, said: "MVV took over operation of the existing DERL Energy from Waste (EfW) facility in 2017, under a contract with Dundee City and Angus councils.
"We have since constructed, commissioned and now operate a new EfW Combined Heat and Power (CHP) facility adjacent to that existing site."
They said these two sites now operate "in parallel", meaning that there has been a subsequent doubling of emissions at Baldovie.
An RWE spokesperson said its biomass plant is "fuelled by recovered waste wood and plays a role in decarbonising the energy sector". They pointed out that biomass is recognised by the UK Government as a "carbon neutral fuel" and emissions at the site rose due to increased generation last year.
Viridor, which owns the Polmadie incinerator, said the facility "helps reduce the climate impact of waste treatment". "The increased CO2 emissions reflect a concerted effort to treat waste more efficiently, diverting 90 per cent of green bin residual waste from landfill," a spokesperson claimed.
David Pirie, an executive director at Sepa, said meeting Scotland's climate targets will require a "collective effort from all sectors".
"As Scotland's environmental regulator, Sepa's firm focus remains on ensuring Scottish businesses are compliant with permit conditions designed to protect the environment and support innovation," Pirie said.
"We've all got a role to play in tackling climate change and the continued reduction of greenhouse gas emissions from Scottish businesses is vital in helping our country reach net zero."
Image: Peterhead power station. Credit: James Allan