Private finance schemes embraced by successive governments have left Scottish taxpayers having to foot a £40 billion bill to build schools, hospitals, roads and other public projects worth £9 billion, according to Scotland's spending watchdog.
In a damning new report, Audit Scotland warns that the Scottish Government's reformed private finance scheme for future public infrastructure has a "greater risk of project losses". Ministers are forecast to borrow an additional £5.5 billion from private lenders over the next six years, it says.
Central and local governments may have underestimated costs, overestimated savings and failed to limit the profits being made by private companies, the report concludes.
The costs of private finance schemes are "significant", interest rates are higher than public borrowing and companies are selling off projects without being monitored, it adds. A "lack of transparency" means it is difficult to tell whether schemes are providing value for money.
Experts and politicians welcomed the report, and demanded that private financial "rip-offs" had to end. The Scottish Government stressed the benefits that the schemes had brought.
Audit Scotland announced an inquiry into whether private finance schemes were value for money in December 2016 following a joint investigation by The Ferret and the Guardian. We reported that the schemes had punched a £932 million hole in the Scottish Government's budget.
Over the last three decades UK and Scottish governments have used a series of different private finance schemes to build public facilities without increasing public sector borrowing. The first was the private finance initiative (PFI), introduced by the UK government in 1990.
In a bid to curb excessive private profits, the Scottish Government replaced PFI in 2005 with "non-profit distributing" (NPD) schemes, and in 2008 set up its own private company to run them, the Scottish Futures Trust. Five regional "hub companies" were added between 2010 and 2012.
In May 2019, after accounting problems were highlighted by the European Commission, the Scottish Government scrapped NPD and hub schemes. They have now been replaced by a proposed new mutual investment model (MIM) using private finance and a scheme to fund schools without private finance contracts.
Existing private finance projects in Scotland cover 136 contracts for schools, colleges, hospitals, health centres, roads, prisons and waste plants. That includes 80 PFI schemes, 41 hub schemes and 15 NPD schemes.
Audit Scotland has examined all these schemes and found them wanting. PFI has provided £5.7 billion worth of public assets, while NPD and hub contracts have provided £3.3 billion.
"This investment has come at a significant cost," concluded the watchdog's report.
"The Scottish public sector is contracted to pay a total of £40.1 billion in annual payments between 1998-99 and 2047-48 under current PFI, NPD and hub privately financed contracts. This is over four times the capital value of the assets developed."
The real cost of nine private finance schemes
| Project | Capital value | Total public sector payments |
| --- | --- | --- |
| Aberdeen Western Peripheral Route | £496m | £1,398m |
| City of Glasgow College | £193m | £603m |
| East Lothian community hospital | £70m | £174m |
| Moray schools | £44m | £172m |
| Wishaw, East Kilbride and Kilsyth health centres | £39m | £108m |
| William Mcllvanney Campus, Kilmarnock | £42m | £107m |
| Dalbeattie Learning Campus | £25m | £61m |
| NHS Orkney hospital and healthcare facilities | £64m | £57m |
| Inverurie and Foresterhill health project | £21m | £52m |
source: Audit Scotland
Audit Scotland warned that there could be worse problems with the new MIM scheme. It "exposes the public sector to a greater risk of project losses than NPD," said the report.
"The MIM retains elements of the NPD model but weakens public sector controls to allow additional investment to continue."
It added: "The financing costs associated with MIM are likely to be more expensive than alternative options for capital investment, such as capital grants, borrowing and some forms of innovative financing."
The report also cautioned that the Scottish Government's new investment model for schools "is as yet untested, and the risks need to be fully considered and properly managed."
According to Audit Scotland, Scottish ministers plan to spend an extra £300 million on infrastructure investment in 2020-21, rising to an additional £1.6 billion in 2025-26, on top of their existing £5 billion annual capital grants. "This will need to be funded through capital borrowing, MIM or by other means," said the watchdog.
The cumulative impact of the borrowing and the commitments of private finance contracts meant that it was "critical" to keep them under review, it argued. "Long-term commitments limit the Scottish Government's ability to manage budget volatility."
It urged ministers to learn from the mistakes of the past. The government, councils and other public sector agencies "may have underestimated the additional costs of private finance when decisions were made to proceed with NPD projects," said its report.
It pointed out that companies could profit from selling off their rights to future contract payments, creating a "secondary market" in private finance projects. "This creates risks for the public sector, reducing the transparency of the ownership of the project companies set up to construct and maintain the assets that form a significant part of the public sector estate," the report said.
"The Scottish Government does not monitor the extent to which this is happening, making it more difficult to know how effective its policy of profit capping has been in limiting overall private sector returns."
Selling on private finance schemes can also increase the number of projects with links to offshore tax havens. In June 2018 The Ferret revealed with The Guardian that 28 out of 47 of the Scottish Government's schemes have shareholders with corporate relationships in Jersey, Guernsey, the Cayman Islands, the British Virgin Islands, Luxembourg, Cyprus and Dubai.
In September 2019 we exposed the chain of companies profiting from the new Sick Children's Hospital in Edinburgh. Investors in Luxembourg, Guernsey and Switzerland were ultimately benefiting from the £1.15 million monthly payments made by NHS Lothian – even though the building is not yet usable.
How tax haven investors profit from Edinburgh's empty sick kid's hospital
The public sector has had to borrow money from private investors at interest rates up to 10 per cent higher than borrowing from the UK government. They have also had to pay "significant professional fees", according to Audit Scotland.
"By focusing on affordability, it is not clear how public sector organisations have assessed the value for money of using private finance, or whether the implications of entering into these contracts have been fully considered," added the report.
"It is not clear enough how decisions have been taken about which projects will use private finance, or how well this is achieving the best balance of cost and benefits in practice."
Lack of transparency
The report highlighted a "lack of documentation" on how the Scottish Government had decided on the best way to fund infrastructure projects. "Lack of transparency means it is difficult to conclude whether the mix of capital and privately financed projects has been optimal," it said.
The regional hub projects had "limited" competition and "significant costs", the report said. "Several of the companies forming the private sector consortia that are shareholders in the hubs are also on the lists of approved suppliers."
They included construction firms Galliford Try, Morgan Sindall, Kier, Robertson and Graham. Just two companies – the insurer, Aviva, and and the German bank, Nord LB – provided 90 per cent of the loans for hub projects.
In 2015 the Office for National Statistics ruled that NPD projects couldn't be kept off the government's accounts because they were controlled by the public sector. In order to overcome this, the Scottish Government set up a charity called the Hub Community Foundation (HCF).
The Ferret reported concerns about the HCF's spending and accountability in December 2017. "The establishment of the HCF reduced the returns available to the public sector, effectively increasing the cost of projects," said Audit Scotland.
Over three years to the end of 2018, the HCF borrowed £9.4 million from the private sector, generated £4.1 million by selling on its debt rights. "As at 31 December 2018 the HCF had £3.2 million of unrestricted funds available to support charitable activities," stated the report.
The Auditor General for Scotland, Caroline Gardner, suggested that the Scottish Government had accepted the costs of using private finance in order to increase infrastructure investment. "But the impact on future budgets is significant, as is the overall amount of money that will be repaid," she said.
"With the introduction of the mutual investment model, the Scottish Government has an opportunity to be clearer about the additional costs of investment associated with using privately financed contracts for specific projects."
This audit should be the nail in the coffin for NDP/MIM and all variants of privately financed public infrastructure projects. The Scottish Parliament should immediately ban any further contracts.

Dexter Whitfield, European Services Strategy Unit
Many of Audit Scotland's findings echo criticisms made repeatedly over years – and reported by The Ferret – by leading independent economists, Jim and Margaret Cuthbert.
Jim Cuthbert, chief statistician at the Scottish Office until he retired in 1997, welcomed the report. "It makes the crucially important point that, without much better information being available on the financial characteristics of Scottish Futures Trust projects, we cannot be sure we are getting value for money," he said.
But he criticised it for being "much too late" to deal with problems identified years ago. "They could, and should, have been picked up and acted on by Audit Scotland long ago," he argued.
"This is likely to have cost the taxpayer a significant sum of money in poor value for money projects. The report is also not nearly specific enough in its recommendations."
Secret private finance deals 'give too much power to companies'
The Scottish Parliament's public audit committee indicated that it would now need to examine private finance schemes. "We will certainly want to know how these funding decisions were made, and whether they represents value for taxpayers money," said committee convener, Scottish Labour MSP Jenny Marra.
The trade union, Unite, urged the Scottish Parliament to conduct an inquiry. "The contracts are cleverly camouflaged to ensure that there are in-built clauses to make the projects financially lucrative to the private sector," said the union's Scottish secretary, Pat Rafferty.
"Unite is clear that the Scottish Government's various schemes are nothing but re-hashed and re-packaged versions of the private finance initiative which does not provide taxpayers with value for money."
The Scottish Greens called on other political parties to "ditch private finance for good" to end "25 years of rip-offs and scandal". The party's co-leader, Patrick Harvie MSP, accused bankers and lawyers of making "a lot of money" while the public sector had to bear the cost when things went wrong, as with the wall that collapsed at Oxgangs primary school and the long-delayed Edinburgh sick kids hospital.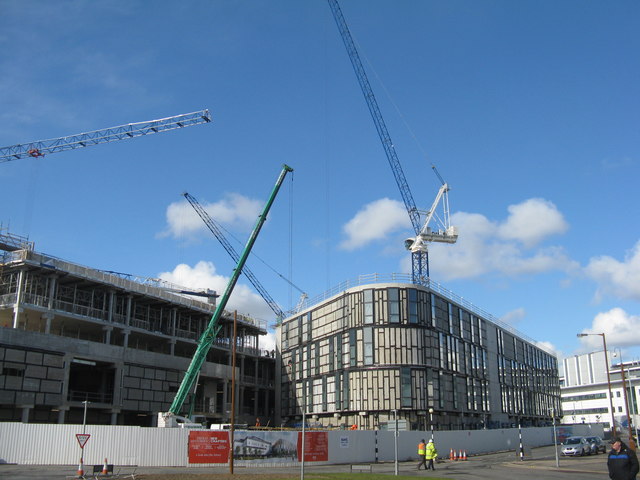 Dexter Whitfield, a private finance expert at the European Services Strategy Unit, congratulated Audit Scotland on its report. "Finally a government audit office has identified the fundamental flaws in NPD projects with clarity and straight talking," he said.
"The lack of transparency and the failure to undertake comprehensive impact assessments, rigorous economic, social, equality and environmental cost benefit analysis, coupled with the lack of monitoring, is a scandalous failure to carry out basic public management functions."
He added: "This audit should be the nail in the coffin for NDP/MIM and all variants of privately financed public infrastructure projects. The Scottish Parliament should immediately ban any further contracts."
The Scottish Government pointed out that it no longer used NPD or hub schemes, but did not directly address criticisms of their replacement, MIM. "NPD and private financing through hub companies has enabled £3.3 billion of additional investment in Scotland's infrastructure that would not otherwise have been possible," said a government spokesperson.
"The value of investing in infrastructure goes beyond the physical homes, schools and hospitals. It has the capacity to unlock economic potential, support jobs, and enable our businesses and communities to grow – as outlined in our national infrastructure mission."
We will now take the necessary time to reflect on the findings of the report.

Spokesperson, Scottish Government
The Scottish Government insisted it was open and transparent. "We explain our approach to investment decisions and financing through the publication of multi-year infrastructure investment plans, and key sectoral strategies. We also update parliament twice each year on the progress of every major project, and on overall investment and affordability," the spokesperson added.
"We will now take the necessary time to reflect on the findings of the report."
Officials also stressed that the £3.3 billion from private finance was small compared to the Scottish Government's total planned investments of £25-£30 billion over the next five years. Annual investment is scheduled to be around £6.7 billion by 2025-26, they said.
The Scottish Futures Trust (SFT) was pleased that Audit Scotland had recognised its focus on attaining the best privately financed deal for the public sector. "SFT has only ever had a role on the NPD and hub revenue models which are no longer being used and we welcome the timing of the report as we continue to work with Scottish Government on alternative infrastructure investment options," said chief executive, Peter Reekie.
"SFT was asked by Scottish Government to examine new profit-sharing finance schemes, such as the Welsh Government's Mutual Investment Model (MIM), to help secure the investment Scotland needs, and the best value for the taxpayer."
He added: "Should it be required to deliver the level of investment targeted by Scottish Government in its national infrastructure mission, a Scottish version of MIM could be used by central government where borrowing is more restricted, and only after capital grants, borrowing and innovative financing options have been considered.
"SFT is also co-developing a new learning estate investment model using public finance with Scottish Government and local authorities."
Poll: Do you think the Scottish Government should continue to use private finance schemes to build roads, schools and hospitals?
The Audit Scotland report in full, and annotated.
Audit Scotland NPD report (Text)

Cover image thanks to iStock/Cameron Bell. Photo of the new sick kids hospital under construction in Edinburgh thanks to M J Richardson, licensed for reuse under this Creative Commons Licence.