Pollution of Scotland's lochs from a toxic fish farm pesticide has leapt 72 per cent in a year, according to data from the Scottish Environment Protection Agency (Sepa).
Levels of azamethiphos discharged by 76 caged fish farms around the coast increased from 166 kilograms in 2018 to 286 kilograms in 2019. The chemical is known to kill marine wildlife.
At the same time emissions of another toxic pesticide, emamectin, from 109 fish farms, rose 26 per cent. Sepa has been trying to limit its use since 2016 because of the dangers it poses to crabs, lobsters and other crustaceans.
Both increases reverse declines in earlier years and have prompted fury from campaigners, who accuse Sepa of being "asleep on the job". They warn that pollution could be worse in 2020 and claim the new figures show "just the tip of the iceberg" as they omit other pesticides.
The salmon farming industry, however, stresses that pesticide pollution was less in 2019 than it was in years prior to 2018. It insists that pesticides "must always be available" to fish farm companies to protect animal welfare.
Azamethiphos and emamectin have been widely used for years by salmon and trout farmers to kill the sea lice that can plague farmed fish. They replaced a series of previous pesticides, which were either banned or become ineffective in the 1990s.
Studies over last few years have shown that emamectin can spread far from fish farms in lochs and kill shellfish. The Ferret has reported that attempts by Sepa to ban the pesticide have been repeatedly fought off by the salmon farming industry.
Instead, in October 2017, Sepa introduced tougher restrictions on the use of emamectin by new or expanding farms. In April 2020 it relaxed these restrictions, as well as limits on the use of azamethiphos, in order to help farms cope with the coronavirus pandemic.
According to Sepa, azamethiphos is "highly toxic to birds and to aquatic species". It warns fish farmers to take "great care" over the dosage level "because even a slight overdose can harm or kill the fish."
Sepa's latest data, published as part of the Scottish Pollution Release Inventory, reveals that discharges of azamethiphos and emamectin from fish farms increased in 2019, after falling in 2018 and 2017.
Pesticides discharged from Scottish fish farms
| | 2015 | 2016 | 2017 | 2018 | 2019 |
| --- | --- | --- | --- | --- | --- |
| Azamethiphos | 285 kg | 439 kg | 385 kg | 166 kg | 286 kg |
| Emamectin | 71.4 kg | 55.9 kg | 48.4 kg | 36.2kg | 45.5 kg |
Source: Scottish Environment Protection Agency
The five biggest discharges of azamethiphos in 2019 were from salmon farms in Loch Sunart, Loch Alsh, Loch Hourn, and two in Loch Erisort, on the Isle of Lewis. The biggest discharges of emamectin were into Loch Striven, Loch Portree, Loch Greshornish, Loch Odhairn and Loch Roag.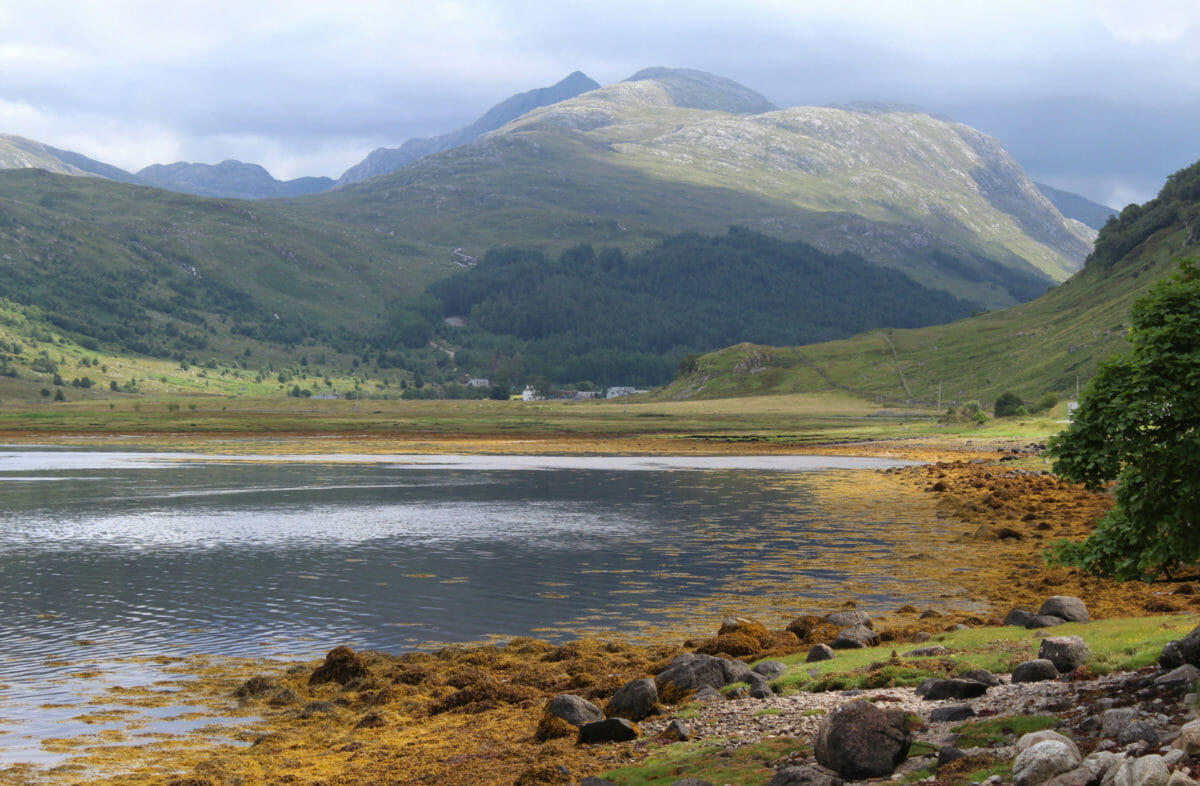 The Coastal Communities Network, which brings together 15 local groups concerned about their marine environment, described the fish farming industry as the biggest polluter of Scotland's seas. "The latest figures show that the situation is getting worse as the industry expands," said the network's spokesperson, John Aitchison.
"Salmon farming packs many millions of fish into its cages and creates perfect conditions for parasites. It regularly uses azamethiphos and emamectin to kill sea lice, then dumps the toxic chemicals in the sea."
Aitchison criticised Sepa for failing to limit use of the pesticides by fish farm companies. "We are furious that the industry is discharging even more of this pollution," he added.
"This industry must clean itself up, stop polluting the sea and become a good neighbour to coastal communities."
The wild fish group, Salmon and Trout Conservation Scotland, accused fish farms of being "hooked" on pesticides. "Back in 1998 when Sepa first started giving consent for fish farms to use azamethiphos, it had no idea that the industry would end up using it so widely and so often," said the group's solicitor, Guy Linley-Adams.

"But year-on-year, that use has crept up to the astonishing levels we now see. As far as azamethiphos use goes, Sepa has been asleep on the job. It is high time Sepa re-established some control."
Don Staniford, from Scottish Salmon Watch, called for a pesticide ban. "Shame on Sepa for opening the floodgates even further to the use of toxic chemicals on salmon farms," he said.
"Sepa should be banning the use of lobster-killing chemicals completely." He argued that the data only showed "the tip of the iceberg" as it didn't include other pesticides used by fish farmers such as formaldehyde and hydrogen peroxide.
The Scottish Salmon Producers Organisation (SSPO), which represents salmon farming companies, has published an analysis showing that pesticide use in 2019 was less than in 2017, 2016 and 2015. Its numbers differ slightly from Sepa's as they don't include pesticides discharged from trout farms.
SSPO stressed that it worked hard to "minimise" the use of pesticides in order to manage fish health. Their use was authorised by Sepa and the UK government's Veterinary Medicines Directorate, it pointed out.
"Farming in such wild environments means that fish can experience challenges that differ from year to year," SSPO stated. "It is therefore imperative that farmers have access to veterinary medicines, as well as alternative approaches, in order to fulfil their responsibilities in caring for their animals."
SSPO's sustainability director, Anne Anderson, said: "The statistics published by Sepa show that the salmon farming sector continues to use medicines responsibly to protect fish health and welfare.
"Medicines are an important element of the sector's welfare strategy, which also includes biological and technical methods to manage natural challenges such as sea lice."
Anderson, who quit as Sepa's senior fish farm regulator to join SSPO in 2018, added: "Typically the use of medicines is decreasing in favour of other techniques, but they must always be available, as they are for all other livestock farmers."
Following two inquiries by the Scottish Parliament, the Scottish Environment Protection Agency introduced a revised regulatory regime for fish farming in 2019. Its aim was an industry "which recognises that protecting the environment is fundamental to its success".
Permits for discharging azamethiphos and emamectin "set limits on the use of the medicines in order to protect the environment," a Sepa spokesperson told The Ferret.
"These limits vary depending on the local environmental capacity to accommodate the medicine without compromising environmental standards. We regularly review operator data and have a programme of unannounced inspections at marine pen fish farms."
Sepa pointed out that discharges varied according to water temperatures, production cycles and the availability of alternatives. "Year-on-year variation in the quantities of the medicines used is therefore to be expected but determining exactly why levels change over a one year period is complex," the spokesperson said.

"Whilst the long-term trend has been for reduced reliance on medicine treatments, we continue to work with the sector on innovation in containment, alternatives to medicine use and site relocation – with progress being made in each of these areas."
Cover image thanks to iStock/JoeDunckley.