Fifteen insurance giants have been accused of "threatening people's futures for dirty profits", after The Ferret revealed their involvement in underwriting North Sea oil fields.
Among the companies who have provided or arranged insurance for oil firms drilling off the UK coast since the start of 2021 are the Spanish firm, Mapfre, the world's biggest broker, Marsh, and a number of 'captive' insurers owned directly by fossil fuel giants such as ExxonMobil and Shell.
The findings come from a freedom of information request lodged to the UK's North Sea regulator.

We have also seen a separate contract which shows that the Norwegian oil exploration company, Aker BP, obtained worldwide coverage for its activities through Lloyd's of London, a crucial insurance market located in the English capital.
Global insurers are facing mounting pressure to stop underwriting new projects for the oil and gas industry because of its role in worsening the climate crisis. Without insurance contracts in place, new fossil fuel drilling cannot go ahead.
Campaigners claimed that our findings were further proof that the insurance sector is "breaking its mandate" to protect society from the climate crisis while "shielding the fossil fuel industry from the tremendous risk associated with oil exploration".
The insurance industry has argued it is taking steps to reduce its impact on the climate and to help its clients achieve their own net-zero targets.
Concerns have also been raised about transparency. It is difficult to access information about the companies that are underwriting oil and gas projects.
In many cases, the UK Government's own North Sea regulator only knows which firm has brokered insurance for a project, not the company that is actually covering it, The Ferret has found.
Activists said that "campaigners, and regulators, should not have to guess" who is insuring projects in the North Sea. They claimed that companies should be "compelled" to provide full insurance details "on request".
Brokers to the fore
The findings come from a freedom of information (FOI) request lodged to the UK's offshore oil and gas regulator, the Offshore Petroleum Regulator for Environment and Decommissioning (Opred).
Opred has the power to issue "information notices" to companies who drill for oil in the North Sea which compel them to prove they have adequate insurance to pay for any environmental damage that could arise from their activities.
The regulator issued 13 different information notices between January 2021 and July 2022. Fifteen companies provided, or arranged, insurance coverage to North Sea firms in that period. The FOI request did not reveal which projects, or firms, the companies covered.
Eleven of these firms were insurance brokers – companies which help oil companies and other clients to find insurance for their operations.
Brokers like AON, Willis Towers Watson and Gallagher are increasingly becoming the target of criticism from climate activists as details of their involvement with the fossil fuel industry come to light.
Marsh – whose subsidiaries made up four of the companies named by Opred – has come under particular scrutiny for arranging insurance for the maligned east African crude oil pipeline (EACOP). Critics say the pipeline will have "disastrous consequences for the climate".
Marsh is also the broker that arranged Aker BP's global insurance through Lloyd's of London, according to the documents seen by The Ferret and released in Norway.
Aker BP insurance contract with Lloyd's of London
Lloyd's is not an insurance company but the world's biggest insurance marketplace where buyers and sellers of insurance come together.
That has not helped it escape scrutiny over its role in the climate crisis, however.
Lloyd's acts as a regulator and sets the rules on how members of its market, which include some of the world's biggest insurers, can operate within it.
Lloyd's members still insure new coal – the dirtiest fossil fuel – while its most recent environmental strategy was condemned for "lacking substance" in May.
Andreas Randoy, a climate and energy advisor for Greenpeace in Norway – who uncovered AKER BP's insurance arrangements through an FOI request to the Norwegian government – said insurance brokers and Lloyd's were "shielding the fossil fuel industry from the tremendous risk associated with oil exploration".
He added that insurers were enabling oil projects in "pristine nature around the world".
"Whether we are talking about financing or insuring, supporting the development of new oil and gas exploration while the science tells us we have already found too much fossil fuels is the opposite of sustainable investment.
"Going forward I think we need to make the insurance industry more aware of that."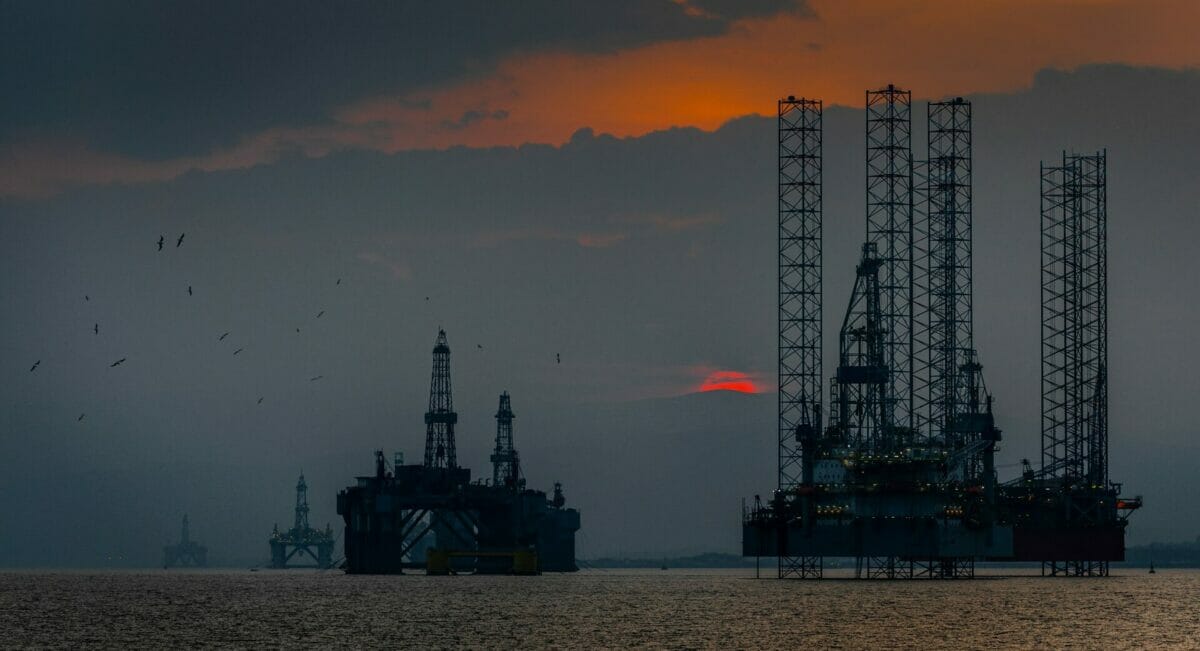 Mapfre and captives
Mapfre was the only traditional insurance company revealed to have covered a North Sea firm by the FOI request.
In March, Mapfre ruled out insuring or investing in oil, gas or coal producers unless they have a plan to transition away from fossil fuels. The company said at the time it would honour insurance contracts that it had already signed.
Three so-called 'captive' insurers – Ancon Insurance Company, Pan Insurance DAC, and Solen Versicherungen – also covered projects in the North Sea.
A captive insurance company is set up by a major firm and used to insure its own operations. Ancon is ExxonMobil's captive, while Pan and Solen belong to Total and Shell, respectively.
Alternative insurance arrangements like captives are becoming increasingly common among oil companies as traditional coverage becomes harder for them to access.
In September, The Ferret reported that the Cambo and Rosebank fields in the North Sea were both sourcing insurance from Everen, a company based in Bermuda, which is owned by some of the world's biggest fossil fuel producers.
Many companies that became members of Everen were introduced by brokers like Marsh and the others listed in the FOI response to The Ferret.
Industry 'breaking its mandate'
According to Ariel Le Bourdonnec, insurance campaigner at Reclaim Finance, by underwriting new "climate bombs" in the North Sea, the whole insurance industry is "breaking its mandate to protect our society".
Le Bourdonnec said: "It is due time to reveal the key role played by major brokers.
"Amid public indifference, Marsh or Willis Tower Watson advise and provide the oil and gas companies with captive insurance, threatening people's future for dirty oil and gas profits.
"Marsh is becoming the usual suspect by providing its services to dirty oil and gas projects like Cambo and Rosebank but also the controversial EACOP project in Uganda and Tanzania."
Maya Mailer, founder of the campaign group, Mothers Rise Up, agreed and claimed that there was a lack of "basic transparency" in the UK around the insurance of North Sea oil fields.
"Climate campaigners, and regulators, shouldn't have to guess which insurance companies provide cover for North Sea oil companies and their infrastructure," she said.
"Fossil Fuel companies should be compelled to provide a copy of their 'Insurance Certificate' on request."
The Ferret reveals insurers links to the North Sea
Mailer was particularly critical of Lloyd's of London and questioned why it is unwilling to put the names of its individual members on insurance certificates like the one released for Aker BP.
"Could it be because Lloyd's knows that underwriting new fossil fuel expansion in the North Sea is simply not in line with the science and its stated commitment to act on the ever accelerating climate crisis?," she said.
The Ferret contacted all of the insurance industry companies named in this story. Most either declined to comment or did not respond.
Aon said that it had set an "aggressive target" to achieve net zero greenhouse gas emissions by 2030.
A spokesperson said: "Aon is fully committed to helping our clients and suppliers do the same. As a global professional services firm, Aon will continue to support its clients' and suppliers' efforts to mitigate their exposure to long-tail risks, and to help them achieve their own sustainability and resiliency goals."
Mapfre did not confirm which North Sea operator it had provided insurance to but told The Ferret that it "scrupulously fulfils" all of its public environmental commitments.
Both Opred and Lloyd's of London have been asked to comment.
Cover image thanks to FreddyTb/iStock