A far right activist who co-hosted a podcast with prominent members of Patriotic Alternative Scotland has admitted to sharing terrorist materials with his followers.
Kristofer Thomas Kearney – better known as Kris Kearns – pleaded guilty to two offences of disseminating terrorist publications on Wednesday 1 March, according to media reports.
Kearney, an alleged former member of the banned terrorist group, National Action, could face up to 15 years in prison.
He reportedly shared with social media followers a stash of documents which included the manifestos of far right terrorists, including some who committed mass murder. Patriotic Alternative said it was "a complete lie" to suggest Kearney told followers to read terrorist materials.
The Ferret reported that Kearney previously hosted a Patriotic Alternative podcast alongside the group's Scotland organisers, West Lothian-based Simon Crane, and Skye-based Kenny Smith.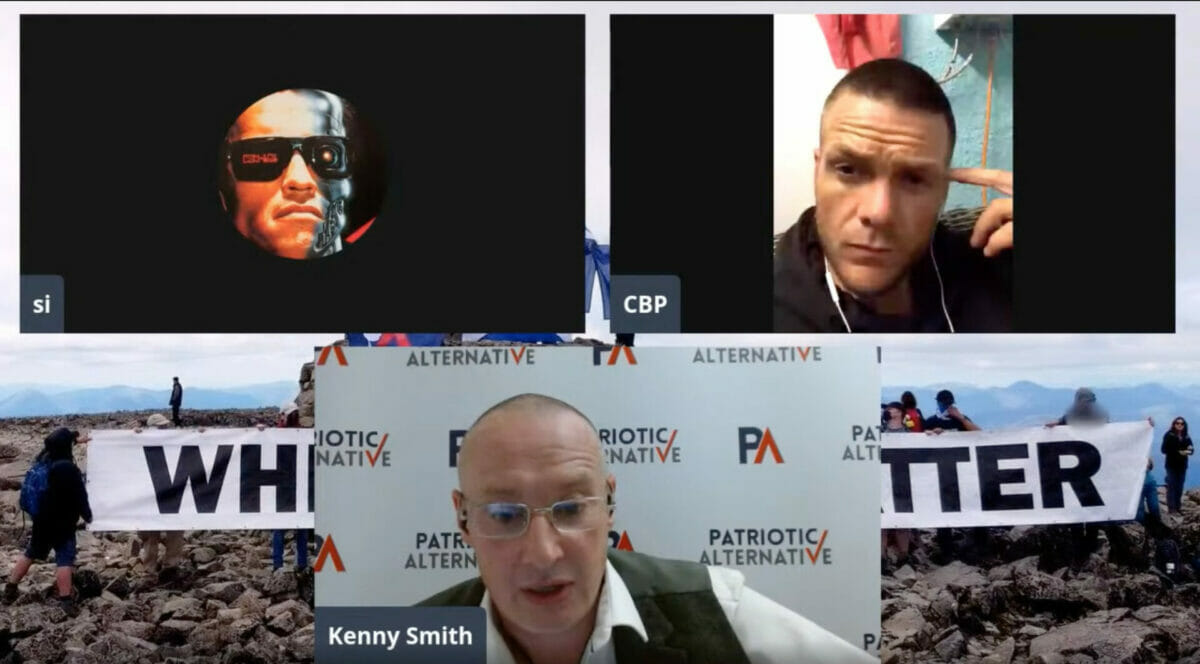 Campaign Against Antisemitism said the podcast, which featured convicted criminals and extremists, is "at the heart" of the far-right group's multimedia strategy, which aims to "indoctrinate listeners".
The Scottish Greens, which recently called on the UK home secretary, Suella Braverman, to take action against PA, said "the consequences of inaction would be unthinkable, particularly for the communities that these groups target."
We previously reported Kearns' apparent aspirations for the UK-wide group, which emerged in a leaked voice recording.
"I want a cult," said Kearney. "I want fanatics, people who are willing to die for this cause. That's the level of commitment I want and expect… We want a hardcore group of people who know exactly what they want. It's that simple."
Kearney's offences
Kearney entered his plea at London's Old Bailey by video link from Chelmsford prison, according to a report from the Press Association News agency.
The offences related to two Telegram posts he shared in 2021 which included links to some 89 extreme right-wing documents. Among them were the manifestos of the man who murdered 77 people in Norway, and another who killed 51 people at a mosque in New Zealand.
Defending Kearney in court, Ged O'Connor said the far right activist's pleas were on the basis he was "reckless" as to whether the effect of his conduct was to encourage terrorism, Press Association reported. However, prosecutor Naomi Parsons told the court the Crown's case was "consistent with intent".
Judge Richard Marks KC said Kearney's motivation would be decided at a two-day hearing on May 4 and 5 before he passed sentence. Kearney was remanded into custody until his next hearing at the Old Bailey.
He was arrested in Alicante by Spanish Police in March 2022 under a warrant obtained by the UK's Counter Terrorism Command. Prosecutors reportedly accused Kearney of posting content which encouraged followers to take "direct violent action" against "non-white people".
Kearney was extradited from Spain in September under the order of Spanish ministers, and arrested by counter terrorism officers as he reached the UK. He was then charged and first appeared at Westminster Magistrates' Court on 9 September before being remanded in custody.
Spain's National Court reportedly said that if Kearns was found guilty in the UK, he should be returned to Spain to serve his prison sentence.
The Scottish Greens MSP Maggie Chapman said: "These kind of violent and disturbing publications have no place in our politics and nor do those that would disseminate them. These allegations underline the extremism at the heart of Patriotic Alternative.
"The rise of far right groups in the UK cannot be ignored, and we must all stand against it. What they represent is bigotry, division and hatred. The consequences of inaction would be unthinkable, particularly for the communities that these groups target."
A Patriotic Alternative spokesperson said: "Kris's charges relate to him sharing a link on Telegram to a library of over 10,000 books which included titles on fitness, homesteading and gardening, plus novels. Less than one per cent of the books in the library were considered "right wing". The library also contained left wing books.
"There is no evidence to suggest that Kris had read all 10,000 books in the library or even knew the nature of all the 10,000 books. Under no circumstances did Kris tell his followers to read the manifestos of far-right terrorists. This is a complete lie."
The Ferret revealed in February 2021 that PA's supporters posted racist and anti-Semitic comments and disturbing images in a private group on Telegram.
An undercover probe by The Ferret later revealed that a leading figure in Patriotic Alternative Scotland used another private chat group to recruit neo-Nazis who posed with weapons, shared a bomb-making manual, quoted a mass murderer, and said members should kill "for the greater good".
We recently reported that the government suggested that Police Scotland coordinate a meeting regarding Patriotic Alternative and online radicalisation as part of a scheme which aims "to stop terrorist attacks".
A February protest in Erskine, Renfrewshire, against asylum seekers, organised by Patriotic Alternative Scotland, was attended by people from England with past links to National Action. A member of Patriotic Alternative who attended the protest in Erskine was also filmed at a riot outside a hotel accommodating asylum seekers in Merseyside.