Three of the senior executives who run the UK government authority that licenses new North Sea developments — including the controversial Cambo oil field — have shares worth over £225,000 in the oil industry.
An investigation by The Ferret has also found that eight of the 13 members on the board of directors and senior management team at the Oil and Gas Authority (OGA) in Aberdeen, used to work for the oil and gas industry.
OGA documents show that its chair, former Conservative energy minister, Tim Eggar, has shares worth £57,600 in an oil services company, Mycelx. He was non-executive chair of the company from 2011 until July 2021.
Eggar's wife, Charmian, has shares worth £25,000 in Shell, one of the developers bidding to exploit oil at Cambo, north west of Shetland. She also has shares in BP worth about £12,100.
Two other OGA board members have shares in big oil. Former BP vice-president, Frances Morris-Jones, has investments of £105,000 in the US oil giant, ConocoPhillips, as well as £55,000 in BP.
The former Faroe Petroleum chief financial officer, Iain Lanaghan, has Shell shares worth £4,800 and BP shares worth £3,000. Share prices are all as valued on 31 March 2021.
Campaigners said The Ferret's findings showed the OGA's "complete capture by the very industry they are meant to be regulating". By "dishing out licenses to its former employers" the OGA could keep the UK "locked into climate pollution for decades to come", they argued.
According to OGA, however, the board did not regard its members' industry shares as "sufficiently significant to impair their independent judgement in board discussions". Members declared conflicts of interest and did not take part in related discussions.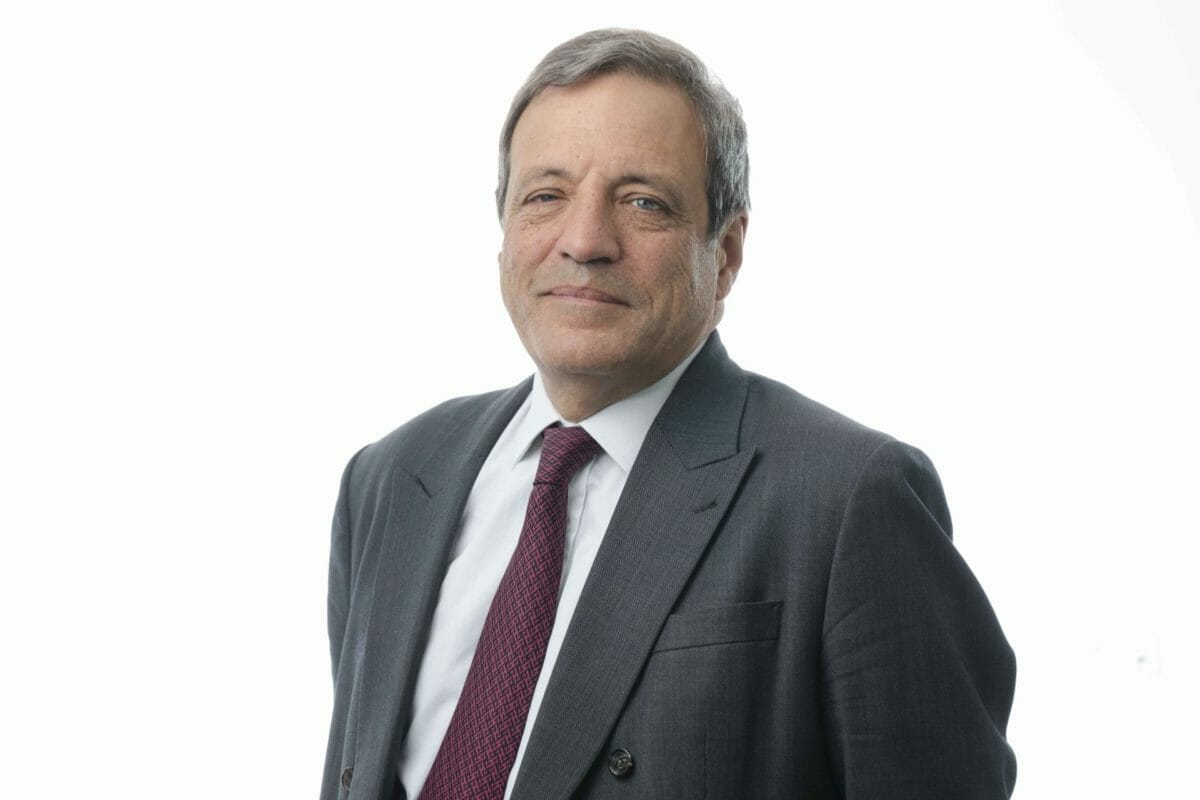 In addition to his links to Mycelx, Eggar has been chair or chief executive of three other oil industry firms: Monument Oil and Gas, Agip UK and M W Kellogg.
He advised the OGA's board at a meeting in March 2020 that his wife was considering selling her Shell and BP shares. But according to the OGA annual accounts in July 2021, she still owns them.
The OGA's chief executive, Andy Samuel, placed his oil and gas shares in a blind trust before joining the authority in 2015. The OGA told The Ferret that the trust had been "wound down" in the last few months and that Samuel no longer holds any oil and gas stocks.
Samuel spent twenty years at the former oil and gas multinational, BG Group. He was European managing director for exploration and production with a mandate to produce 110,000 barrels of oil per day.
Alongside Eggar, Samuel, Morris-Jones and Lanaghan, there are four other OGA executives associated with the oil and gas sector. Board member, Sarah Deasley is a director of Frontier Economics consultancy, and lists British Gas and Phoenix Natural Gas in Northern Ireland as past clients.
As well as Samuel, three other members of the OGA's seven-strong senior leadership team used to work for big oil companies. The OGA pointed out that the leadership team made operational decisions, rather than the board of directors.
The director of operations, Scott Robertson, and director of supply chain, decommissioning and human resources, Stuart Payne, were both senior managers at Dana Petroleum, owned by the Korea National Oil Corporation. Robertson was also a senior manager at BP, while Payne is a former vice president of human resources at Shell.
The OGA's head of regulation, Tom Wheeler, is a former in-house counsel at US oil industry giant, ExxonMobil. The remaining five members of the board and leadership team include three former civil servants, an accountant and Helena Charlton, oil deputy director at Westminster's Department of Business, Energy and Industrial Strategy.
Oil and Gas Authority leaders linked to oil industry
Name
Oil industry connections
Tim Eggar, chair
£57,600 shares in oil service firm, Mycelx.
His wife has £25,000 shares in Shell and £12,100 shares in BP.
Former chair or chief executive of Agip UK, M W Kellogg, Monument Oil and Gas and MyCelx.
Frances Morris-Jones, non-executive director
£105,428 shares in ConocoPhillips.
£54,976 shares in BP.
Former vice-president at BP.
Iain Lanaghan, non-executive director
£4,779 shares in Shell.
£3,000 shares in BP.
Former chief financial officer of Faroe Petroleum.


Dr Sarah Deasley, non-executive director
Director of Frontier Economics, with British Gas and Phoenix Natural Gas as past clients.
Dr Andy Samuel, chief executive
Put oil and gas interests into a blind trust in 2015, and closed it down in 2021.
Former managing director at BG Group.
Scott Robertson, director of operations
Former senior manager at BP and Dana Petroleum.
Stuart Payne, director of supply chain, decommissioning and human resources
Former vice-present at Shell and director at Dana Petroleum.
Tom Wheeler, director of regulation
Former counsel at ExxonMobil.
Sources: Oil and Gas Authority and LinkedIn
The OGA announced on 6 September that Frances Morris-Jones would be stepping down from the board on 30 September. In 2019-20 she sold over half of her BP shares, worth about £73,400 at the time, but postponed plans to sell her remaining company shares.
Another board member who resigned in September 2020, former British Energy company secretary and lawyer, Robert Armour, had family members with £26,000 in BP shares and £22,700 in Shell shares. According to his LinkedIn profile, he now chairs an energy-from-waste company and is a director of an energy consultancy.
Two new members are due to join the OGA board on 1 October. One, Sara Vaughan, previously held a range of regulatory roles at German utilities giant E.on. The other, Malcolm Brown, is a former vice president of oil and gas exploration at BG Group.
The OGA's director of operations until April 2020, Gunter Newcombe, formerly worked for BP and an Indonesian oil and gas company. According to his LinkedIn profile, he is now a consultant advising the Malaysian oil firm, Hibiscus Petroleum.
The OGA was established in 2015 on the recommendation of the Wood Review, a UK-Government sponsored survey into oil and gas recovery and its regulation, lead by Aberdeen oil tycoon, Sir Ian Wood.
It was set up with the statutory aim of "maximising the economic recovery of oil and gas resources". It became a government company in 2016, with the business secretary, currently Kwasi Kwarteng, the sole shareholder.
In September 2020 the OGA awarded 113 licences to 65 companies for oil and gas exploration and development across 260 areas of the North Sea. In February 2021 it revised its strategy to include a new obligation to also support the UK's target to reach net zero climate emissions by 2050.
The OGA is legally responsible for both the promotion and regulation of the UK oil and gas industry. Its dual role was described as "an astonishing and major governance failure" by professor Andrew Watterson, an expert in regulation at the University of Stirling.
"The authority promotes and simultaneously regulates the oil and gas industry but it cannot be an effective regulator whatever smoke and mirrors are used by politicians to try to defend its activities," he said.
"There will be little public confidence in its impartiality in dealing with the Cambo proposal and the UK Government should reject the proposal on the grounds of climate impact before the matter reaches the OGA."
The OGA is currently facing a legal challenge from the campaign group, Paid to Pollute. The group argues that the authority's interpretation of its legal duty to "maximise economic recovery" of oil and gas fails to take into account the billions of pounds of public money which supports the industry.
Mikaela Loach, a claimant in the case and anti-Cambo campaigner, told The Ferret that the OGA is "bent on helping the industry get every last profitable drop of oil out of the North Sea".
She said: "Those leading the regulator stand to profit from this dangerous path, in the face of clear evidence that it will push us beyond safe climate limits. What we need are people in charge to take the climate emergency seriously, starting with putting an end to Shell's plans for the Cambo field."
The OGA is currently considering an application by Siccar Point Energy and Shell to develop the Cambo oil field in the North Sea off Shetland. A decision is expected by the end of the year.
Downing Street has come under significant pressure to block the development, with environmental activists arguing it is "incompatible" with the UK's climate commitments.
Green groups point to the International Energy Agency's announcement in May that no new fossil fuel developments can go ahead if the world is to achieve its stated target of reaching net zero carbon emissions by 2050.
They also argue that refusing a permit for exploration activities at the site would show leadership ahead of the international COP26 climate summit, which the UK is hosting in Glasgow in November.
First Minister, Nicola Sturgeon, wrote to the Prime Minister, Boris Johnson, in August asking for the UK Government to "reassess" licenses for new oil and gas projects such as Cambo.
Caroline Rance, Friends of the Earth Scotland climate campaigner, argued that The Ferret's revelations "must set serious alarm bells ringing about the Oil and Gas Authority".
"This clear conflict of interest at the heart of the OGA leadership is indicative of their complete capture by the very industry they are meant to be regulating," she said.
"It is completely unacceptable that the OGA is dishing out oil and gas licences to their former employers that will keep us locked into climate pollution for decades to come."
Scottish Labour's energy spokesperson, Monica Lennon MSP, said that the "tangled web" surrounding the OGA cast doubt on the regulator's "impartiality".
She added: "We should all be driven by the need to deliver a just transition and prevent a climate catastrophe, including the OGA."
The Oil and Gas Authority defended the "highly experienced professionals from a range of backgrounds" on its board. "Of course, a number of those people have direct experience of working in the oil and gas industry," said an OGA spokesperson.
"Their knowledge and expertise are vital in enabling the OGA to regulate what is a highly specialised sector. They are complemented by directors who bring knowledge of other industries and other regulators."
The authority also highlighted a disclaimer in its 2020-21 annual accounts released in July. Board member shares were not "sufficiently significant to impair their independent judgement in board discussions", it said.
"The board does not consider that any decision within the OGA's powers could materially impact the value of their shareholdings."
The OGA added: "Directors must declare any financial interests which may, or may be perceived to, influence their judgment in performing their duties as directors of the OGA. This is done on appointment and annually.
"Directors are further asked to declare any conflicts of interest at the start of each board meeting. If a director declares a conflict of interest with any agenda item, they will not participate in the discussion of that item."
The UK Government's Department of Business, Energy and Industrial Strategy declined to comment.
This story was published in tandem with The Guardian. Cover image thanks to iStock/nielubieklonu.
The story is part of an investigation funded by the campaign group, Uplift. The Ferret retains complete editorial control.