Ahead of Glasgow hosting COP26, The Ferret asked photographer Angela Catlin to document Scotland's largest city in photos.
Catlin is an award-winning freelancer who worked in Iraq for The Ferret, and her photography has been published by many other media around the world including The New York Times.
This is Glasgow through Catlin's lens, a snapshot of the Dear Green Place as the city draws eyes from across the world – the good, the bad and the ugly.
Tagging – the writing of a nickname or mark by a graffiti artist – has long blighted the cityscape. Aside from the negative impression it creates, businesses often have to pay for clean-ups themselves.
In 2019 Glasgow City Council was the UK's biggest spender on graffiti removal. It cost taxpayers nearly £650,000 that year alone and the problem has become worse since the Covid-19 pandemic started.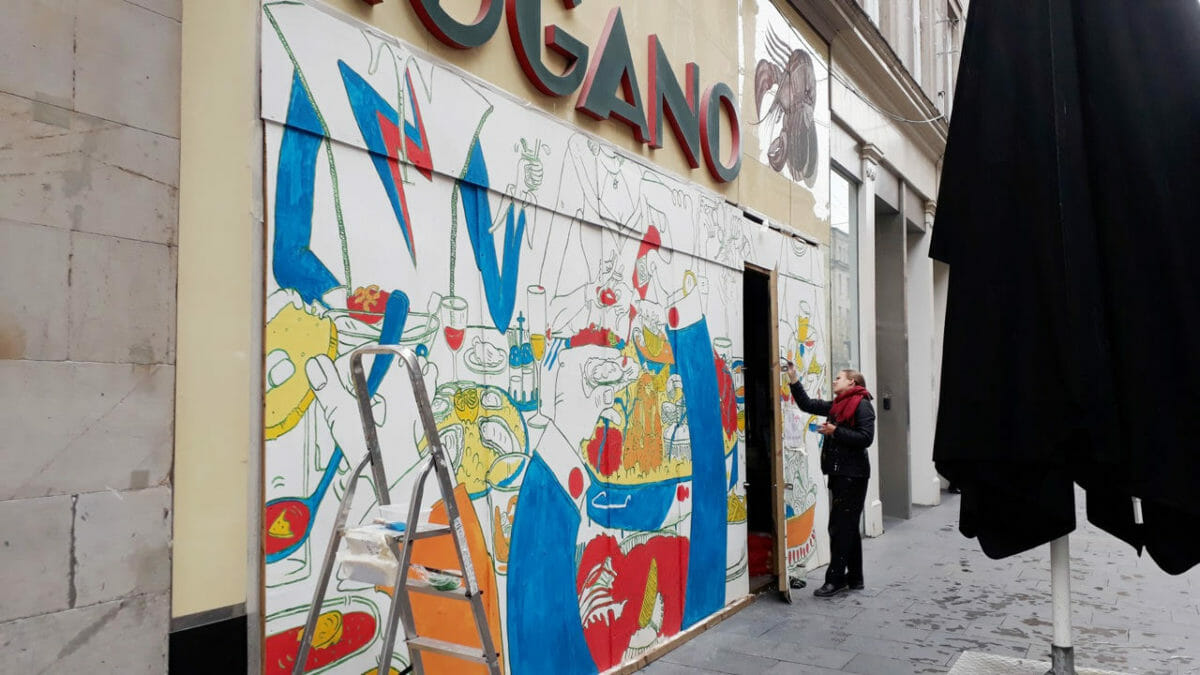 In stark contrast to tagging, Glasgow's stunning murals showcase the work of talented artists whose artworks grace the gable ends of buildings and shops.
The murals have rejuvenated streets and vacant sites that looked tired, reincarnating them through urban art.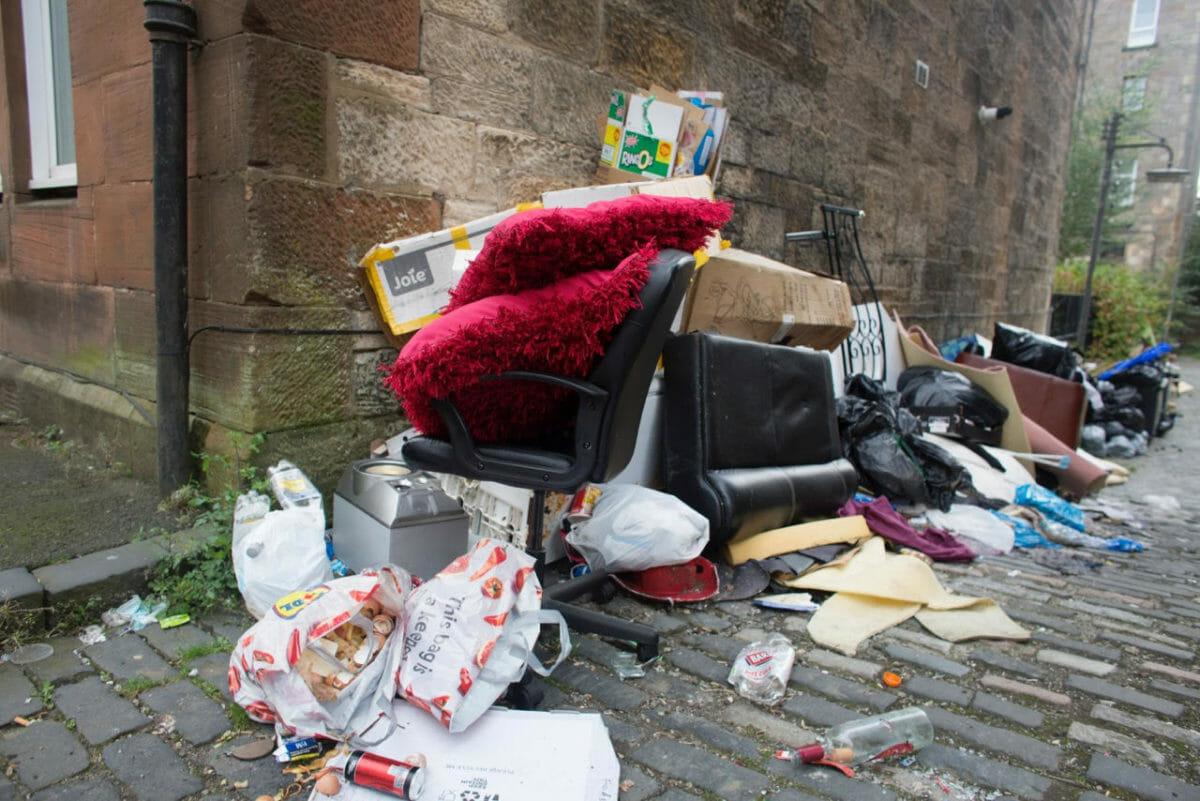 Fly tipping, or illegal dumping, is a constant problem for most cities, a recurring eyesore to locals and those passing through.
Primary schoolchildren from St Thomas's School, in Riddrie, Glasgow, recently organised a litter pick-up to revitalise the area where they live, including a play park.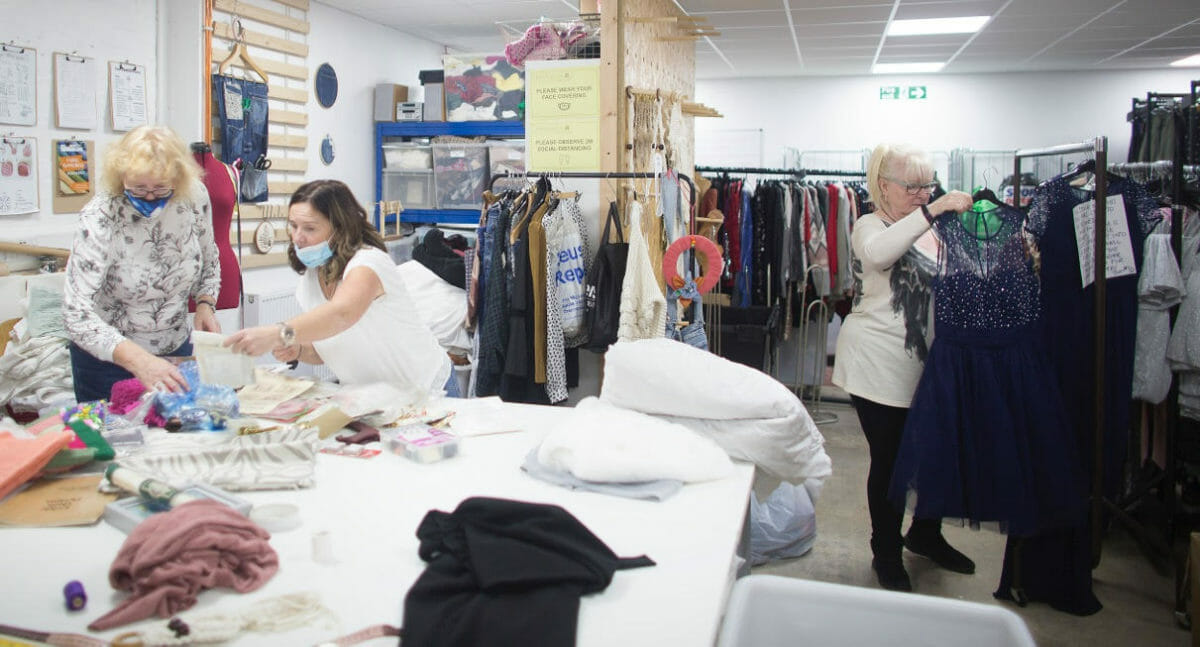 R:evolve Recycle is a project managed by LEAP, a charity that aims to improve the lives of older people and the environment.
It aims to do so by reducing clothing consumption so that less goes to landfill, which, in turn, cuts carbon emissions.
R:evolve works with older people and uses their skills and experiences to prolong the life of clothes.
Activities range from sewing, alterations and basic repairs – to creative upcycling, swap shops and a clothing bank.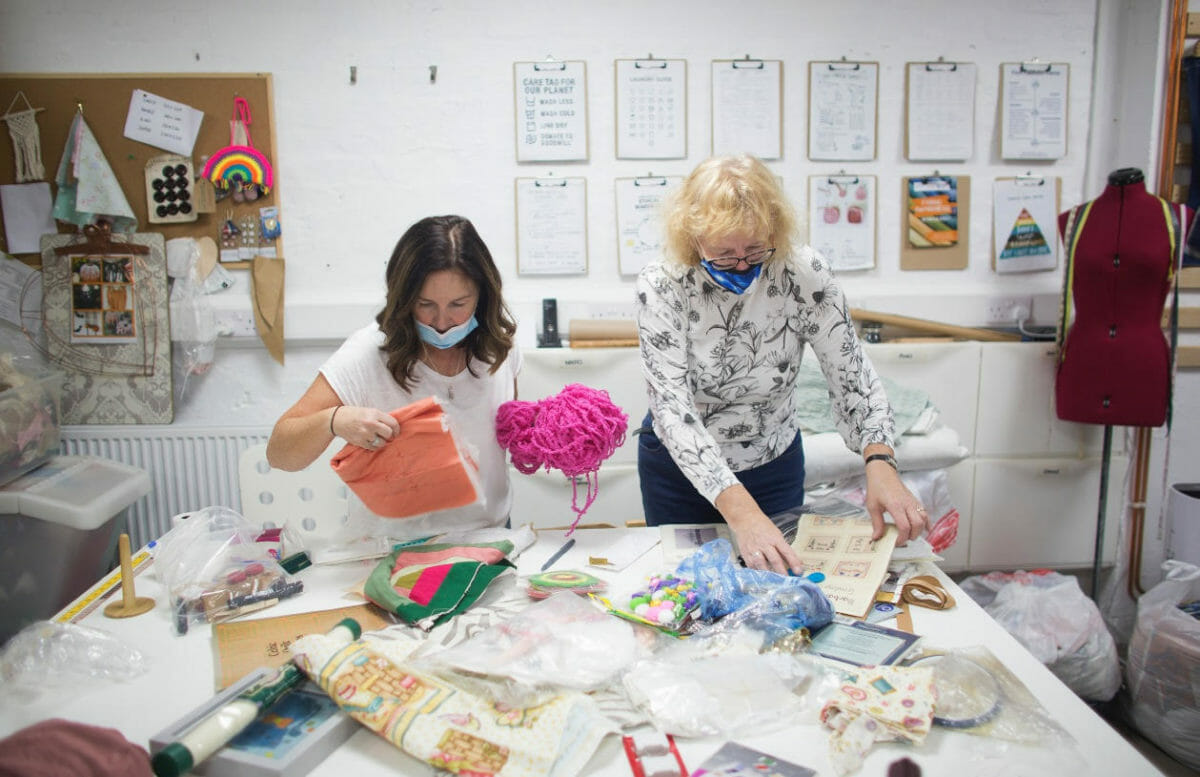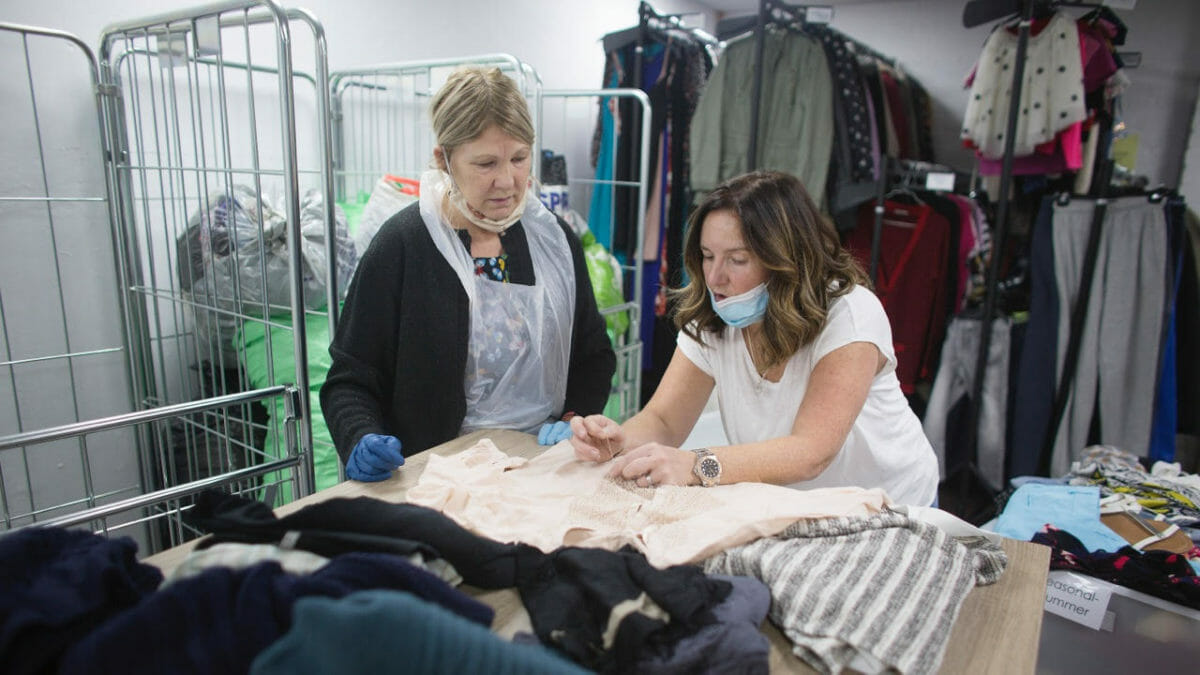 Glasgow's Hope Street – in the city centre – is the most polluted in Scotland for nitrogen dioxide at 36 micrograms per cubic metre (mcg/m3). The legal limit set by the European Ambient Air Quality Directive is 40 mcg/m3.
From 2023 polluting vehicles will not be allowed to enter about 200 streets in Glasgow city centre to help make the air cleaner.
Diesel engine vehicles registered before September 2015 and petrol motors registered before 2006 won't be permitted.
Bus gates were introduced previously in a bid to cut the number of vehicles and curb emissions.
Meanwhile, community gardens provide an oasis of clean air and healthy activity while promoting healthier diets.
Stitches For Survival is a group of knitters, crocheters, stitchers and crafters from across the UK with a message for the COP26 climate event.
They have knitted, crocheted, stitched and crafted climate messages on a scarf which is one a half miles long, to urge politicians to take "bold and binding action together".
The length of the scarf represents the 1.5°C target in the Paris Agreement.
"We are stitching in solidarity with those most affected by the climate crisis and whose voices need to be heard. Mass-craftivism to put the Earth centre-stage at COP26," says Stitches for Survival.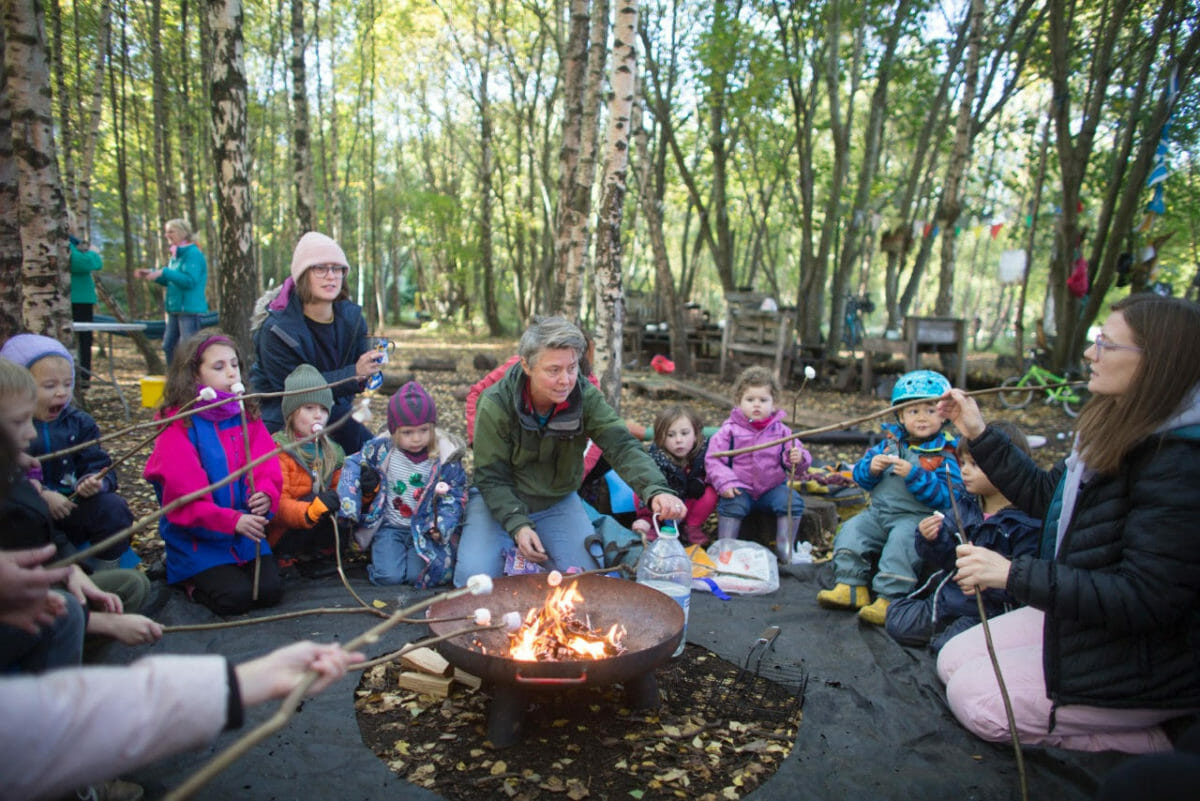 The Children's Wood and North Kelvin Meadow make-up the last wild space in the west end of Glasgow. The space is vitally important to the local community, a place where people can walk their dogs, picnic, and play together.
Regular events are organised in The Children's Wood, designed to connect children to nature. They include art workshops and marshmallow toasting – and there is also the simple fun of swings and exploring.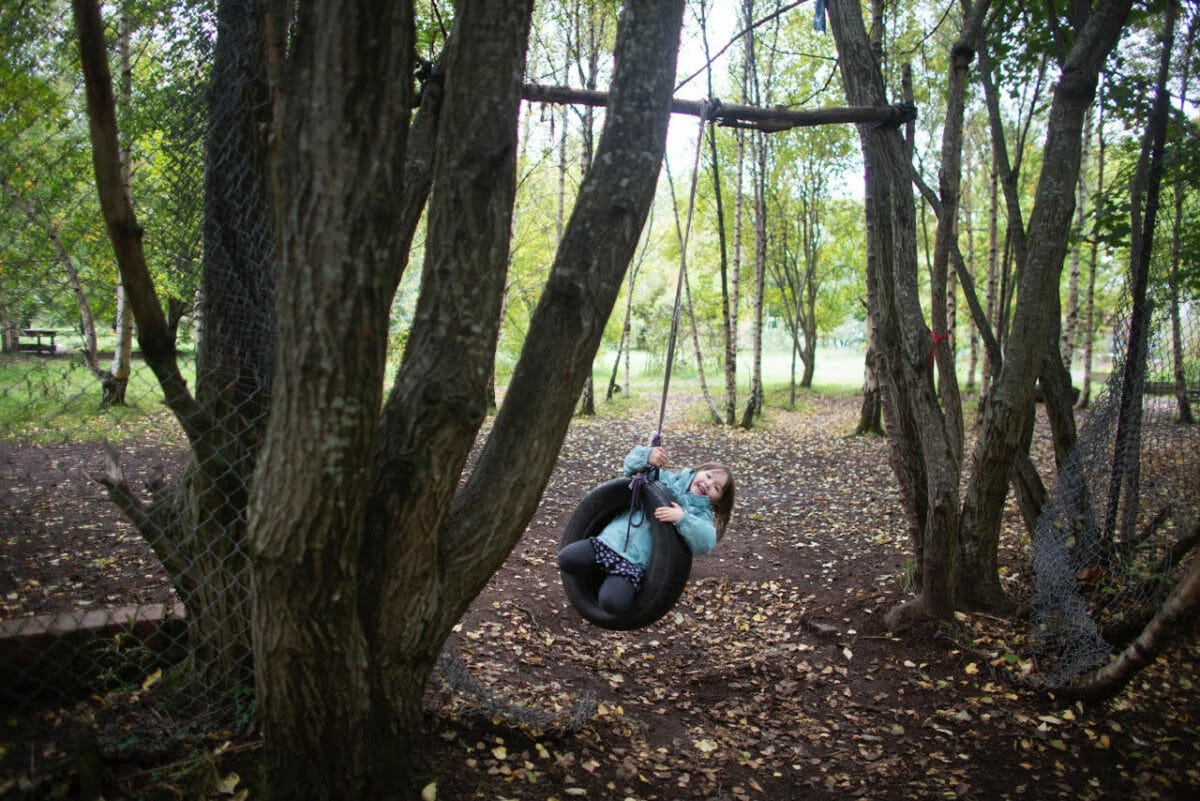 Photography by Angela Catlin. Words by Billy Briggs.