A group of British insurance brokers have been accused of "working in service of the oil industry" by introducing clients to a controversial insurer which is committed to covering new fossil fuel projects despite the climate crisis.
The firms — Alesco Risk Management, AON, and Willis Towers Watson (WTW) —- are all headquartered in London and used by the Bermudian insurance company, Everen Limited, to "identify and present new prospective members".
On Sunday, The Ferret revealed that Everen is providing insurance coverage to the companies behind two of the biggest and potentially most polluting new oil fields in the North Sea. Without this coverage, the new projects — the 325 million barrel Rosebank and 170 million barrel Cambo — will not be able to go ahead.
Climate campaigners said that by working alongside Everen — which has a membership made up of 64 global energy companies including many in the oil and gas industry — the brokers are "putting profits before a liveable planet".
They added that without the brokers — middle men who help to find insurance for new oil and gas projects —and their "crucial connections" it would be more difficult for oil companies to access the insurance they need to go ahead with "major new climate threats like Rosebank and Cambo".
None of the three UK-based brokers have responded to a request for comment from The Ferret. But they have each publicly acknowledged the scale of the challenge that the climate crisis poses to the insurance industry and wider society.
Insurance brokers have increasingly become the focus of ire from climate activists over recent years as their role in the expansion of fossil fuels has come to light.
In May 2022, it was revealed that the world's biggest broker — New York-based Marsh Mclennan — has been trying to find insurance coverage for the east African crude oil pipeline (EACOP).
The company is facing an internal revolt over the project, with over 100 employees signing a letter urging the firm not to broker insurance for EACOP because it would have "disastrous consequences" for the climate.
Due to open in 2025, EACOP is set to span both Uganda and Tanzania. It will shift 230,000 barrels of oil per day and generate nearly as many carbon emissions each year as Scotland.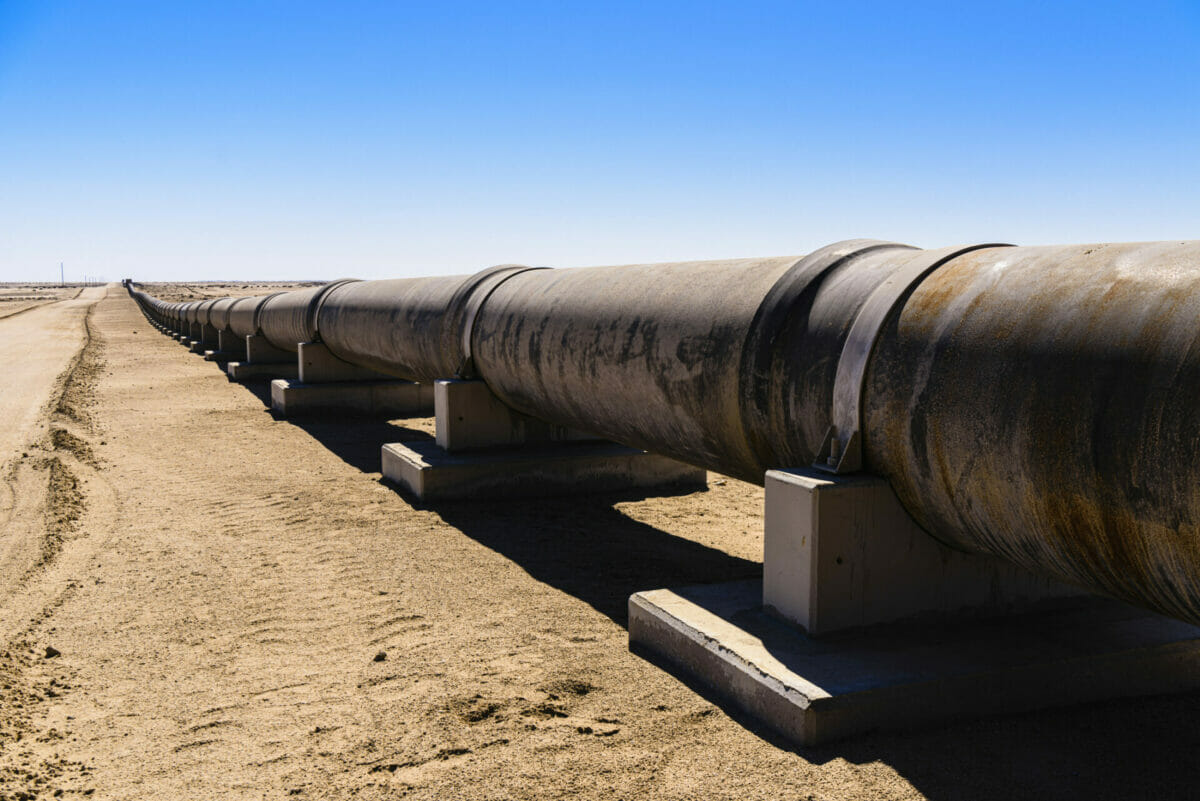 Marsh has also recently ended its commercial relationship with the owners of the Adani thermal coal mine in Australia following pressure from activists. The mine has been branded a "climate bomb" which could significantly increase Australia's contribution to global heating.
Marsh is also part of Everen's broker network, along with Lockton, the American company which has also been linked to the Adani mine.
Based in Bermuda, Everen is a 'mutual insurer' which was set up by oil companies to insure their own operations. Its members are all shareholders in Everen as well as holding insurance policies with the company.
Everen's board of directors is made up of staff from these members, including some from global oil majors like Chevron, ConocoPhillips and TotalEnergies.
As well as having close ties to the fossil fuel industry, Everen is committed to underwriting energy projects which the traditional, commercial insurance market is increasingly distancing itself from as it comes under pressure to tackle the climate crisis.
This includes new oil and gas fields, which Everen has said it will continue to provide coverage to, despite studies showing that no new fossil fuel production can go ahead if global warming is to be limited to safe levels.
Everen's membership has grown in recent years as the wider insurance market has become harder to access for energy companies still looking to extract fossil fuels.
According to the company's website, the "majority" of new Everen members are "introduced" to the company through its network of brokers when "membership is to the advantage of the prospect from an operational and commercial perspective".
According to Maya Mailer, the co-founder of Mothers Rise Up — a group focused on getting insurance giants to stop underwriting fossil fuels — "companies that broker insurance for fossil fuel projects are complicit in climate breakdown".
"The rising tide of climate disasters makes it painfully clear that we must transition away from fossil fuels to clean energy", Mailer told The Ferret.
"The International Energy Agency has said there can be no place for new fossil fuel expansion if we're to have a fighting chance of a safe climate. And, yet despite all this, irresponsible companies are still enabling new fossil fuels."
The head of campaigns at Friends of the Earth Scotland, Mary Church, claimed that the brokers were "working hand in glove with Everen in service of oil and gas companies and their reckless expansion plans".
Church said: "Without these firms and their crucial connections, it would be harder for fossil fuel companies to get the insurance they need when trying to build these major new climate threats like Rosebank and Cambo.
"Anyone who is helping new oil and gas projects to be developed is either denying the reality of the climate crisis or doesn't care about its impact on millions of people. Climate scientists and energy experts are crystal clear that we cannot have any new oil and gas extraction if we are to have any chance of staying within agreed climate limits."
The UK arm of Extinction Rebellion said: "Everen's broker network is yet another example of the insurance industry putting profits before a livable planet. The science is clear, to avoid climate breakdown we can't build any new coal, oil or gas projects."
The three London-based insurance brokers in Everen's network did not respond to a request for comment from The Ferret.
However all three have publicly acknowledged the risks posed by the climate crisis. Alesco has called on the industry to develop "effective, innovative solutions" to manage the "dangerous risks associated with extreme weather and climate change".
AON has claimed that it is committed to tackling climate change by mobilising "private sector capital" and driving collaboration across different industries. The firm has previously said it is "committed to protecting and enriching the lives of people across the world".
Meanwhile, Willis Towers Watson has run a number of campaigns to outline climate risks for "corporates, financial services companies and governments".
The Ferret has received funding from The Sunrise Project to investigate the insurance industry's involvement in North Sea oil and gas production and retains complete editorial control.
Photo Credit: iStock/bomboman