Scotland's green watchdog has been accused of allowing the "illegal operation" of a Scottish Water site which has polluted an East Lothian beach with sewage for a decade.
Leaks from Eastfield pumping station, run by Scottish Water, contributed to unsafe levels of E. coli and other bacteria in Musselburgh's Fisherrow Sands, which lost its bathing water status in 2019 as a result.
The facility is monitored by the Scottish Environment Protection Agency (Sepa), but critics claim the green watchdog failed in its "legal duty" to take enforcement action – such as issue fines and report Scottish Water to the Procurator Fiscal – after years of problems.
The Environmental Rights Centre for Scotland (ERCS) said Scottish Water had committed "a criminal offence" in breaching its water licence for Eastfield pumping station with excess sewage leaks.
Eastfield transfers wastewater from Edinburgh and the Lothians to a sewage treatment plant. While some sewage spills are unavoidable due to heavy rain, problems with Eastfield's infrastructure saw it fail to process the levels of rainwater and sewage it is legally required to, instead spilling into Brunstane Burn.
Both Sepa and Scottish Water said Eastfield was now operating in line with Sepa's rules, with further improvements to be made. Sepa stressed that it takes its enforcement responsibilities "very seriously".
Fisherrow was granted bathing water status following a local campaign. But Eastfield has contributed to sewage pollution since as early as 2012.
Internal reports and communications between Sepa and Scottish Water – obtained under freedom of information law by ECRS and passed to The Ferret – show that both bodies first acknowledged a licence breach as early as November 2019.
Problems were repeatedly found at the site between 2017 and 2021. Scottish Water was reprimanded by Sepa for being late to report sewage leaks in 2020 and stressed that Fisherrow was Sepa's "biggest concern" ahead of 2021.
But no "improvement plan" was in place as late as October 2020, and the water supplier did not want to commit to a promise to improve Fisherrow's bathing water quality.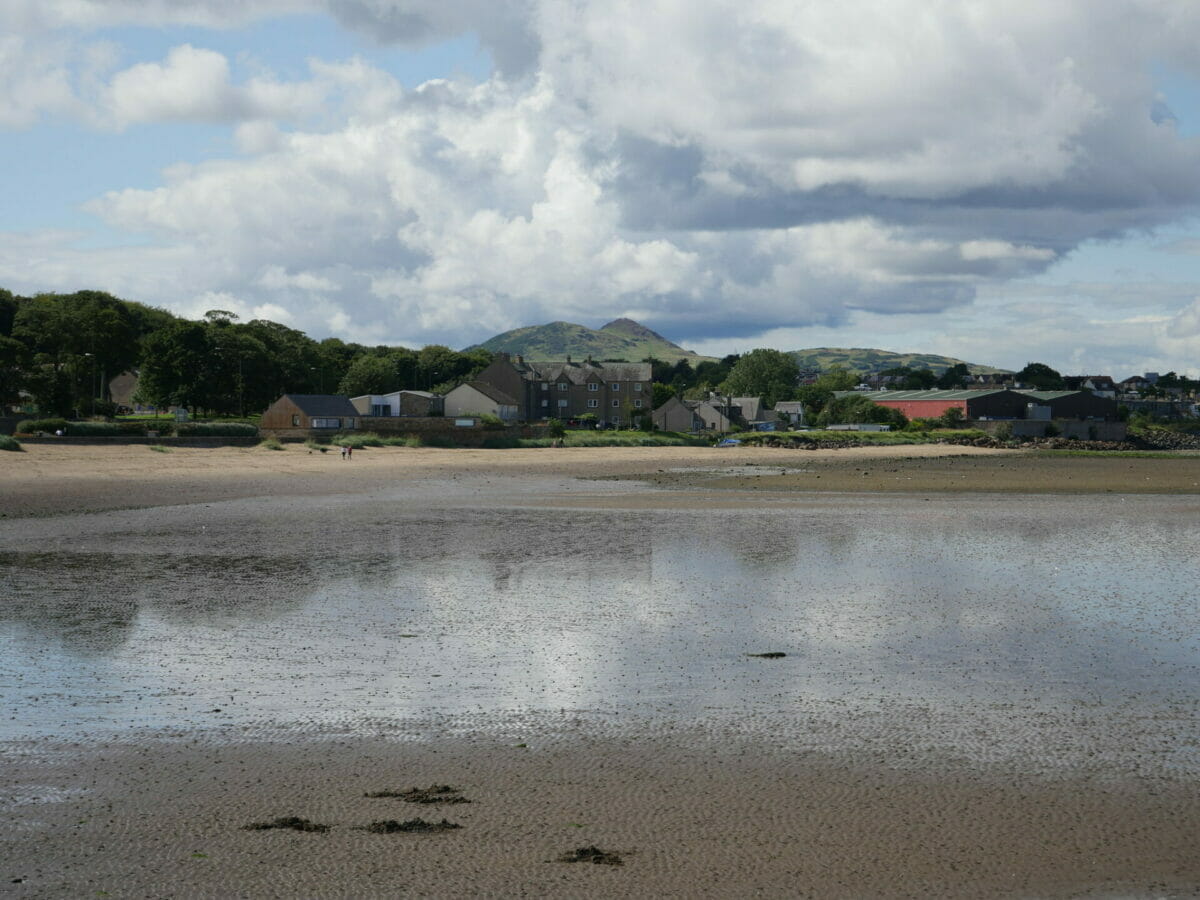 Pollution from Scottish Water sites
Fisherrow lost its bathing water status in 2019 after being rated as poor by Sepa for five consecutive years. Sepa now advises against bathing at the beach.
In April 2017, an internal review found that Scottish Water's combined sewage overflows (CSOs) at Portobello were having the "largest" impact on the Portobello West and Fisherrow bathing waters.
CSOs are pipes which allow rainwater and sewage to be released into waterways during heavy rainfall – reducing the risk of sewage backing up in homes.
Emails between Scottish Water and Sepa showed that issues with Eastfield's pumps were found in November 2019, and required maintenance or replacement.
In August 2020, Sepa asked Scottish Water why it was late to a sewage spill – as it was required to by licence – and asked for a written report.
"I'm concerned that this failure to notify has seriously hampered Sepa's investigation into a report of pollution on 9 August and high E. coli result on 10 August," it said. "There was a likely high result again on 17 August and we await confirmation that your assets including Eastfield have been checked and were not discharging."
A member of the public said that on 9 August, Fisherrow became "brown and smelly with a lot of toilet paper visible on the beach" – an issue that "happens fairly often but is normally only bad after rain."
Heavy rain had forced off manhole cover adjacent to Eastfield on 4 September and 9 October with "wipes, towels and spillage" entering Brunstane Burn, according to a resident.
Sepa was "particularly concerned to know the volumes of effluent involved, screening arrangements, and what information Scottish Water used to assess there was no effect on the environment".
In October, Scottish Water said Sepa deemed Fisherrow to be its biggest concern ahead of 2021. Scottish Water referred to "the likely relationship" between Eastfield and bathing water quality, adding that there was no "improvement project" in place.
In November, Scottish Water warned that Sepa had sampled the bathing waters downstream of the Eastfield, finding "high counts [of contaminants] on a number of occasions this year".
"We need to commit to a course of action but not over commit to delivering [bathing water] improvement I think," Scottish Water added.
A January 2021 report from an engineering firm found that Eastfields pumps failed "frequently" and gates that control water flow were "not operating correctly, meaning any replacement of pumps is delayed".
In an April 2021 email, Sepa said it had "no indication of timescales on start or completion dates on assessing these issues," adding that Scottish Water was late to submit data on sewage spills.
Sepa wanted "firmer commitments" from Scottish Water to bring about a resolution. Minutes from a May 2022 Esk River Improvement Group meeting state that works were still ongoing just ahead of the bathing season.
Eastfield "operating correctly"
The Fisherrow Harbour and Seafront Association said the surrounding waters had "suffered from manmade pollution contaminating its beaches and coastal water for many years."
"This risks the health and wellbeing of residents and visitors who expect to be able to swim in the sea," said Claire Tochel, a volunteer trustee.
"Fisherrow Community groups have campaigned relentlessly to keep this issue on the agenda of the big organisations who are responsible and who have been trusted to serve the public. We won't give up and hope that one day soon we can confidently say the water is naturally clean."
Any activity which has or could significantly impact Scotland's water environment requires a Controlled Activity Regulations (CAR) licence from Sepa – including Eastfield. The ERCS highlighted that it is "a criminal offence to contravene a CAR licence".
"The illegal operation of [Eastfield] by Scottish Water appears to have occurred for almost three years," said Ben Christman, an ERCS solicitor.
"Sepa is subject to a legal duty to enforce CAR licences, and has various statutory powers it can use to do this. There has been little intervention from Sepa, who have not taken any formal enforcement action.
Both Scottish Water and Sepa said issues at Eastfield had now been resolved. The site had been "operating as designed" since the last bathing season – which spans from 1 June to 15 September – was regularly inspected and maintained, and would be reassessed for further improvements.
"Over recent years, the pumps at Eastfield have been either refurbished or replaced and routine maintenance has been carried out," said a Scottish Water spokesperson.
"In early April 2022, over 25 tonnes of debris, including wipes, sanitary products and grease, were removed from the pumping station. These items should not be in the sewer system and can impact on the network's ability to operate."
Sepa said "a number of pressures" had affected water quality at Fisherrow. These included sewage overflows from Eastfield, "spills as a result of misconnections from homes and businesses to the public sewerage network", as well as "littering and dog fouling".
A spokesperson said Sepa had worked alongside Scottish Water and other authorities to make "significant improvements", following investment of around £3m.
"The Eastfield Pumping Station is now operating as it should be, in compliance with its authorisation from Sepa. Multiple misconnections have also been rectified and improvements made to the sewerage network to reduce spills."
They added: "As a regulator, enforcement is an essential part of our toolkit and a responsibility we take very seriously. We recognise the need to be proportionate in all our enforcement activities and ensure resolution of issues remains a priority."
'A national problem'
Shona McIntosh, a Green councillor for Musselburgh, said she was worried about the water quality at Fisherrow and surrounding waterways.
"Enforcement against polluters is simply not strong enough and the current system – where the polluter pays for clean-up – causes unnecessary delays in cases where the responsibility is not immediately clear," she argued.
"There is also a concern locally that over-development of new housing around the area puts unsustainable pressure on our sewerage systems.
"Sepa and Scottish Water are consulted as part of planning applications for new housing, but they (like the local authorities) are under pressure from developers and from Scottish Government house-building targets, so there is a lack of public confidence that these assessments are as rigorous as they should be."
But McIntosh stressed that pollution at Fisherrow was part of "a national problem". In 2021, The Ferret revealed that the Scottish Government's water environment policy manager said that just ten per cent of sewage overflows are monitored in Scotland, compared to 80 per cent in England.
A freedom of information request by The Ferret found 12,238 overflows recorded by Scottish Water in 2020. But the lack of monitoring means that current figures are likely to be significantly understated.
Cover image thanks to John Lord