At least 56 MPs accepted paid-for-trips and gifts from Qatar collectively worth £370,000 over the five years before the 2022 World Cup while dozens of meetings have been held between Qatari organisations and the UK Government.
The Ferret examined the MPs' register of financial interests dating back to 2017 to gauge the access oil-rich Qatar has had at Westminster.
Qatar — the controversial host of the 2022 Fifa tournament — has faced global criticism for its treatment of LGBT+ people, and at least 6,500 migrant workers who died building infrastructure for the world's premier football tournament, which started last week. It continues until 18 December.
Homosexuality is illegal in Qatar and LGBT+ people are arbitrarily arrested and detained. The workers who died in Qatar since it won the right to host the World Cup 10 years ago were from India, Pakistan, Nepal, Bangladesh and Sri Lanka.
The Ferret's analysis of MPs' links to the Qataris found that Westminster politicians have accepted free flights, luxury accommodation, internal travel and meals worth thousands of pounds. Gifts accepted included hospitality at Goodwood racecourse, watches and Christmas hampers.
We also found Qatari organisations had at least 56 meetings with UK Government ministers including access to prime minister, Rishi Sunak, and high profile Tory backbenchers such as former prime minister, Theresa May MP.
The Scottish Greens accused Qatar of trying to "win over MPs" by offering them "lavish trips, gifts and hospitality" as part of a "shameful PR campaign". Amnesty International accused Qatar of "sportswashing" by hosting the World Cup and said politicians accepting hospitality from the regime must raise human rights issues.
Scots MPs to have accepted trips include Alistair Carmichael, Liberal Democrat MP for Orkney and Shetland, who visited Qatar twice — in 2017 with the British-Qatar All Party Parliamentary Group (APPG) in a trip worth £5100, and again in 2020 at a cost of £3,425.
In 2017 he visited World Cup sites and discussed "bilateral relations and regional issues" while the second trip was to discuss "workers' rights, bilateral relations and regional issues". Carmichael did not respond to our requests for a comment.
Angus MacNeil, Scottish National Party MP for Na h-Eileanan an Iar, has also visited Qatar twice including a trip in March this year costing £5,400 to participate at the Doha Forum 2022, a political event sponsored by the Qatari state.
David Mundell, Tory MP for Dumfriesshire, Clydesdale and Tweeddale, had a trip in October 2021 which cost £7,437. He went with the British-Qatari APPG to discuss Qatar's "humanitarian and political response to the Afghanistan crisis, preparations for the World Cup, workers' rights reform and bilateral relations". Mundell did not respond to our request for a comment either.
Scottish Tory leader Douglas Ross also visited in 2021 with the British-Qatari APPG. His trip cost £7,856. A Scottish Conservative spokesperson said: "Last year, Douglas joined parliamentary colleagues from the SNP, Labour and the Conservatives on a visit to Qatar. While there they had a number of constructive discussions, which included raising concerns directly over the country's human rights and LGBT abuses."
Labour MP for Edinburgh South Ian Murray was on the same trip. He told The Ferret that the British-Qatari APPG delegation in 2021 was to discuss Qatar's humanitarian, refugee and political response to the Afghanistan crisis, and to visit the refugee processing centre for Afghan and other citizens. He added: "This all party delegation was at the height of the Afghanistan withdrawal. Qatar was the only country able to get people out, after the botched retreat of the UK.
Murray added: "They processed thousands during those challenging days, and we met with hundreds of refugees and managed to address administrative issues which ensured a number could reach the UK quicker.

"Refugees were heading to every conceivable country and the only qualification for being in a Qatari processing centre was having a third country to go to. Thousands got out through that solitary route. It is all recorded publicly on the register of interests as it should be."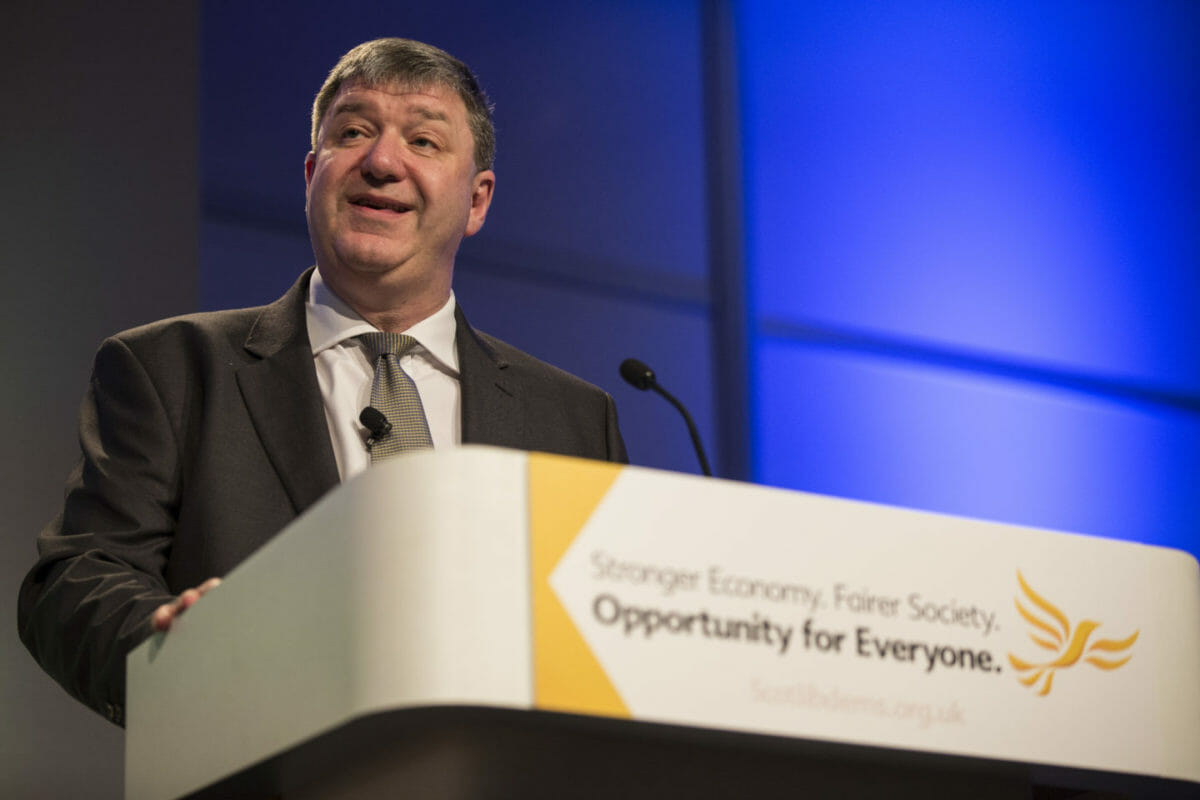 Other politicians to have registered gifts include Sir Lindsay Hoyle, the former Labour MP who is now Speaker of the House of Commons. He accepted "guest passes for two people at the Qatar Goodwood Festival 2021, including hospitality, accommodation and dinner". The value of the gift was £1040.
A spokeswoman for the Speaker's office told The Ferret: "All hospitality is declared in full and on time to the Registrar of Members' Interests in accordance with the rules."
Qatari organisations have met with UK ministers including prime minister Rishi Sunak in 2022 when he was chancellor of the exchequer. In 2017, the prime minister at the time, Theresa May, met the Qatar Businessmen Association and Qatar Investment Authority, among others. All these meetings were registered at the time, as required, and there is no suggestion of any wrongdoing.
Qatar is viewed as an increasingly important ally for the UK. In May, the UK Government and Qatar issued a "joint communiqué" to mark 50 years of UK-Qatar bilateral relations.
"The United Kingdom and the State of Qatar share an important trade and investment relationship, with total trade of £4.8bn in 2021. Qatari investment in the UK economy is estimated to be over £40bn and significantly supports jobs, innovation, levelling up and economic development in both countries," a statement by the UK Government said.
According to data from Campaign Against Arms Trade – which was analysed by the Scottish Greens – since the Tories were elected in 2010, the UK has licenced £3.4bn worth of lethal weaponry to Qatari regime forces who will be policing this year's World Cup. Equipment approved includes machine guns, ammunition, weapon sights, assault rifles and 'anti-riot' shields.
In 2016 The Ferret revealed the Scottish Government kept quiet about human rights abuses while seeking up to £1.3bn from Qatar to pay for new hospitals and motorways.
According to a ministerial briefing, on an official visit to Qatari leaders in May 2013 the then Scottish international development minister, Humza Yousaf, failed to mention the lethal conditions faced by hundreds of thousands of migrant workers.
Instead, Yousaf was briefed to highlight a shopping list of multi-million pound "investment opportunities" in Scotland's health, transport and education services. His "top line", he was told, was that Qatar had "great potential" to help Scotland boost its economy.
In his defence at the time, Yousaf pointed out he had since "engaged constructively" with Qatari officials on the issue.
Reaction
Naomi McAuliffe, Scotland programme director for Amnesty International UK, said: "Amnesty has repeatedly highlighted the Qatari authorities' attempt at sportswashing to divert attention from their treatment of migrant workers, suppression of dissent and discrimination against LGBTI people. Any MP accepting hospitality from a foreign government must not feel compromised when it comes to raising human rights issues."
Scottish Greens MSP Ross Greer said the Qatari authorities have used the World Cup to "sportswash its appalling abuses of LGBTQ people, migrant workers, women and human rights activists", He added: "This tournament, like the dictatorship which is hosting it, is built on the exploitation and suffering of hundreds of thousands of people."
Greer continued: "The Qatari royal family isn't spending hundreds of thousands of pounds on hosting and entertaining MPs simply out of the goodness of their hearts. This is a transparent attempt to buy allies and increase their toxic influence in Westminster.
"The MPs named need to think why they were offered these extravagant freebies and what message it sent when they accepted them. Questioning the Qatari regime is one thing, but they didn't need to be in a luxury hotel that it had paid for in order to do so."
Qatar's positions
Qatar's labour minister reportedly responded to global criticism by saying that at least £289m has been given as compensation to migrant workers who claim to have been treated badly. "There is a mechanism to which everyone can resort in order to seek remedy and get compensation," he said.
Meanwhile, the head of FIFA accused critics of Qatar of hypocrisy and double standards. FIFA President Gianni Infantino told a press conference: "I think for what we Europeans have been doing in the last 3,000 years around the world, we should be apologizing for the next 3,000 years, before starting to give moral lessons to people." He added: "This one-sided moral lesson is just hypocrisy."
Last Wednesday, the German national team protested at the World Cup against FIFA and Qatar. Players posed and covered their mouths ahead of the team's opening game against Japan, in response to being banned from wearing armbands which read "One Love," and featured a rainbow heart — a move designed to stand with the LGBTQ+ community.
The armbands were to be worn by several European countries — including England and Wales — to show their support for the LGBTQ+ community in the face of Qatari law, which imprisons individuals engaging in homosexuality, and could result in the death penalty.
FIFA banned the armbands.
The Embassy of Qatar in London was asked to comment.
Palace of Westminster, London | Credit: Diliff (CC BY-SA 2.5) | Wikimedia Commons.