Tens of thousands of social housing properties in Scotland are failing to meet the government's minimum standards for energy efficiency, new data has revealed.
The figures show that around one in every 15 social homes which should be meeting the standard are failing to do so – with the proportion as high as 40 per cent in some areas.
A significant number of housing associations in Glasgow, which is due to host a major UN climate change summit in November, are among those performing worse than the national average on the energy efficiency target – a key part of the Scottish Government's efforts to reduce carbon emissions.
Critics say the figures are "really disappointing," with warnings that – together with rising energy prices and UK Government cuts to universal credit – they will leave many social housing tenants "between a rock and a hard place."
The Scottish Government said its energy efficiency standard for social housing (EESSH) "will help to reduce energy consumption, fuel poverty and the emission of greenhouse gases," because more efficient homes will leak less heat and cost less to keep warm.
Scottish Ministers set a minimum energy efficiency target for social landlords to meet by the end of 2020, equivalent to a band D or C on an energy performance certificate (EPC). They stated in late 2019 that "excellent progress" was being made towards achieving this milestone.
However, newly published figures from the Scottish Housing Regulator show that 38,046 properties are failing to meet this minimum standard. This figure is on top of a further 25,564 properties exempted from the requirement to meet the standard, and 3151 for which it is unknown whether or not they are compliant because housing associations do not hold the relevant data.
With 542,557 properties meeting the EESSH minimum standard in the country as a whole, this means that around one in every 15 social homes which should be meeting the target are failing to do so.
There is considerable variation across the country, however, with more than a third of properties failing to meet the minimum standard in some areas. 40 percent of Aberdeenshire Council's social housing which falls within the scope of the EESSH is failing to meet the target, and the figure for the Argyll Community Housing Association is 33 per cent.
Energy efficiency has been a major focus of Scottish Ministers' efforts to address climate change, with the government pointing out that "heating our buildings is responsible for a significant proportion of Scotland's emissions. As such, work to make our homes and buildings more energy efficient and to transition heating systems to renewable or low carbon sources will be critical."
The Scottish Government said: "The EESSH will contribute to the requirements of the Climate Change (Scotland) Act 2019, which sets targets to reduce Scotland's emissions of all greenhouse gases to net-zero by 2045 at the latest." It describes the standard as "a crucial part of Energy Efficient Scotland, which is the cornerstone of delivering the Scottish Government's designation of energy efficiency as a National Infrastructure Priority, and sets out a 15-20 year programme that will significantly improve the energy efficiency and greenhouse gas emissions of our homes and buildings."
However, analysis of the data found eight housing associations in Glasgow – which is due to host a major UN climate summit this autumn – where between 10 per cent and 25 per cent of properties in scope of the energy efficiency target were failing to meet it.
| Housing Association | Eligible properties missing the target |
| --- | --- |
| Cathcart and District | 25 per cent |
| Milnbank | 23 per cent |
| Thenue | 19 per cent |
| Govan | 18 per cent |
| Glasgow West | 16 per cent |
| Linthouse | 14 per cent |
| Southside | 13 per cent |
| Govanhill | 10 per cent |
As well as addressing climate change, the Scottish Government's standards on energy efficiency in social housing are also intended to reduce fuel poverty – which is defined under Scottish legislation as a household spending more than 10 per cent of its net income on fuel (after housing costs have been deducted).
Improving the energy efficiency of homes means they will leak less heat and therefore cost less to keep warm. However, concerns have been expressed that the significant minority of people whose homes have failed to meet the energy efficiency standard are now facing not only winter, but also significant energy price rises.
Wholesale gas rises have reportedly risen by 250 per cent since the start of 2021, with energy suppliers raising domestic energy prices as a result.
Friends of the Earth Scotland Director Dr Richard Dixon said: "Our poor quality housing and the slow speed of climate action over the past decade means that too many homes are still leaking heat and damaging the health of the residents. "
"Authorities across the country need to make sure that they are pulling out all the stops to ensure that Scotland is delivering energy efficient homes where people need it the most."
WWF Scotland's Climate and Energy Policy Manager, Holly O'Donnell said: "In the current climate, many of us are dreading higher fuel bills- more than a quarter of people in Scotland are in fuel poverty, living in leaky, draughty homes. Proper investment in energy efficiency can help cut energy bills, tackle fuel poverty and slash emissions."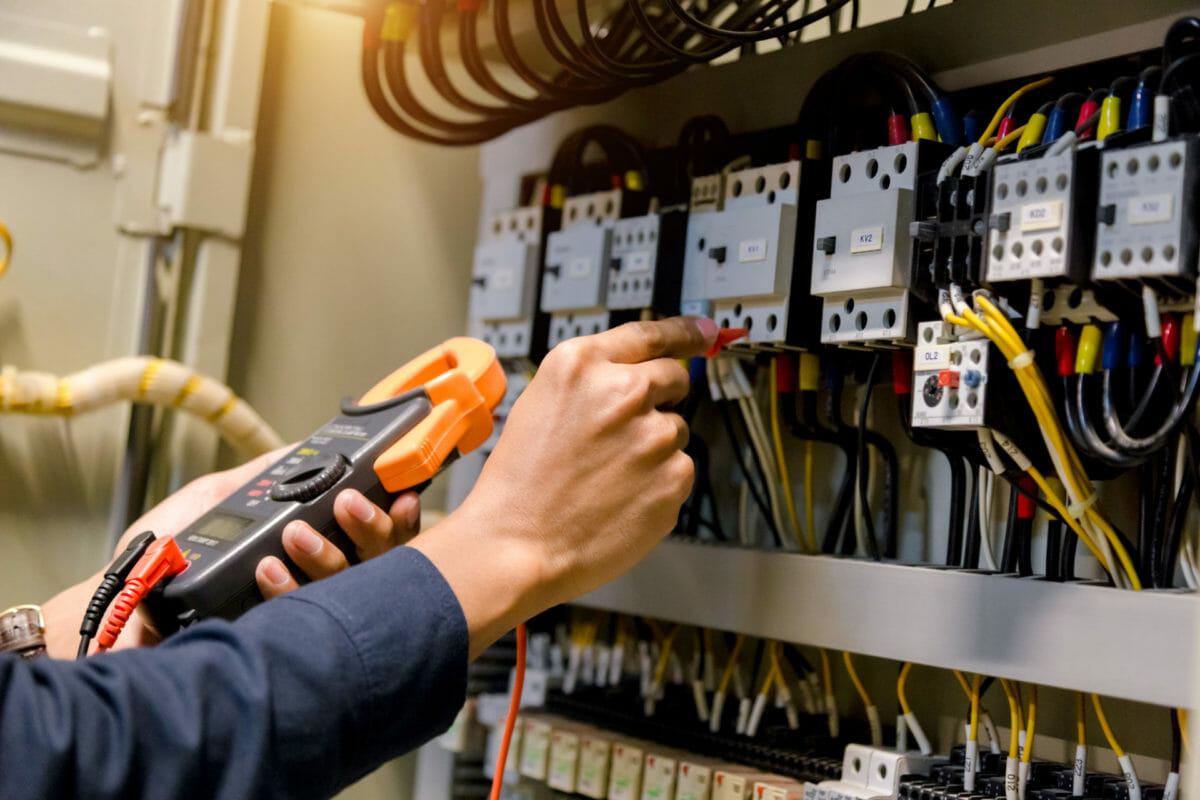 Laura Moodie, former Scottish Greens' candidate in the South of Scotland, said: "With rising fuel prices, cuts to universal credit and the Tory tax hike on workers, social housing tenants are caught between a rock and a hard place: unable to access the funding needed to improve the efficiency of their homes themselves but also unable to move to better homes."
Moodie argued that the problem is exacerbated because support available to private tenants and homeowners to make their properties more energy efficient is not accessible to people living in social housing.
"There are good reasons behind this", she said. "The social housing sector were funded directly to improve energy efficiency in their properties – but as we've seen the reality on the ground is that the hardest to fix homes have been left until last. And few people living in social housing can afford (or would wish) to move to the private rented sector or to buy outright."
Some housing associations have pointed to the specific challenges they face in trying to upgrade old buildings in order to meet the energy efficiency target, while keeping rents as low as possible.
"Meeting the EESSH standards is very important to the association, not only as part of our responsibility to the planet, but also so that our tenants are not out of pocket when it comes to paying energy bills," Annie Macfarlane, Govanhill Housing Association Chair and local resident told the Ferret.
She pointed out the housing stock in Govanhill is "predominantly made up of pre-1919 tenements, adding: "as someone who lives in such a building, I am more than aware of the difficulties they present when it comes to energy efficiency."
Others have said that there are problems with the Scottish Government's EESSH standard itself. Patrick McGrath, director of Southside Housing Association, said that while they were committed to achieving the standard where possible, the "EESSH perversely, along with the current tax system, has a bias towards gas heating [and] in many cases is not consistent with Net Zero Emission targets, and offers limited recognition of carbon reduction solutions."
The Scottish Federation of Housing Associations (SFHA) said "the current methodology can also favour conventional fossil fuel heating systems over low and zero emissions alternatives which works against the Scottish Government's ambitions to reach net zero by 2045."
SFHA Chief Executive Sally Thomas said "The social housing sector has the most energy efficient homes in Scotland, and the Scottish Government's energy efficiency standards have helped to drive this."
She continued: "Our findings show that EESSH2, which is to be met by 2032, will cost housing associations an estimated £2bnn but only reduce the total percentage of households in fuel poverty by 24 per cent."
Housing associations and Scottish Government bodies also pointed to the challenges caused by the pandemic to upgrading properties.
A spokesperson for the Scottish Housing Regulator said the total number of homes meeting the standard increased by nearly 14,500 during 2020-21, and 89 per cent of homes in the scope of EESSH meet the standard, but that the pandemic had "constrained landlords' capacity to fully implement investment programmes, including those to bring homes up to EESSH."
The Scottish Government said social landlords were "leading the way in making social housing stock more energy efficient" and that it would invest £100m over the next five years to accelerate the delivery of energy efficiency and zero emission heating systems in social housing stock.
They added that the pandemic had had an impact on landlords ability to meet the EESSH milestone, and that rural areas also faced additional challenges because "heating options can be more limited."
Photo Credit: iStock/astockphoto