The SNP has called for a UK government inquiry to ascertain if bombs made in Scotland were used in alleged war crimes in Yemen.
The Ferret recently reported fears that missiles produced in Fife were fired from Saudi Arabian war planes at innocent people.
More than 2100 civilians including at least 400 children have been killed in Yemen's civil war.
Britain has supplied Paveway IV missiles to the Saudis who have been bombing Houthi rebels since March.
Other Arab states are helping the Saudis in a bid to reinstate Yemen's president who was ousted by the rebel group.
The Saudi-led coalition is backed by Britain and America, and the Saudis use UK-made fighter jets called Tornados and Eurofighter Typhoons.
The 500 pound Paveway bombs used by the Saudi air force are made by a US arms firm called Raytheon which has a factory in Glenrothes.
Raytheon employs 600 people and is a major contributor to Fife's economy.
But the Arms Trade Treaty, which came into force last December, prohibits the sale of weapons where there is a clear risk they could be used for war crimes.
Amnesty International investigated eight air strikes by the Saudi-led coalition in Yemen that killed at least 141 civilians and injured 101 others during a research mission in June and July.
The report by Amnesty said its evidence revealed a pattern of air strikes targeting heavily populated areas and called for a war crimes investigation.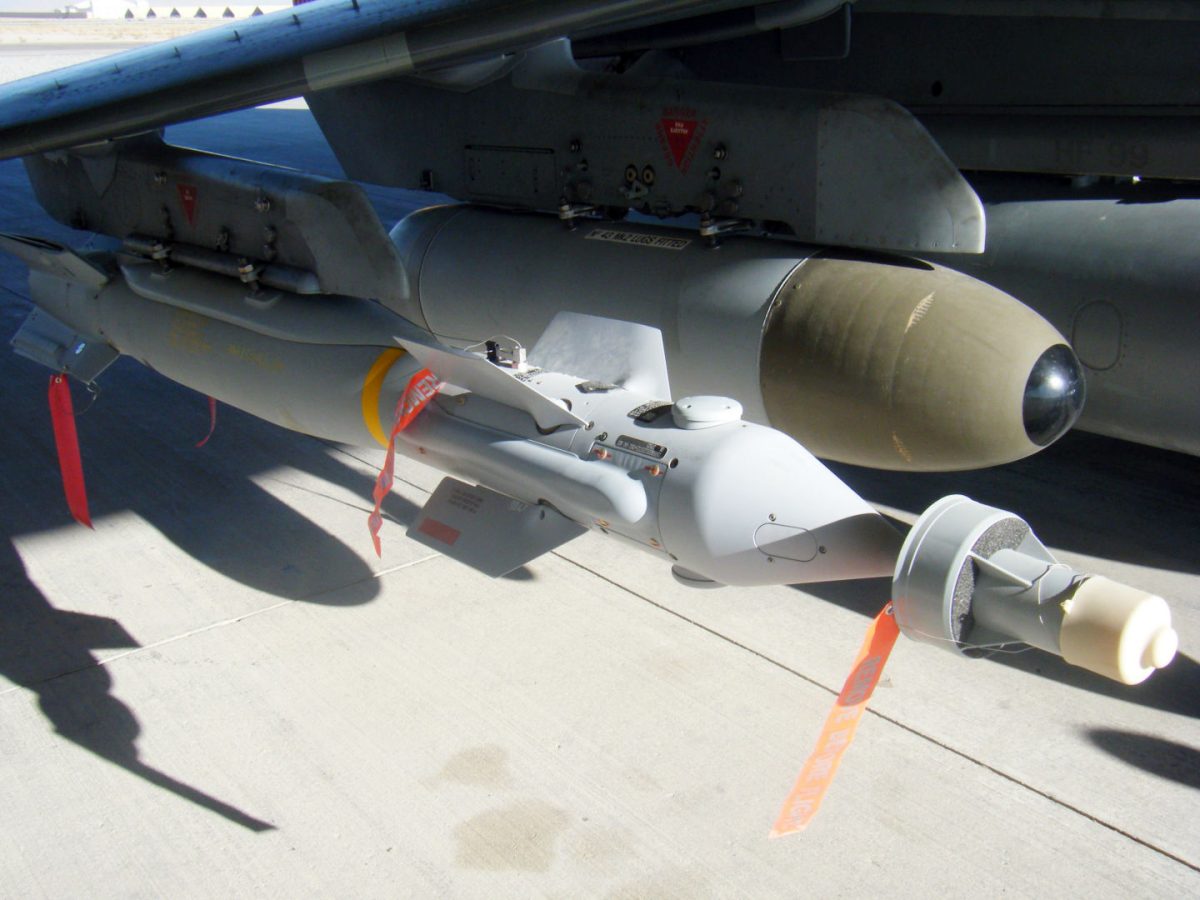 Patrick Grady MP, the SNP Westminster Spokesperson on International Development said: "The Arms Trade Treaty, which the UK signed up to, makes it clear that weapons should not be sold where there is a risk they will be used against civilians. Last week during a debate in parliament, I and a number of SNP colleagues called for the UK Government to review its sales of weapons to countries which its own Foreign Office lists as being of concern with regard to human rights.
"The government should publish all the information it holds on the end use and end users of weapons manufactured or sold by UK companies, and if need be, launch an inquiry into the specific claims about the sale and use of weapons to Saudi Arabia."
However, in response the UK government said: "HMG takes its arms export responsibilities very seriously and operates one of the most robust arms export control regimes in the world. We rigorously examine every application on a case-by-case basis against the Consolidated EU and National Arms Export Licensing Criteria. Risks around human rights abuses are a key part of our assessment.
"We are supportive of Saudi Arabian-led Coalition military intervention in Yemen following President Hadi's request for support by 'all means and measures to protect Yemen and deter Houthi aggression'. UK support for military action is contingent on adherence to international humanitarian law, and a continued legal basis for the military action."
There are serious accusations of war crimes, and yet the UK is doing nothing to stop it.

Andrew Smith, Campaign Against Arms Trade
James Lynch, Deputy Middle East and North Africa Director at Amnesty International, said: "With no end to this deadly conflict in sight and a spiralling humanitarian crisis, civilian suffering is at an all-time high.
"The international community must seize this moment to establish a credible, international inquiry that offers hope for accountability and justice for victims of serious violations and abuses in Yemen. It is time for the international community to stop turning its back on the victims of the crisis unfolding in Yemen and to take measures that will help end impunity.
"Instead of providing logistical and military assistance to coalition forces that have committed serious violations, these influential members of the international community should seek to hold perpetrators of such violations to account.
"Any countries supplying arms to any party of the conflict must not authorise any transfer where there is an overriding risk the arms would be used to commit or facilitate serious violations of human rights and international humanitarian law."
Andrew Smith of Campaign Against Arms Trade, said: "The Saudi regime has been in London buying weapons, while at the same time its military has been attacking Yemen. The humanitarian crisis in Yemen is getting worse.
"There are serious accusations of war crimes, and yet the UK is doing nothing to stop it. There needs to be a political situation, but all we have seen so far is evasion, bluster and excuses made for the deplorable Saudi regime.
"The MPs are completely right to criticise the government's position; it seems like regardless of who is running Whitehall, arms sales will always trump human rights when it comes to Saudi Arabia."
Aid agencies in Yemen say a desperate humanitarian crisis is escalating and more than 1.4 million people have been displaced from their homes.
A version of this story was published by the Sunday Mail on 27th September 2015.