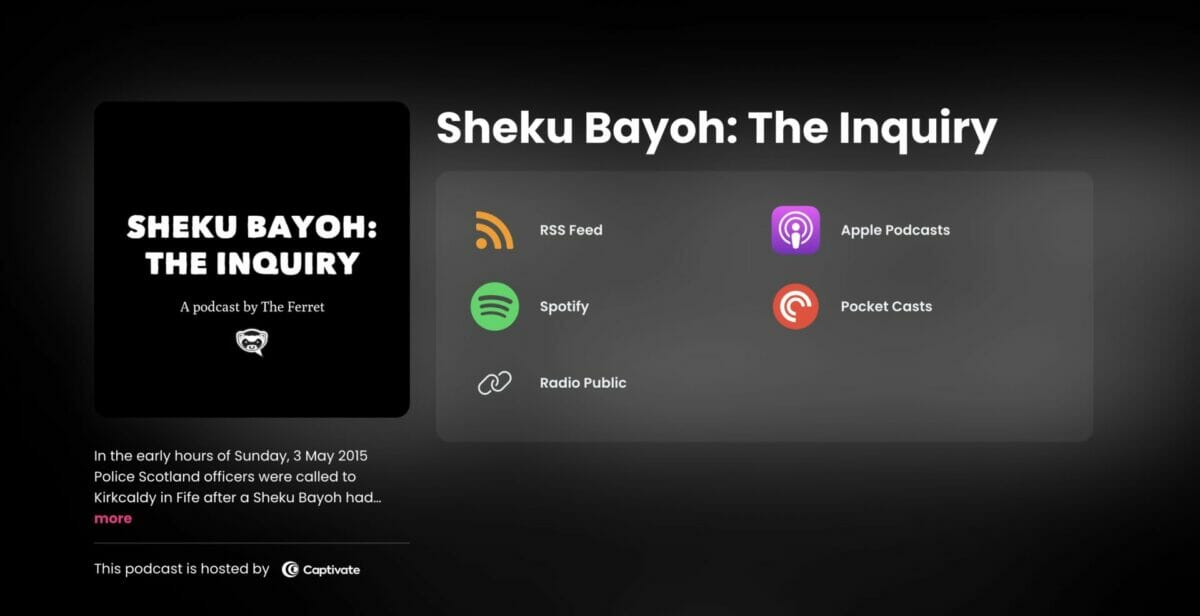 I said his name and I said: "how can I help you?" and at the same time I touched the silent alarm on the wall. I knew then other officers would be coming and that they would pass over the air that the alarm had been sounded in the custody unit.
I'm trying to buy time, trying to keep everything calm. I said to him: "Can I make you a cup of tea or coffee?". And he asked for a cup of tea.
In this episode we take a step back and hear about how one police expert witness told the inquiry about the benefits she had seen in using de-escalation techniques. And we hear evidence about how how else police officers attending Hayfield Road could have responded that day.
We also hear from witnesses who saw up to six officers restraining Sheku and listen to evidence about the dangers of restraint and its potential impact on someone's breathing.
Sheku Bayoh: The Inquiry
This podcast was written and produced by Karin Goodwin
Research by Tomiwa Folorunso
Recording, editing & sound design by Halina Rifai
Original music by Alan Bryden
Listen to all the evidence from the Sheku Bayoh Inquiry, or find out how to get a ticket to attend in person at www.shekubayohinquiry.scot
To make this podcast we're spent hours listening to all of the evidence so we can summarise it for you, our listeners. And we need your support to do more.
Join us at theferret.scot/subscribe and get three months free with the code PODCASTOFFER
Image thanks to iStock/BrianAJackson