A renowned former member of the SAS has resigned from an armed forces charity, once linked to Scottish Labour leader Anas Sarwar, accusing the organisation of financial mismanagement with public donations, The Ferret can reveal.
Former Sergeant Colin Maclachlan, who starred in the Channel 4 series Who Dares Wins, has stepped down as a high-profile patron of the Ancre Somme Association Scotland charity.
MacLachlan and chairman John Jenkins have left the organisation citing fears over the handling of donations after they say they were refused access to financial statements and accounts.
An investigation by the charities regulator concluded that there had been no dishonesty.
Both men had reported the charity – which cites Sarwar as an ambassador on its website – to the Office of the Scottish Charity Regulator (OSCR) but believed not enough had been done by the watchdog. There are no suggestions Sarwar was aware of the financial row.
Tory MSP Alexander Stewart was also involved with the charity but again there is no suggestion of any wrongdoing on their part. He is no longer involved and declined to comment.
In 2018, the charity unveiled a tribute to soldiers who made the ultimate sacrifice in the First World War at the Scottish Parliament. The sculpture, a life size aluminium silhouette of a British soldier, went on display in the Parliament's Main Hall in November.
The OSCR confirmed they had launched a probe into the charity and made a number of governance recommendations.
Police Scotland said they received a report of alleged financial irregularities but were taking no action.
Maclachlan – who served with 22 SAS and the Royal Scots – said: "People that know me will know how much transparency and integrity mean when it comes to charities.
"I have taken the decision to resign as patron of the Ancre Somme Association Scotland charity due to not trusting the financial processes in place.
"Having asked the question and then the chairman being refused the bank accounts which had been moved, I reported the charity to OSCR who have been toothless and we still don't have access to the accounts.
"I can't be part of that or associate myself with it. People can make their own minds up about being involved or donating money but I have just resigned."
Maclachlan, from South Queensferry, near Edinburgh, joined the Royal Scots when he was aged 15 and completed 18 years' service, including seven in the SAS.
He emerged as the main star of Channel 4's 'SAS: Who Dares Wins' in 2015, where recruits were put through special forces selection tests.
He applied to join the SAS and was accepted at his first attempt, aged 23.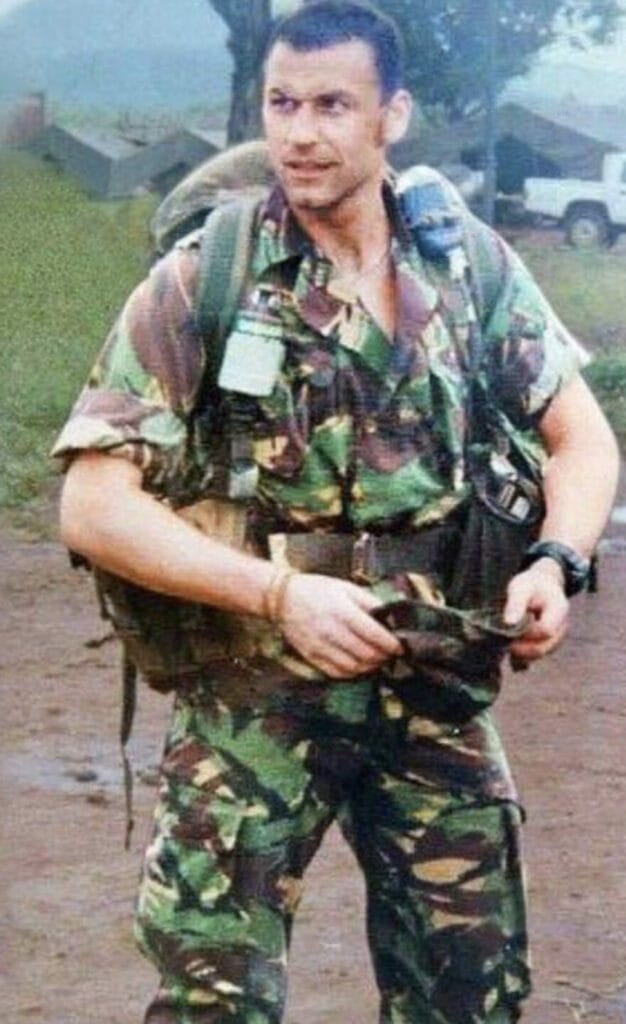 MacLachlan became patron of the charity in September 2020. The charity has created memorials to fallen soldiers, presented Remembrance benches to schools, developed legacy learning booklets and claims to have raised thousands of pounds for various other charities and projects.
But former chairman John Jenkins said he also felt duty bound to leave the charity after battling for months to see financial documents.
He also reported the matter to the OSCR.
He said: "I also stand with Colin Maclachlan regarding the Ancre Somme Association Scotland charity.
"I have also resigned as the chairman due to not trusting the financial processes in place.
"We tried for five months to get sight of the bank statements and accounts but they were never produced.
"They have been reported to OSCR who overall have been very weak with their decision making as the (Ancre) constitution has been broken on many occasions but they are allowed to continue. [Evidence of breaches of the constitution? Do we mean OSCR's finding of breach of 'legal duties'?] In reply, Stephen said: "The OSCR says they did fail to live up to their own legal duties so I think we are safe on that one."
"It became untenable for me to continue with the charity."
In August last year, the Ancre Somme Association Scotland organised a parade and short service in Laurieston, near Falkirk, to honour a SAS hero.
It took place at the village's war memorial and was held on the first anniversary of the unveiling of a memorial to John McAleese who was among the SAS soldiers who ended the Iranian Embassy siege in London in 1980.
The event was attended by veterans, politicians, forces cadets and members of the community.
A source from the Royal Regiment of Scotland, said: "A lot of people – civvies, soldiers and veterans – respect Colin so this news came as a massive shock.
"The Ancre Somme Association Scotland charity have done some good work – placing memorial benches in the schools of young men who have fought and died for their country for example.
"But it is very worrying to hear now that such esteemed people have felt they need to walk away from the charity and have called in the regulator.
"There needs to be an urgent full and independent investigation to see what has happened to cause so much concern."
An OSCR spokesman said: "We carried out an inquiry into the charity and concluded that, while there were some failures of the charity trustees to comply with their legal duties, we found no evidence of dishonesty or significant loss to the charity.
"Rather we considered there to have been errors in judgement and a lack of understanding. We made several governance recommendations to the charity which we expect them to comply with."
Police Scotland said: "On Friday, 16 December 2022, a report was made of alleged financial irregularities. Advice and assistance has been given to the reporter. No further police action at this time."
The Ancre Somme Association Scotland were contacted but declined to comment.
A spokesman for Anas Sarwar said: "Mr Sarwar supported this charity to secure memorials to the British Indian Army who died in the world wars. He ceased to be an ambassador in 2021."
This story was co-published by The Herald.