Private health firms operating in Scotland have financial links to politicians, been accused of mistreating staff and patients, and are charging up to £250 for 15-minute GP appointments, The Ferret can reveal.
Many of the companies – which include subsidiaries of US corporations – run private hospitals and clinics in Scotland. Some have been accused of poor treatment of workers, prioritising profit over care and price fixing patient consultations.
Scotland's largest health union claimed that an NHS "staffing crisis", underfunding and long waiting lists due to "failures in workforce planning and recruitment" had led to the rise of "unpleasant profiteers".
In November, figures published in Public Health Scotland's GP workforce survey showed that GP numbers had fallen to the lowest point since 2009.
The Scottish Government said it was working with NHS boards to end the backlog of treatments and long waits which had been exacerbated by Covid-19. A £1bn NHS recovery plan and ongoing recruitment drive had led to "a record number of GPs", it claimed.
Shareholders and directors of some firms include Labour and Conservative politicians who have funded party leadership campaigns, and donated to key figures like Labour leader Keir Starmer and shadow chancellor, Rachel Reeves. One major health firm gave £17,000 to the Tories, while its partners and investors gave millions of pounds more.
A leading transparency group said firms make political donations "for smooth access and to secure influence". It warned parties against taking cash from private health firms "undermining the NHS".
10 private firms offering GP appointments in Scotland
| Name | Cost of shortest in-person GP appointment or initial consultation | Locations |
| --- | --- | --- |
| Bupa | £79 for 15 mins | Edinburgh, Glasgow and Aberdeen |
| Circle Health Group (Centene Corporation) | £170 for initial consultation | Glasgow, Aberdeen, Dundee, Stirling and Renfrew |
| City Health Clinic | £150 for initial consultation | Edinburgh |
| GP-Plus | £180 to £250 for 15 mins (depending on the day and GP). £35 for each additional 5 mins | Edinburgh |
| Roodlane Medical (Hospital Corporation of America) | £80 for 15 mins | Glasgow |
| Shawfair Park Hospital (Spire Healthcare) | £120 for 30 mins | Edinburgh and Midlothian |
| The Edinburgh Clinic (Nuffield Health) | £140 for a 30 min initial consultation | Edinburgh |
| West Lodge Medical | £250 for initial consultation | Symington, South Ayrshire |
| Westbourne Medical Studios | £180 for 30 mins. £280 for initial 45-min consultation (includes free prescription and follow-up call) | Glasgow |
| Your GP | £120 for 15 mins | Edinburgh |
NHS patients and workers going private
The Ferret surveyed 25 firms and individuals offering private GP services in Scotland, with charges ranging from £60 to £250 for 15-20-minute appointments.
An Edinburgh resident, who asked to remain anonymous, told The Ferret that she recently paid a private GP £400 to remove a growth from her 10-year-old sons' neck. The growth was continually bleeding and causing her son to be teased at school.
"I work in the NHS so had the internal phone book at my disposal and even with that I couldn't speak to a human being who could give me an indication of how long we might have to wait for dermatology," she said.
"The problem wasn't with our GP – our GP is excellent. The problem is the congestion and a backlog in the services that GPs need to refer into". After her NHS GP intervened, an appointment with an NHS dermatologist was confirmed shortly after the paid appointment. "Had I known that, I would have waited," she added.
HCA Healthcare
HCA – owned by the Hospital Corporation of America – owns the Roodlane Medical Glasgow Clinic, which charges £80 for 15-minute appointments. The corporation – which made £4.7bn in 2022 – and its UK subsidiary have allegedly treated some workers and patients poorly in recent years.
It reportedly paid "professional union busters" to stop US nurses joining a union, and threatened to lay off thousands of nurses unless they accepted concessions including wage freezes. HCA paid its chief executive around £25m in 2020.
HCA declined to comment on its alleged union suppression efforts at the time. But it said it had not laid off any workers due to the pandemic, and argued that while executives had taken pay cuts, unions had refused to follow suit.
HCA's London staff claimed they were not given proper training or adequate PPE during the pandemic proper training, and were bullied when they spoke out. The HCA, which received millions of pounds in UK furlough money and took on £190m in NHS Covid-19 contracts, reportedly paid key workers well below the London Living Wage at the time.
While HCA declined to comment on the dispute, Compass Group, which HCA had outsourced its cleaning contracts to, disputed much of the workers' allegations. All employees were given training, PPE and recent pay rises, and had access to a financial hardship fund, it claimed.
In January, some of HCA's US workers accused it of understaffing hospitals to keep profits high, which they said risked the wellbeing of patients and led to overcrowding. HCA said its staffing was "safe, appropriate, in line with other community hospitals, and in compliance with applicable regulations."
HCA International donated £17,000 to the Tories in 2010. Its shareholders include Lord Hollick, a Labour peer in the House of Lords who has given £161,000 to Labour. He donated to Keir Starmer and Rachel Reeves, and helped fund the failed leadership campaigns of Owen Smith and Liz Kendall, who is now the shadow minister for social care.
Circle
Circle – a subsidiary of the US Centene Corporation – owns private hospitals and clinics in Glasgow, Aberdeen, Dundee, Stirling and Renfrew. It charged £170 for an initial consultation.
Lord Hutton, a Labour member of the House of Lords, is a non-executive director of Circle. Centene counts Lord Farmer, a former Tory party treasurer and a House of Lords member, as a shareholder.
In 2012, a Tory MP and former shadow health minister, Mark Simmonds, apologised for failing to make clear his £50,000-a-year strategic advisory role for Circle when speaking in favour of changes to the NHS during a parliamentary debate. By 2014, Circle had reportedly won £1.36bn in NHS contracts and its investors had given £1.5m to the Tories.
In 2020, then-health secretary Matt Hancock met the chairman of a company which owned a large stake in Circle to discuss "NHS use of private sector capacity". The CEO of a firm which was Circle's majority shareholder via associated companies was also present.
In the same year, Circle bought GHG Healthcare Holdings, the parent of BMI Healthcare, which opened the private Ross Hall Clinic in Renfrew in 2021.

GHG admitted it would benefit from NHS spending cuts in 2010 when it was chaired by an advisor to David Cameron's Conservatives. The advisor led a review of the public sector that identified £12bn of potential savings ahead of the austerity era.
London and Regional (L&R) Properties, a GHG investor, donated nearly £145,000 to the Tories, including £10,000 to Cameron's leadership campaign. GHG counts the private equity firm Apax Partners as a former partner and former shareholder. Apax's former chief investment officer donated nearly £1.3m to the Tories.
Spire Healthcare
Spire owns Edinburgh's Shawfair Park Hospital, where patients can currently book a 30-minute GP appointment for £120. It was fined by the Competitions and Markets Authority (CMA) in 2020 for price fixing.
A Spire spokesperson confirmed that it facilitated an agreement that a group of consultants align their fees for initial consultations, with four increasing their fee by £20 at one hospital. Spire "apologised for its conduct and fully cooperated with the CMA in its investigation, agreeing to accept the CMA's findings in full and settle the case with a fine of £1.2m".
Spire was formed when the private equity giant, Cinven, bought Bupa's chain of hospitals in 2007. Cinven was fined £43m by the CMA in 2021. Its drug company subsidiary overcharged the NHS for drugs when it inflated prices by more than 10,000 per cent. Spire stressed that this occurred after Cinven's ownership, which ended in 2015.
Lord Alistair Darling, the former UK chancellor, Edinburgh Labour MP and leader of the pro-union Better Together campaign, was paid £10,200 in 2011 for addressing a dinner organised by Cinven in London.
The former Labour health secretary, Patricia Hewitt, served as a senior adviser to Cinven after she left office in 2007. Hewitt was suspended from Labour after it was revealed that she claimed to have been paid £3,000 a day to help a client obtain a key seat on a government advisory group.
In November 2022, the UK chancellor – and former health secretary – Jeremy Hunt, appointed Hewitt, who chairs a local NHS board in England, to head an independent review of new NHS integrated care systems.
Nuffield Health and Bupa
Nuffield owns the Edinburgh Clinic, a private hospital which charges £140 for initial 30-minute consultations. Lord Glenarthur, a Tory Lord and former minister of state for Scotland under Margaret Thatcher, is a Nuffield member and former chairman of its integrated governance committee.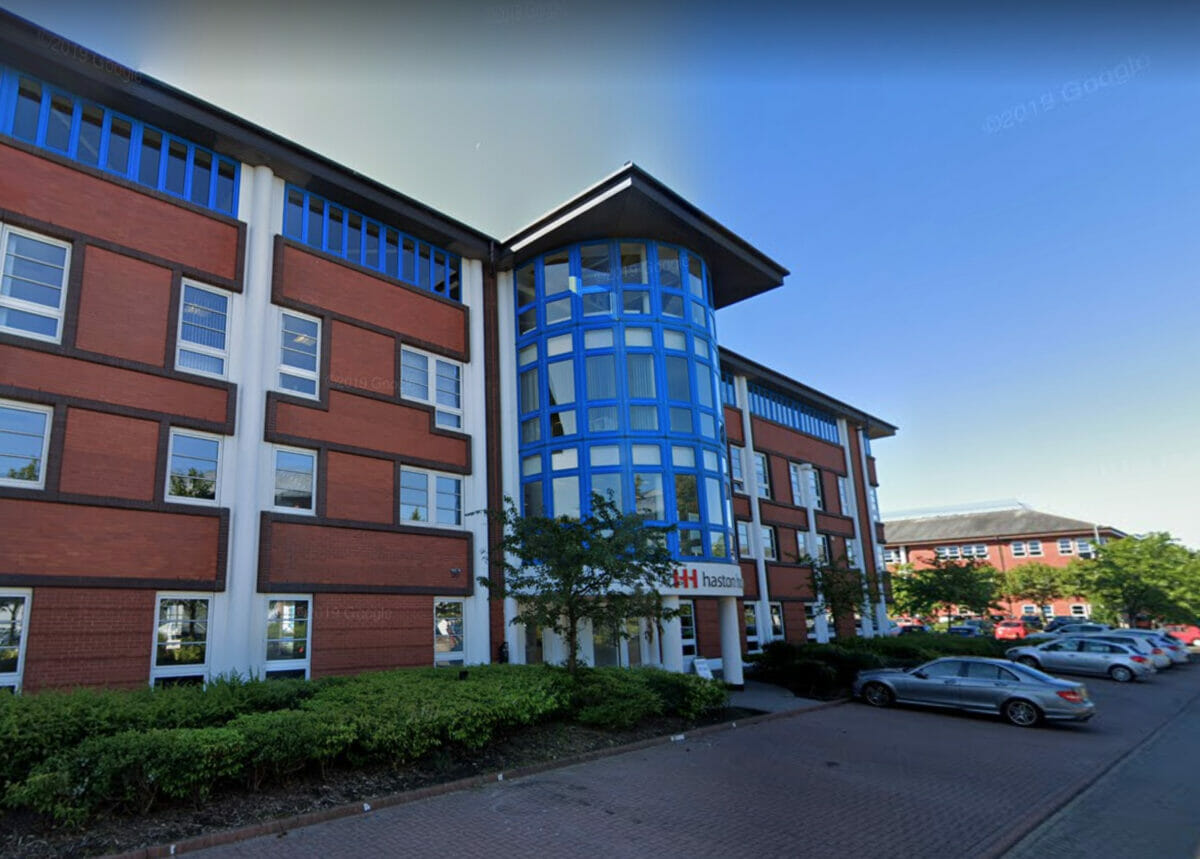 Bupa charged £79 for 15-minutes with a GP at its health centres in Edinburgh, Glasgow and Aberdeen. Nadine Dorries, a minister in Boris Johnson's Tory government, was a Bupa director before entering politics.
In 2010, Bupa paid £4,513 to fund a trip for then-Tory shadow health minister, Mark Simmonds, to visit its US hospitals.
In 2014, Bupa funded an "invitation only" event organised by the Social Market Foundation (SMF) think tank at a Tory party conference. It included the Tories' then-health minister as a speaker. In 2022, SMF published a paper penned by Tony Blair's health minister, which urged the NHS to deploy the private sector to save itself from collapse.
Tom Brake, a former Liberal Democrat MP and now director of transparency group Unlock Democracy, said parties should be "wary of taking cash from private health companies seeking to take over NHS contracts, undermining the NHS".
"Companies donate money to political parties and politicians because they expect it to smooth access and secure influence," he claimed. "The more they donate, the more they expect in return."
Brake added: "We need to get big money out of politics and put an annual £5,000 per year cap on donations."
The UK Labour and the Conservative parties did not respond to requests to comment.
Private health firms: a result of NHS underfunding?
Matt Mclaughlin, Unison Scotland's head of health, said: "Were the NHS staffed and funded properly there would be few people willing to entrust themselves to corporations.
"These figures are also a reflection of failures in workforce planning and recruitment that have been a feature of the NHS in Scotland for years – without improving that then our chances of undermining these unpleasant profiteers will be small."
Public ownership campaign group, We Own It, said many firms operating in Scotland were delivering NHS services in England or likely to get contracts. "This is an absolutely staggering state of affairs," said Johnbosco Nwogbo, lead campaigner.
"Our NHS should work for patients, not the bottom-lines of profit-greedy private companies. Recent research has linked the preventable deaths of hundreds of people to the outsourcing of NHS services to the private sector."
He added: "Let's kick out these private companies from our healthcare and fund the NHS properly".
A Scottish Government spokesperson claimed there were "a record number of GPs working in Scotland, with more per head than in the rest of the UK" and was "on track to deliver on our commitment of 800 additional GPs."
Some 3,220 additional staff had already been recruited to work at GP practices, trainee recruitment in 2021/22 had been the most of any of the last five years, and 98 per cent of GP training posts were now filled, they claimed.
The Ferret approached every firm and individual named in this article for comment.
Cover image thanks to Gustavo Fring via Pexels
GPs in Crisis is an investigation by The Ferret examining the pressure on doctors and patients at the frontline of community healthcare. Support our journalism by becoming a member for £5 a month at theferret.scot/subscribe.
This story is part of our Health Gap project, funded by the European Journalism Centre, through the Solutions Journalism Accelerator. The fund is supported by the Bill & Melinda Gates Foundation.