Scottish property experts have predicted that fracking in the central belt could hit house prices by up to 10 per cent, according to a survey by The Ferret.
They said that, despite the SNP moratorium on fracking, the prospect of new industrial sites springing up in central Scotland has already become an issue for some potential buyers.
A survey of property professionals undertaken by The Ferret as part of its investigation into fracking in Scotland, has revealed that the majority predict the practice will have a negative impact on house prices.
John Rafferty, director of Kelvin Valley Properties, a firm which covers Scotland's central belt, predicted a price fall of up to 10 per cent in any area where fracking gets the go ahead.
He said: "It becomes harder to sell a property in those areas and as a result that will have a negative impact, something along the lines of seven per cent, ten per cent, I think that may be fairly realistic.
"It could be a little bit more than that – I certainly don't think it would be much less than seven per cent."
Alyson Lowe, managing director of Alexander Taylor estate agency based in Bonnybridge, near Falkirk, also estimated a ten per cent price drop. She said the prospect of fracking is already deterring people looking for homes in the central belt.
"People are not really sure of what the consequences of that being in the perimeter, either under, around, beyond, or close to the property, and then obviously there's the possible knock-on, or additional health issues as well," she said.
"I have a had a few clients who are looking to purchase in areas where fracking is going to be taking place and they have not gone ahead with that purchase for that reason."
Industrial installations, perceived environmental, health and safety risks, and the influx of haulage that comes with shale gas extraction, are factors likely to impact negatively on the property market, estate agents said. Yesterday The Ferret revealed that nine companies had bid for licences to frack for shale under 1,900 square kilometres of central Scotland around Glasgow and Edinburgh.
"If they did start fracking in any particular areas, I think it would affect house prices. People would be nervous about buying property in an area where fracking is taking place – I think that's only natural," said Colin Storrie, director of Cailean Property.
"Any industrial installations around an area where there hasn't been before, definitely would have an adverse effect on the value of the properties in that area."
I have a had a few clients who are looking to purchase in areas where fracking is going to be taking place and they have not gone ahead with that purchase for that reason.

Alyson Lowe, Estate Agent
Graham Hague, a Senior Partner at Home Lettings Scotland agreed: "Anything that affects the perceived health of an area, that's going to affect people buying."
"If it's something industrial then, obviously it's going to affect the price of your house. That's not just fracking, that goes across the board for anything they build near your house if it wasn't there before."
Traffic impact
When applying to frack at a site in Kirby Misperton. North Yorkshire, Third Energy estimated 2,240 heavy goods vehicles (HGV) and 12,312 other van and car movements throughout the process. Increased traffic in previously quiet areas can also hinder the property market, according to estate agents.
High levels of traffic, particularly HGVs passing through rural areas would "affect the price and desire to want to live there", said Hague. This would certainly be the case "if the infrastructure is not there to handle it", Rafferty predicted.
However, Charlie Bennett, an estate agent of 27 years, said some would happily live in a "heavily subsidised" house if they were unfazed by noise and traffic.
Contrary to house prices, rents could rise in areas playing host to fracking in order to accommodate an influx of industry workers – a simple case of supply and demand.
"Any extra workforce in areas would have an affect on the rental market," according to Storrie. This was the case, he recalled, when the construction of the new Forth Bridge brought a tide of new workers.
"As soon as that started, the lettings around about the area of Dunfermline and West Fife went a bit crazy and we just couldn't find enough properties for people, and it did have an affect on rents as well – they did start to rise because demand was there."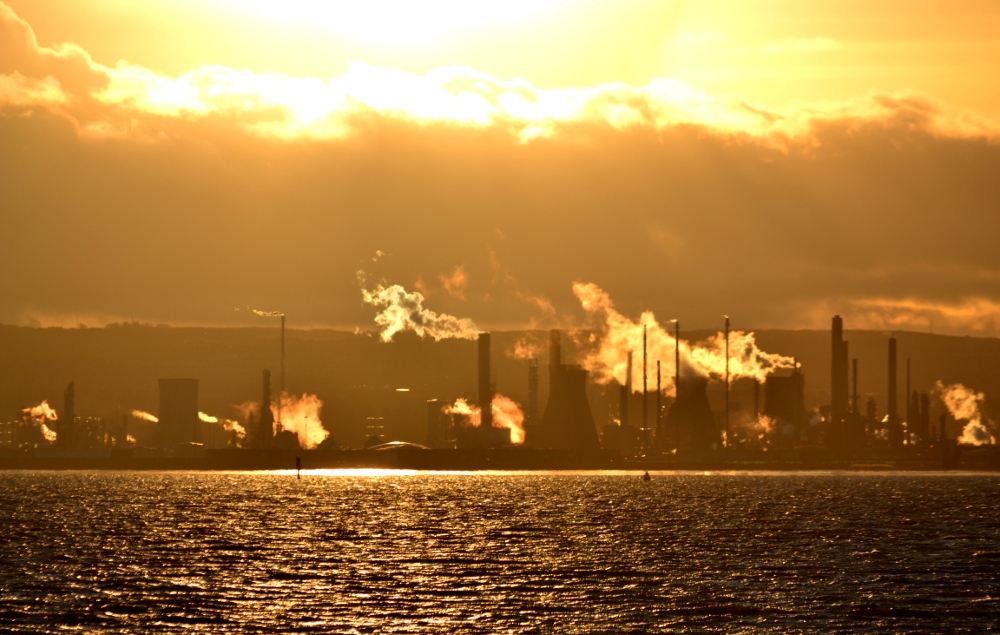 Of the eight Scotland-based property experts that responded to The Ferret, seven said that fracking would impact the property market negatively. Two predicted that property near fracking sites could see a 10 per cent drop in value, while others thought the drop could not be quantified.
Only one expert thought that fracking would not deter buyers. Other property firms declined to comment.
Clark Gillespie, Director and Valuer at Clyde Property, which has offices across the central belt, did not view fracking as a problem for Scotland's property market, highlighting that residents of industrious areas such as Falkirk "are used to a large petrochemical complex on their doorstep."
The nearby Grangemouth facility, he said, "has provided a lot of building work to local building businesses and contractors. So, to that extent, people are used to it – it's a very industrial area."
He cited a general increase in property values and market activity, and a shortage of property in some areas, despite being targeted for fracking. Gillespie believes the prospect of new jobs would outweigh the environmental, and health and safety concerns.
"I think for a lot of people, their need is to be in a certain village, a certain school catchment, close to a motorway, close to a rail station and that perhaps overrides the worry of what may be half a mile underfoot," he said.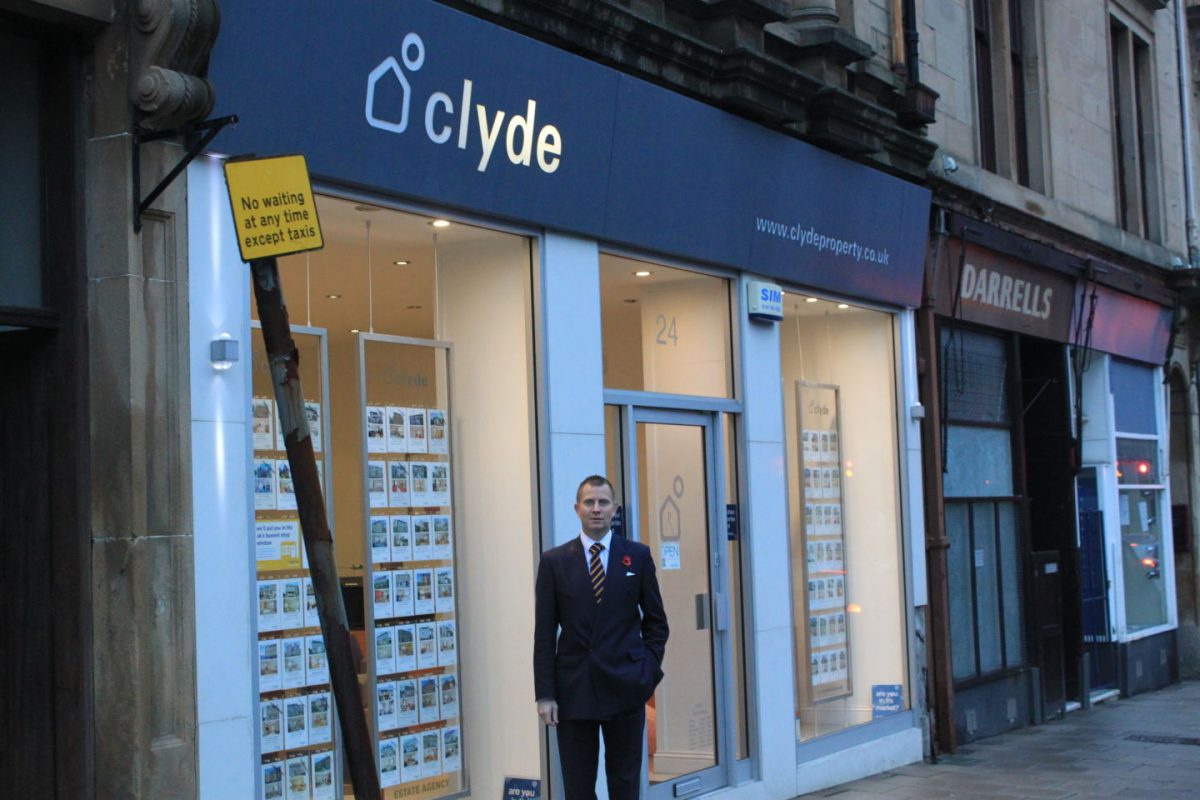 The Ferret's survey is the first insight into the impact of the controversial drilling technique on property prices in Scotland. It has prompted an environmental group to warn of the "unacceptable health and environmental risks" posed by exploiting unconventional gas.
"It's no wonder that the prospect of this industry coming to Scotland is already blighting communities and driving down house prices", said Mary Church, head of campaigns at Friends of the Earth Scotland.
"House prices are just one of a number of negative economic impacts the fracking industry could bring to Scotland , on top of all the local environmental and health risks. A thorough review of all the evidence by the Scottish Government must lead to a decision to turn the current moratorium into a permanent ban."
Weighing up the evidence on fracking
In July, the UK Government's Department for Environment, Food and Rural Affairs (Defra), released the Shale Gas Rural Economy Impacts report in full, following a lengthy freedom of information battle. A heavily redacted version was released the previous year.
Previously omitted findings included an estimated seven per cent price drop and additional insurance costs for properties within five miles of fracking sites, congestion on rural roads far from national highways and reduced tourism as result of industrialising rural areas.
New employment, along with increased energy security and local economic growth were all cited by Defra as potential benefits of fracking.
The report claimed fracking could create 16,000 – 32,000 new full-time jobs. However, areas accommodating industry workers would see higher rent prices, while skilled jobs would likely go to those outside the local area, the report found. In addition, losses in tourism "may be off-set by increased hospitality to new workers".
Despite the promised financial, employment and energy benefits, a majority of property experts both sides of the border, it appears, are wary.
In a Greenpeace-commissioned survey of 60 estate agents in England, conducted by market research agency Redshift, two thirds said that fracking could bring down house prices. Scotland's property experts seem to share the same view, while research from The Times last month found Scots to be overwhelmingly opposed to shale gas extraction: 59 per cent were against fracking, while only 23 per cent were in favour.
The petrochemical giant, INEOS, has licences to frack large areas around its plants at Grangemouth, and is applying for further licences. The company argued that there was "no material reason" why fracking should lower house prices.
"The process does not induce tremors that are large enough to damage property, and developments only involve relatively minor and temporary disruption that must conform to standard planning and environmental requirements like any other," said an INEOS spokesman.
"INEOS is promising to share four per cent of revenues with homeowners in the immediate vicinity of wells and a further two per cent to the local community, meaning that home ownership would be associated with a potentially significant stream of revenue, putting upward pressure on house prices."
He added: "It is not fracking that will lower house prices, so much as misinformation that exaggerates the risks of the technology and encourages people to talk down prices. This risk, however, should subside if the technology is given the chance to go ahead and demonstrate its safety and minimal local impact."
The Scottish Government stressed that no fracking will take place while its moratorium on unconventional oil and gas remains in place. "The Scottish Government has publicly committed to carry out one of the world's most in-depth research programmes into fracking and an extensive public consultation which will allow interested parties to express their views," said a government spokesman.
But Maria Montinaro, a founder member of Concerned Communities of Falkirk, pointed to a study by the US National Bureau of Economic Development showing those living within two miles of shale gas wells in the USA can expect house prices to fall by 24 per cent. "Scotland's reality may be worse than the USA experience," she warned.