Network Rail spent more than £30,000 on plans to fence off a popular Highland level crossing, despite widespread opposition from the public, campaigners and local politicians.
The public body, which owns and maintains Britain's rail networks, spent the money to "prevent public access" and "trespass" at the level crossing at the village of Dalwhinnie, after it blocked public access on safety grounds in July 2021, according to a freedom of information (FOI) response to The Ferret.
The amount is likely to be higher, as the estimate does not include the staff costs spent on monitoring the crossing.
Access groups argued the money would have been better spent on "improving safety for all crossing users" and urged rail bosses to "get back around the table and discuss a workable solution". A local MSP said the rail company should "listen to local people and reopen it."
Network Rail said it understood public disappointment about the Dalwhinnie closure but had taken a "safety-critical decision".
The Dalwhinnie crossing is a key access point to a historic route that predates the railway and leads to the Ben Alder estate, which includes one of Scotland's most remote munros. Campaigners were angry that the rail company did not consult locals in 2021.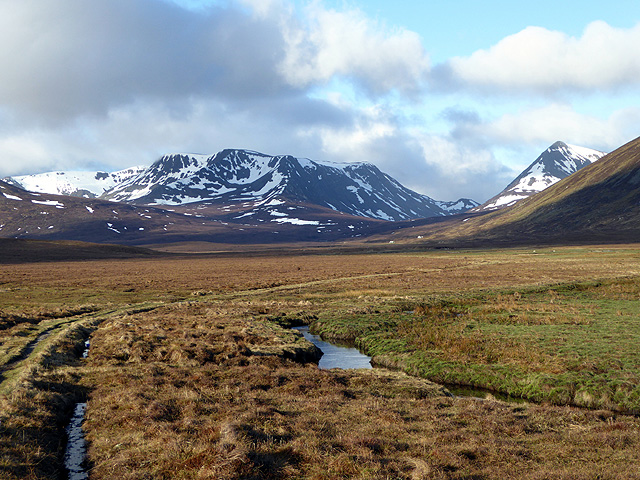 The closure resulted in a more than 9,000-signature petition and an open letter signed by outdoors groups, local business owners, landowners, the local community council, Cairngorms Business Partnership, Highland Council, John Muir Trust and two local MSPs.
It is one of more than 1,250 level crossings in Britain Network Rail has closed to the public since 2009 due to safety concerns, a trend which led a Scottish walking charity to condemn the erection of "impenetrable walls" between the public and the countryside.
Since the July 2021 closure, Network Rail spent £30,051 on designing gates and fencing at Dalwhinnie. However, as the fencing is yet to be installed, these costs are not final and relate only to "design" and "changes to the crossing layout", the FOI reply said.
A further £100.90 was the estimated cost to replace the padlock and chain on both gates due to them being broken or removed.
Continued opposition to Dalwhinnie closure
Ramblers Scotland said it was "a great shame, but sadly no little surprise, that Network Rail is failing to respond to widespread calls to reopen this historic route to popular lochs, glens and Munros."
"Instead, rail bosses keep doubling down on their errors," argued its director, Brendan Paddy.
"As we warned would happen, people have begun climbing over the fence to use the crossing, making it less safe than before. Yet now Network Rail is throwing good money after bad, by investing £30,000 just to design and prepare new fencing.
"The final installation costs will inevitably be much higher. We urge Network Rail to see sense, get back around the table and discuss a workable solution."
Richard Barron, of the Scottish Rights of Way and Access Society (ScotWays), said: "This money would have been better spent improving safety for all crossing users rather than by blocking off an historic public right of way.
"As Network Rail have not followed due process, the access rights of the local community and the wider general public are still not being taken into account."
The Highland Green MSP Ariane Burgess opposed the crossing's closure from the outset, along with local constituency MSP, Kate Forbes. "The strength of feeling is evident in the scale of community opposition," said Burgess.
"By closing it off they have cut the route off to people with access needs while forcing others to climb over it or take a lengthy detour. This crossing has been used for years, and I hope that it will be for years to come.
"Network Rail don't need to be spending this money on new fencing. Instead they could listen to local people and reopen it."
A Network Rail spokesperson said: "We understand the disappointment closing the crossing to the public has caused, but it is a safety-critical decision that has been taken to help reduce trespass on the railway.
"The installation of this new fencing is also being driven by the need to manage safety risks at the crossing."
Header image: Dalwhinnie railway crossing. cc-by-sa/2.0 – © John Lucas – geograph.org.uk/p/4172104