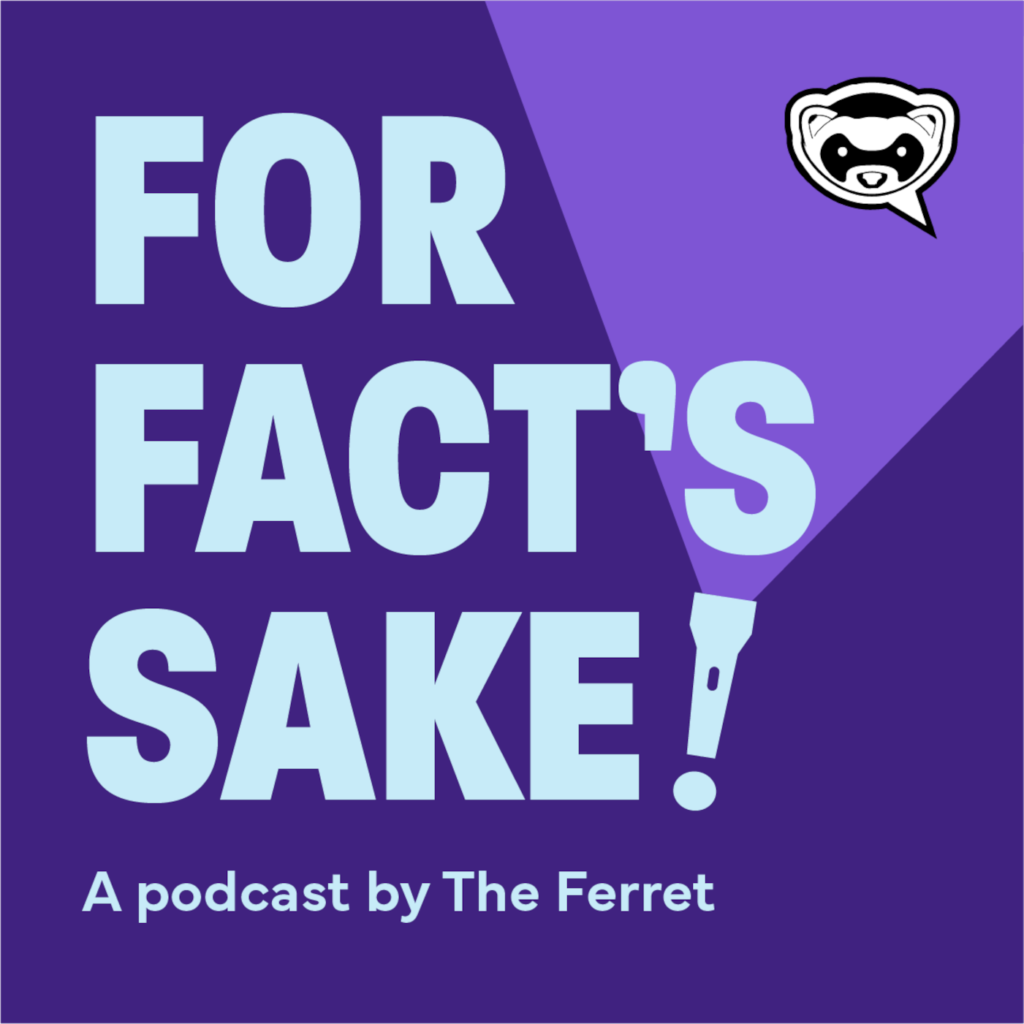 A podcast from Ferret Fact Service about truth and falsehoods on the internet.
Fact checking lead Ali Brian and Ferret journalist Paul Dobson speak to experts and debunk falsehoods on the hottest misinfo topics.
Never miss a new episode
Join our Ferret Underground weekly newsletter to get notified of every new episode when it comes out by email.
The FFS Show podcast is on all major podcast apps including iTunes and Spotify.
Latest podcasts from The Ferret
In this first of three episodes we look at the evidence, heard by the inquiry, about what exactly happened in the hours leading up to Sheku Bayoh's death.
For Fact's Sake, our refreshed fact checking podcast, looks at the phenomenon of anti-feminist influencer Andrew Tate.
On this podcast we spoke to Eve Livingston about misinformation on the Christmas strikes, and talk about an energy claim thats been made for nearly 20 years!