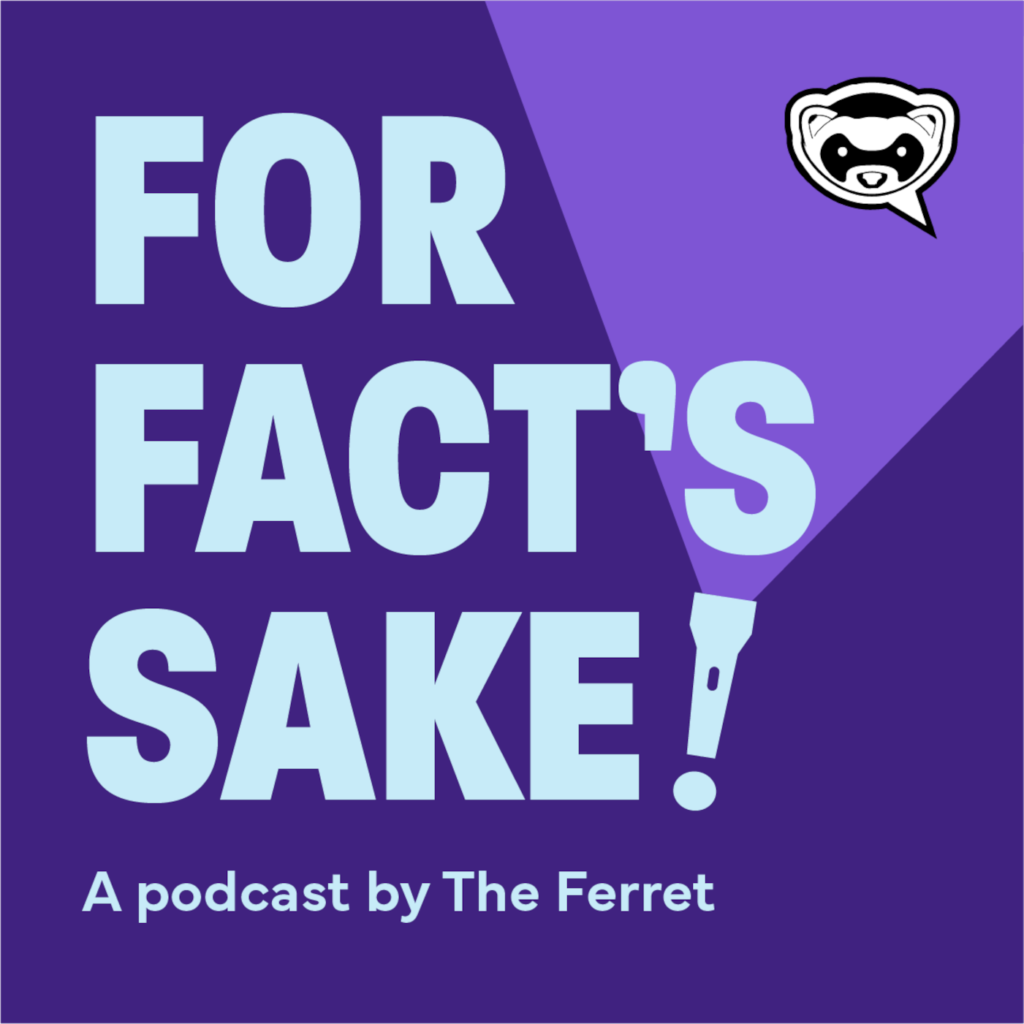 A podcast from Ferret Fact Service about truth and falsehoods on the internet.
Fact checking lead Ali Brian and Ferret journalist Paul Dobson speak to experts and debunk falsehoods on the hottest misinfo topics.
Never miss a new episode
Join our Ferret Underground weekly newsletter to get notified of every new episode when it comes out by email.
The For Fact's Sake podcast is on all major podcast apps including iTunes and Spotify.
Latest podcasts from The Ferret
For Fact's Sake this week looks at abuse faced by women footballers online.
This week's For Fact's Sake podcast looks at the reasons behind the far-right spreading disinformation about French unrest.
For Fact's Sake this week looks at Elon Musk's Twitter takeover, the controversy about HMPAs and Sadiq Khan's health scare.