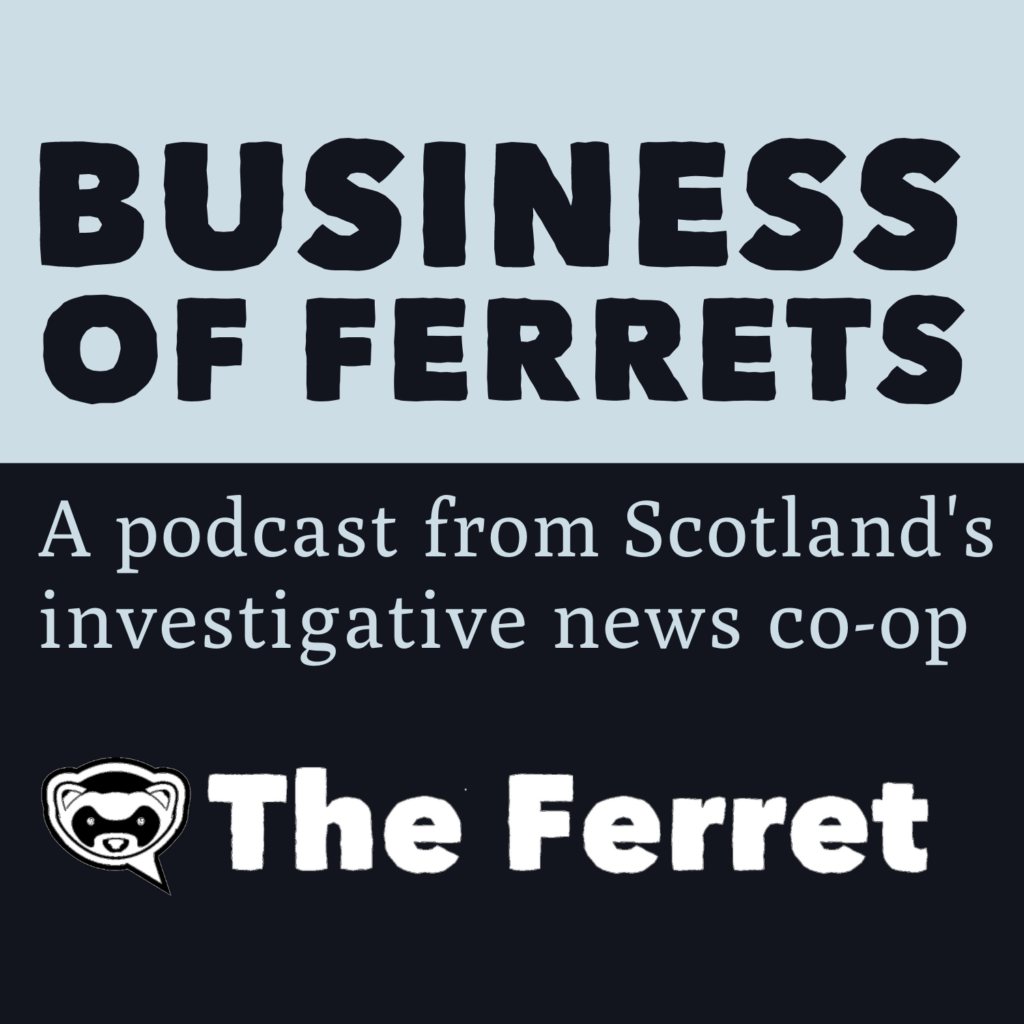 The Business of Ferrets podcast brings you in-depth audio reports from Scotland's award-winning independent news co-operative.
"A group of ferrets is known as a "business", or historically as a "busyness".
Never miss a new episode
Join our Ferret Underground weekly newsletter to get notified of every new episode when it comes out be email.
The Business of Ferrets podcast is on all major podcast apps including iTunes and Spotify.
More episodes
On this episode we talk about the end of the world and all the elements that make up some of humanity's biggest threats.
Ahead of council elections on May 5, the podcast takes a look at democracy and representation.
This week on the podcast we talk about Cryptocurrency, NFTs, Elon Musk, Channel 4 and much more…